Is My Address Making My Car Insurance Expensive?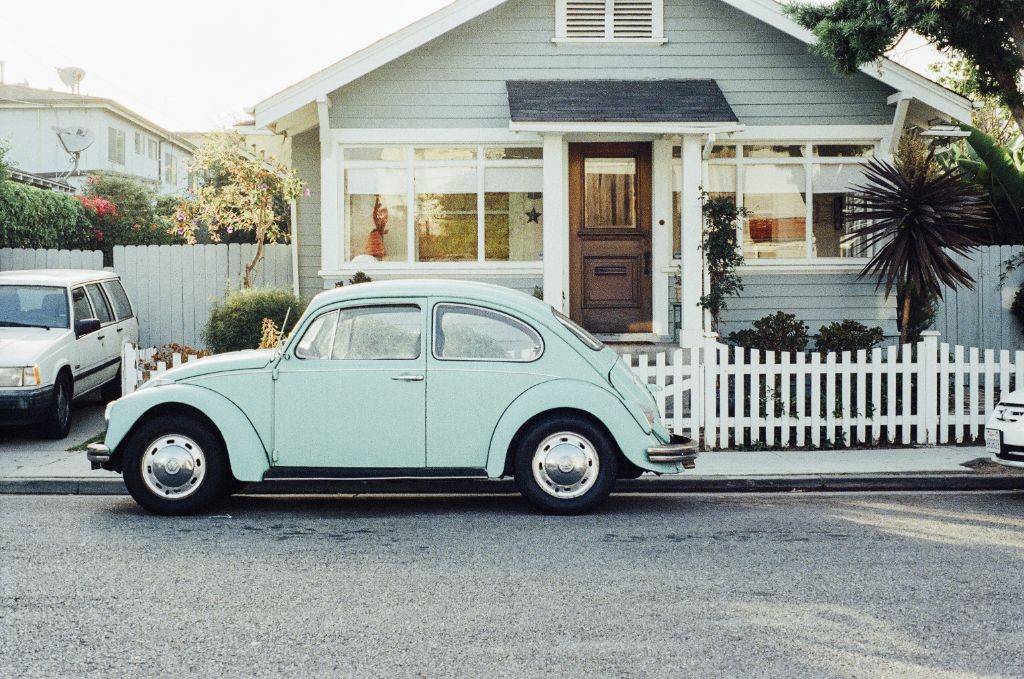 You may not realize this, but car premium prices can differ a lot depending on where you are in the Philippines.And while there may be other factors that can affect the price of your insurance premium (such as your driving habits, car model--and even your age), your address and location are some of the most important factors that insurance companies consider when determining the price of your premium.
Here's an example: city dwellers actually pay more for their car insurance than those who live in the rural areas because the city has a much denser population compared to the province. Consequently, city dwellers have a much higher risk of getting into an accident.
If you're serious about saving on car insurance, then you should ask yourself whether your address will make your car insurance costlier than it should be. The best way to do this is to know what your insurance company looks at when assessing where you are. Some of these factors include the following:
## Traffic congestion
Generally, the more traffic there is, the bigger the chances of a driver getting into an accident. Here are the worst traffic spots in Metro Manila (ranked from highest to lowest traffic volume):
1. EDSA
2. Recto-Quiapo Manila
3. Commonwealth Quezon City
4. España Boulevard, Manila
5. Alabang-Zapote Road (Las Piñas)
6. Gil Puyat Buendia Makati / Manila
7. Circumferential Road 5 (C5)
8. Osmeña Highway, Makati/Manila
9. Katipunan Avenue, Quezon City
10. Roxas Boulevard, Manila Pasay
## Population density
As we've said earlier, the denser (more people) an area is, the higher the probability that a car can hit a pedestrian or another vehicle in that location. If accidents tend to occur frequently in a specific area, then you can expect car premiums to go up since chances of claiming for a payout become higher.
You can check if you're living one of the most populated cities in the Philippines in the list below, which is ranked from highest to lowest in population.
1. Quezon City
2. Manila
3. Caloocan City
4. Davao City
5. Cebu City
6. Zamboanga City
7. Taguig City
8. Antipolo City
9. Pasig City
10. Valenzuela City
![Traffic congestion>(//images.contentful.com/6px19mtg14gc/5pXOgZns0oa4k8gCkkk4uM/a1386ca12dcc41e445df376c11ee6a81/population_density.jpg)
## Theft/vandalism
Your risk of getting your car stolen or vandalized varies depending upon your location. Cities that are the most populous have the largest number of car theft incidents in the country.
What's more, many of the Philippines' prime business locations are also found within these cities. In the first half of 2015, there were around 6,491 carnapping incidents in the Philippines, with 80% of car thefts occurring in Metro Manila alone. Here are the top 5 Metro cities where car thefts are most prevalent:
1. Quezon City
2. Valenzuela
3. Manila
4. Mandaluyong
5. Pasig and San Juan (tied at 5th place)
## Weather
Ah, weather. Of course we need to include it here. What would the Philippines be without its rainy season? The average yearly precipitation or rainfall in the country is around 81.1 inches, with almost 40% of the entire year (which equates to 365 days) experiencing probable rain. And where there is rain, then chances of road accidents (swerving and collisions) go up.
What's more, floods easily occur and can damage vehicle parts as time goes by. Below is a list of some of the most flood-prone areas in Metro Manila. If you live near these vicinities or drive here everyday, then expect your insurance premium to go up:
1. R. Papa LRT Station, Manila
2. España corner P. Noval, Manila
3. Pasong Tamo, EDSA, Makati
4. Harrison Plaza, Malate, Manila
5. Chino Roces corner Arnaiz, Makati
6. Padre Burgos, Luneta, Manila
7. San Joaquin, Plainview, Mandaluyong
8. Amoranto corner Banawe, Quezon City
9. E. Rodriguez, Araneta Avenue, Quezon City
## Where you park your car
There are some people who don't really care where they park their car. Unfortunately, most, if not all insurance companies think otherwise. Where you park your car is so important that many insurers actually provide significant credit for drivers who place their vehicles in garages or other secure facilities.
So if you live in a crime-infested area, you can compensate for this by telling your car agent that your car will be parked in a secure place. Otherwise, prepare for a costly insurance policy.
## Safety services
It may not be as important as the other factors mentioned earlier, but safety services can also affect how an insurer will price your premium. Generally, if your address is located in areas that have fast response safety services, strict law enforcement, and well-designed streets and intersections, then your chances of a cheaper car insurance premium goes up.
Again, keep in mind that your location is not just the sole factor that can drive your car premium up. What we're saying however, is that your address does matter when your insurance company computes your car rates. Fortunately, you have some degree of control when it comes to where you are right now. The best thing you can do is to avoid risky places and transfer to locations that are highly-favorable to your insurers; that way, you get to save more on your car insurance premiums.
Car Articles From Zigwheels
News
Article Feature
Advisory Stories
Road Test
Toyota PH returns to Taguig for this week's 'Go Electrified' tour

Ruben Manahan IV

.

Dec 07, 2023

Porsche PH celebrates 75th anniversary at 'Festival of Dreams' this weekend

Ruben Manahan IV

.

Dec 07, 2023

Suzuki Auto Oct. 2023 YTD sales reaches 2.609-M mark

Paulo Papa

.

Dec 07, 2023

BYD produces 6th millionth NEV

Paulo Papa

.

Dec 07, 2023

Nissan stages special exhibit to celebrate 90th anniversary

Paulo Papa

.

Dec 07, 2023
Here are some of the common ADAS features found in PH-spec cars

Paulo Papa

.

Dec 07, 2023

A modern gentleman's SUV: the Honda CR-V VX Turbo AWD

Paulo Papa

.

Dec 07, 2023

Sedan spotting: Here are some of the available city cars in the Philippines

Paulo Papa

.

Dec 05, 2023

GAC Emkoo: Could this be the crossover for you?

Paulo Papa

.

Dec 04, 2023

Through the years: Suzuki Dzire

Paulo Papa

.

Dec 04, 2023
Oil players cut pump prices anew

Paulo Papa

.

Nov 14, 2023

PH oil price hike to continue this week

Ruben Manahan IV

.

Sep 11, 2023

Maximizing Transmission Lifespan: How Often Should You Change Your Transmission Fluid?

Hazel Nicole Carreon

.

Aug 23, 2023

Navigating the Aftermath: A Comprehensive Guide to Assessing Flood Damage on Cars

Hazel Nicole Carreon

.

Aug 07, 2023

Car Insurance 101: What Every Car Owner Needs to Know

Hazel Nicole Carreon

.

Jul 28, 2023
Fine China: 2023 Chery Tiggo 7 Pro

Dylan Afuang

.

May 26, 2023

Review | 2023 Toyota Raize 1.0 Turbo | Rocket Bunny

Roy Robles

.

Apr 27, 2023

Old but still golden: 2023 Mitsubishi Mirage hatchback

Alvin Reyes

.

Mar 01, 2023

First Drive | 2023 Kia EV6 GT-Line | Post Modern Philosophy

Roy Robles

.

Feb 24, 2023

More than just a kit | 2023 Mitsubishi Xpander Cross

Roy Robles

.

Jan 30, 2023