2017 Motorcycle of the Year-Philippines Search Extended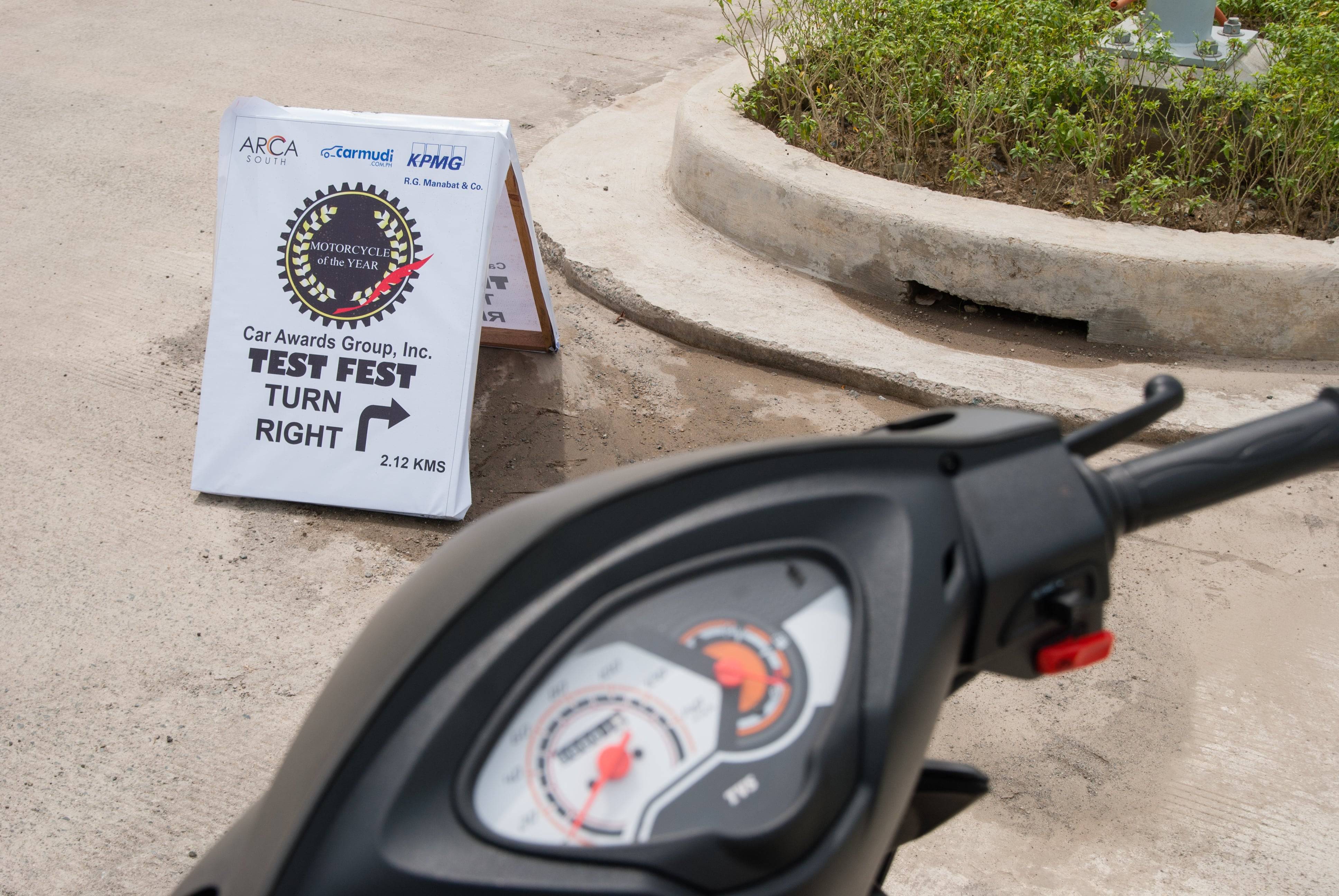 The Car Awards Group, Inc. (CAGI) is extending its search for the inaugural Motorcycle of the Year-Philippines search by adding another test date for what was initially planned to be a two-day Test Fest. The second day of the 2017 Motorcycle of the Year-Philippines Test Fest was held last October 21 at Arca South in Taguig City with 23 motorcycles from different manufacturers and distributors participating in the day-long activity.
Coming back for a second day was Kymco with different variants of its Like 125 Italia and Racing King 180. The Taiwanese motorcycle brand also brought in its larger displacement scooters in the Exciting 400i and the recently-launched AK550. Honda presented an initial five models for testing, namely the Beat 110, Click 125i, Click 150i, Wave 110 and CB 150 R. Motorstar also returned on the second day of testing and brought its retro motorcycle, the Cafe 400. A relative newcomer in the local motorcycle market is TVS who brought a bevy of models from its line-up with the Apache RTR 200 4V, Apache RTR 180, Dazz, Rock Z, Neo, Max Semitrail and Max 4R. Also present for the day's testing were iconic brands like Harley-Davidson, Indian and Ural. Representing Harley-Davidson were the Street Rod and Street 500 while Indian had its Scout and Scout Sixty on hand for testing. Not to be left out, Ural brought two units to the ballgame,  namely its Patrol and Retro models. The third and final test day of the Motorcycle of the Year-Philippines Test Fest is scheduled on November 12, with the awards scheduled toward the end of November.
The 2017 Car, Truck, and Motorcycle of the Year-Philippines Awards is co-presented by Carmudi.com.ph and is made possible by partner KPMG R.G. Manabat & Co. Other sponsors include Ayala Land Premier, Arca South, NLEX Corporation, the Manila International Auto Show, Worldbex Services International, and SEC Helmet. These series of events are collaborative efforts between the Car Awards Group, Inc. and its media partners: Business Mirror, Manila Bulletin, Philippines Graphic Magazine, Philippine Star, Cook Magazine, Malaya Business Insight, The Manila Times, JamesDeakin.ph, Carmudi.com.ph, Home Radio, DWIZ, Motortech.ph, ANC, TurbanRider.com, Motorsiklo Xklusibo, RidePh, Jap Media, Lifestyle on Wheels, Wheels Philippines, Makina and Aliw Media Group. The Car Awards Group, Inc. (CAGI) has members from the following media entities: Business Mirror, Cebu Daily News, Daily Tribune, Malaya, Business Insight, Manila Bulletin, Philippine Daily Inquirer, Philippine Star, The Manila Times, Bulgar, Mindanao Daily News, AQ Magazine, Autocar Philippines, C! Magazine, Carmudi Magazine Philippines, Motorcycle Magazine, Power Wheels Magazine, Speed Magazine, Top Gear Philippines, Wheels & Gears Magazine, 2nerMagazine.com, Ignition.ph, InterAksyon.com, Kotse.com, ManilaSpeak.com, MotionCars.com, Ride and Drive Phils., Speed by MP Turbo, SprocketPh.com, TessDrive.com, DZMM, Inside Motoring on DZRJ 810 AM, Motoring sa DZME, The Motoring Page on Mellow 94.7 FM, ABS-CBN, Manila Street Kings, Real World Drive and Auto Review.