2021 BMW 4 Series Convertible goes soft (top)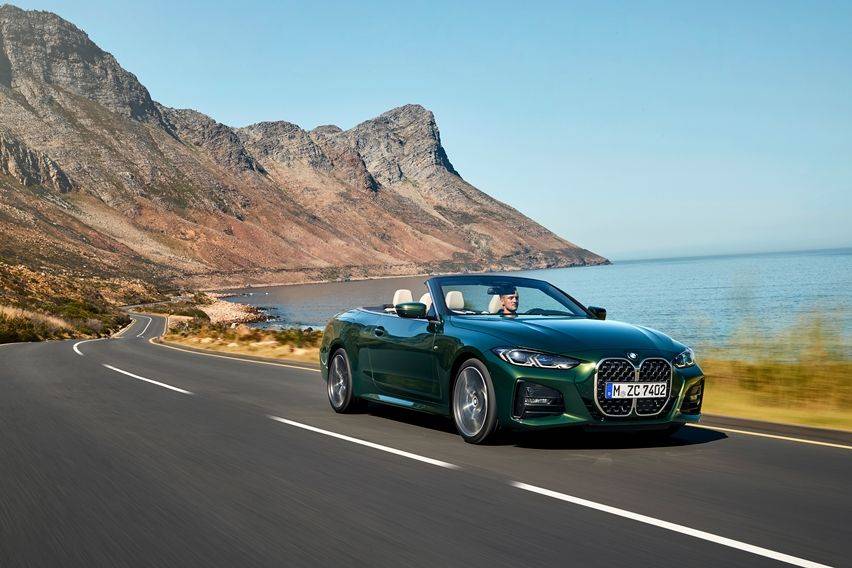 BMW lets loose the next-generation 4 Series Convertible, which sees the model eschew the hard top in favor of a lighter, more aesthetically complementing soft top.
Now available to order in many western markets, the new 4 Series Convertible now enjoys a top made of fabric that's easier to stow away than the bulky hard top of old, not to mention 40 percent lighter.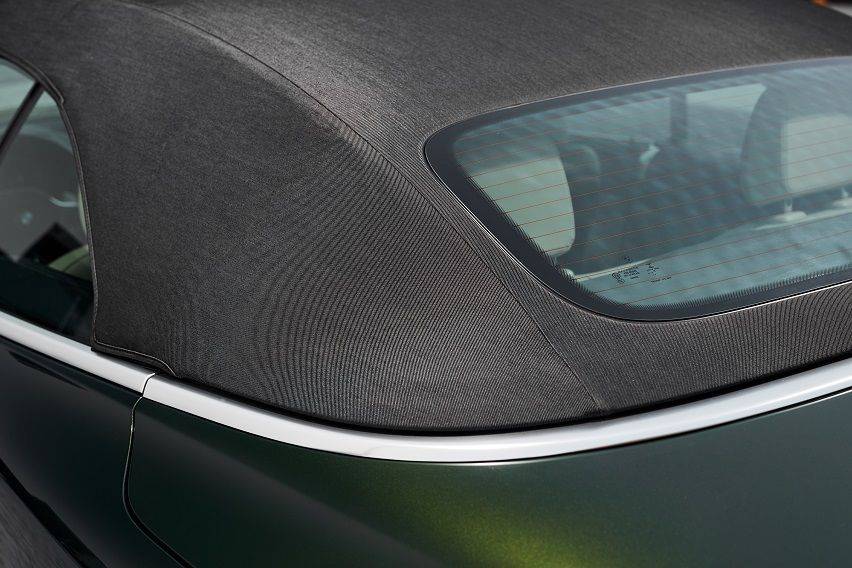 Despite the swap, BMW says that there's very little noticeable difference in terms of noise or thermal insulation, thanks to thickened padding. The roof also takes 18secs to open or close, which drivers can do so with the car running within speeds up to 50kmph.
As for the rest of the convertible's exterior, it's plenty similar to the Coupe version, except for the more chromed-up mesh grille—and the fabric roof, of course.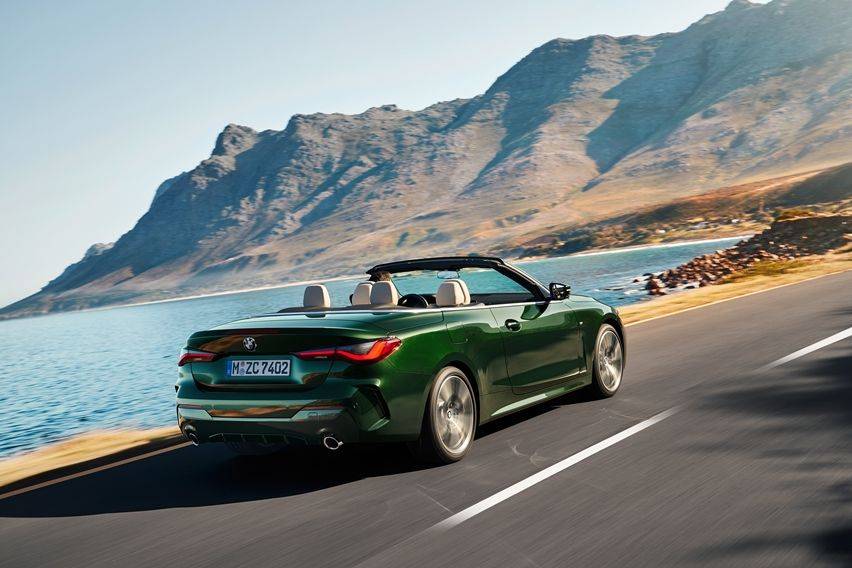 The removal of the roof means certain adjustments need to be done to the body bracing to keep the structural rigidity intact. Among these added reinforcements, a bracing shear panel has been welded to the unseen areas of the front end and sideskirts. According to BMW, this helps make the new 4 Series Convertible 4 percent more rigid than the outgoing model.
Other improvements from the predecessor include a longer wheelbase, which translates to more knee space for both front and back, making the new car comfier to ride in for extended trips on the open highway. The model is also now 128mm longer, 27mm wider and 6mm taller than before. Track has also been widened by 288mm up front and 18mm out back.
Powertrain comes in multiple configurations including four- and six-cylinder gasoline and diesel engines. The base model is propelled by a 2.0-liter 4-cylinder inline gas mill rated at 255hp and 400Nm, with a 3.0-liter 6-inline, producing 382hp and 500Nm above it. An eight-speed Steptronic is now the standard transmission. As with the Coupe version, the 4 Series Convertible can be had in rear- or all-wheel drive.
The 4 Series Convertible comes equipped with BMW's latest infotainment system, which allows for real-time navigation. Apple CarPlay and Android Auto connectivity is standard, while a head-up display is optional.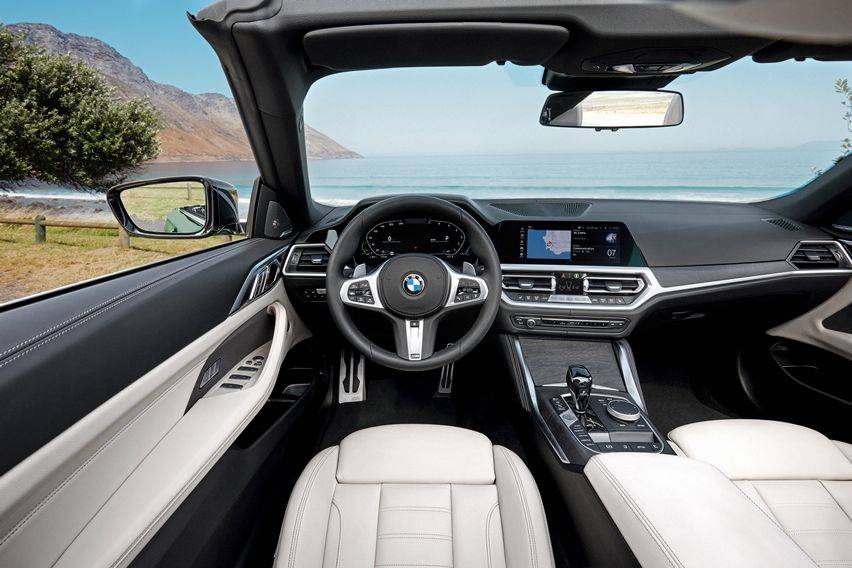 As for the 4 Series lineup in general, mild hybrid technology is available for the six-cylinder gas and all diesels. Likewise, all diesel engines now have two-stage turbocharging.
The 2021 4-Series Convertible will begin selling in the US within the first quarter of next year for the rear-wheel-drive models and July for the xDrive all-wheel drive versions. Pricing starts at just over USD54,000 (approx. PHP2.6 million before taxes and fees).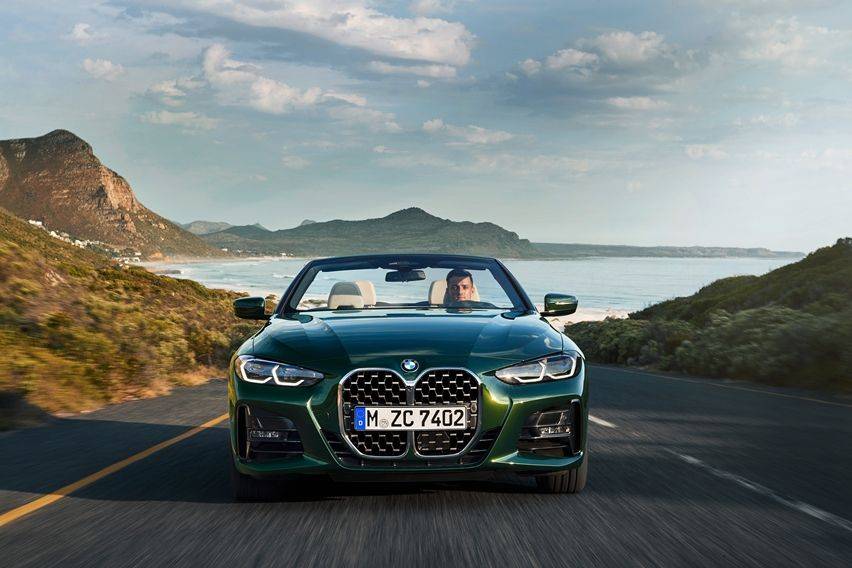 Unfortunately, BMW PH dropped the 4 Series from its lineup some time ago. Here's hoping the introduction of the new generation changes their mind.
Photo/s from BMW
Also read:
BMW Group solidifies 2020 outlook