DOTr, LTFRB to add 6 city bus routes this week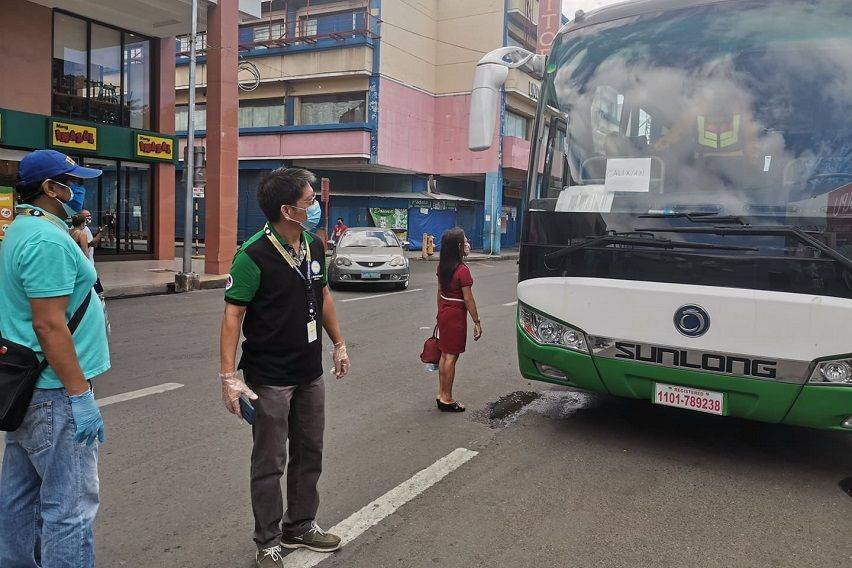 After announcing the opening of 100 jeepney routes in Metro Manila after general community quarantine (GCQ), the Department of Transportation (DOTr) and Land Transportation Franchising and Regulatory Board (LTFRB) reported that it will also add six additional city bus routes to the first batch of rationalized city bus routes serving National Capital Region (NCR) beginning the implementation of (GCQ).

Below is a list of the routes to be added, along with their corresponding fare matrix for Public Utility Buses (PUBs) that will serve our commuters beginning;


Route 14 (Ayala-Alabang)


Route 15 (Ayala-Biñan)


Route 27 (PITX-Trece Martires)


June 18, 2020:


Route 23 (PITX-Sucat)


Route 26 (PITX-Naic)


Route 30 (PITX-Cavite City)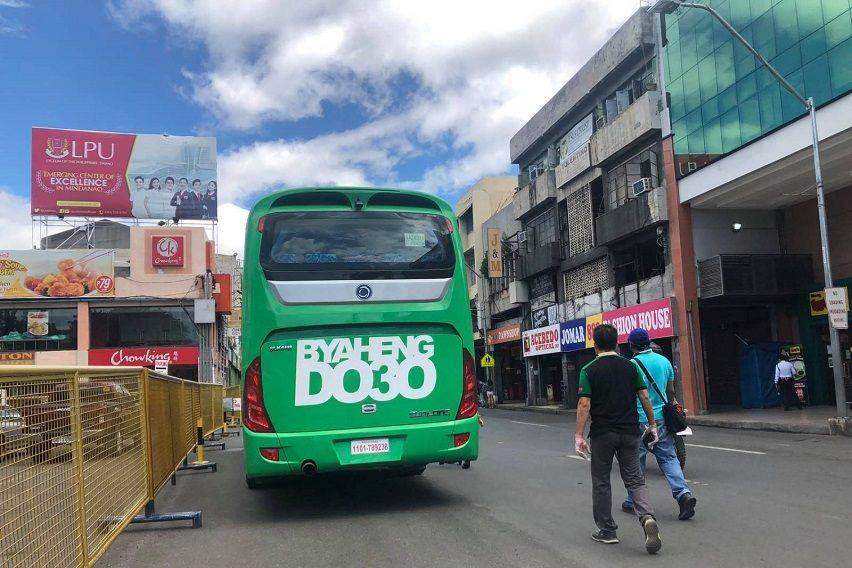 Meanwhile, here is the list of bus routes already in place since the first week of June:


Portion of Route E (EDSA Carousel)


*to augment MRT-3/partial operational


Route 1 (Monumento to Balagtas)


Route 2 (Monumento to PITX)


Route 3 (Monumento to Valenzuela Gateway Complex)


Route 4 (North EDSA to Fairview)


Route 5 (Quezon Avenue to Angat)


Route 6 (Quezon Ave. to EDSA Taft Ave.)


Route 7 (Quezon Avenue to Montalban)


Route 8 (Cubao to Montalban)


Route 9 (Cubao to Antipolo)


*to augment LRT-2


Route 11 (Gilmore to Taytay)


Route 13 (Buendia to BGC)


Route 16 (Ayala Ave. to FTI)


Route 17 (Monumento to EDSA Taft)


*to augment LRT Line 1


Route 18 (PITX to NAIA Loop)


Route 21 (Monumento to San Jose Del Monte)


Route 24 (PITX to Alabang)


Route 25 (BGC to Alabang)


Route 28 (PITX to Dasmariñas)


Route 29 (PITX to General Mariano Alvarez)


The gradual opening of bus routes is based on the government's phased approach to public transport.

In accordance with the mandate of the Inter-Agency Task Force on Emerging Infectious Diseases (IATF-EID) and DOTr, public transport operations will gradually be restored. With the commencement of the GCQ, the operation of point-to-point (P2P) buses, taxis, transport network vehicle services (TNVS), and PUBs began operating on designated routes.

The LTFRB reminds operators and drivers of PUBs to follow the protocols set forth by the government to prevent the spread of COVID-19, such as wearing a face mask and gloves, cleaning and disinfecting the individual unit before and after each flight or every two hours, blocking non-permeable and transparent materials, and maintaining passenger seating capacity in accordance with IATF-EID and DOTr guidelines.

Photos from LTFRB Facebook Page