Today, Even Donald Trump's Name on a Chinese Car Looks Ridiculous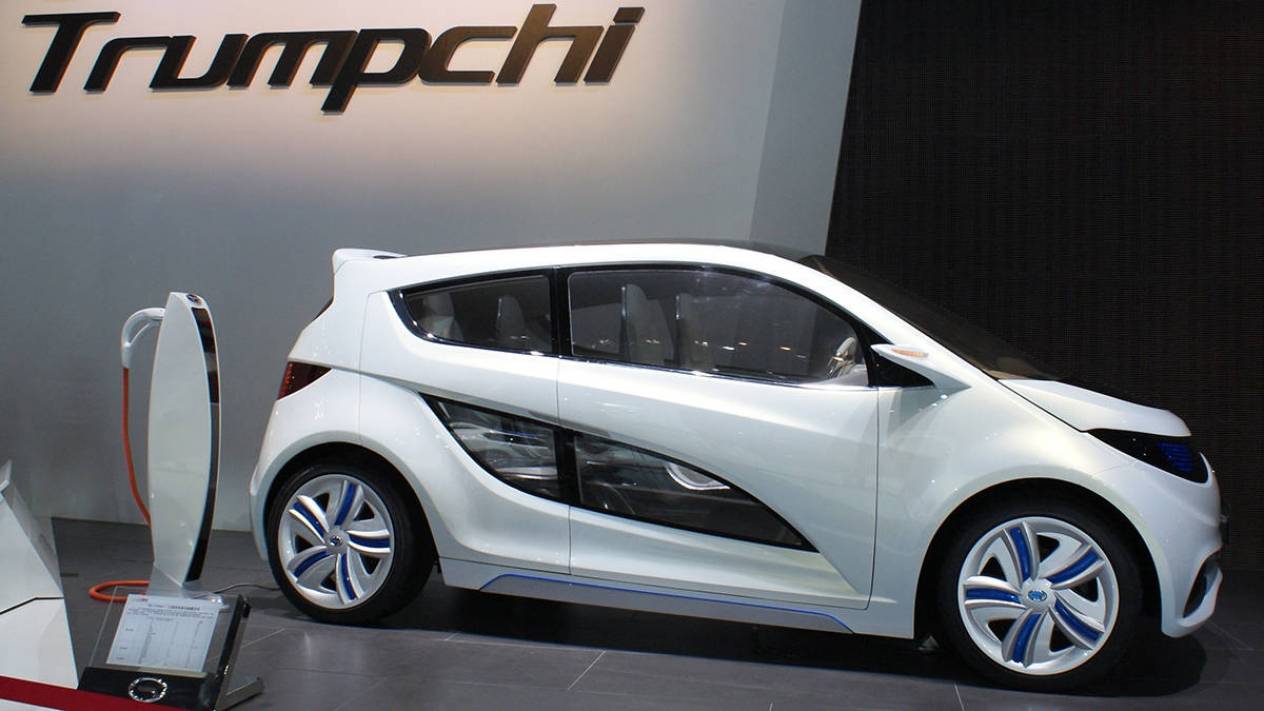 Love it or hate it — but the name "Trump" will always cause a reaction of some sorts. Recently, the name has been stirring up a lot of disapproval from Americans, even getting a 45 percent disapproval rating that's lowest compared to all the presidents who served before him.
Such negative publicity doesn't do that much to a person, let alone a car. So when China's giant automaker, Guangzhou Automotive Group (GAC Motor) launches its Trumpchi car brand in the U.S. two years from now, they're seriously considering renaming it to something that sounds more "amicable."
Launched in 2008, the Trumpchi name is actually a Chinese name for "Chuanqi", a play on the word "legendary" that roughly means "China's best", or the passing of good fortune.
But when the Trumpchi car was featured on the Detroit auto show in January, the name's similarity to the controversial U.S. president drew ridicule on the crowd and even social media such as Twitter.
"We saw people were laughing at this and took pictures looking only at this detail, and also put on Facebook or other websites," GAC Motor Design Director Zhang Fan told Reuters. "When we read all that feedback, we realized it might not be very positive promotion for the brand."
According to GAC, any similarity between Trumpchi car and Donald Trump was not made intentionally.
"This is a complete coincidence, we didn't even have the slightest idea he would be president," Feng Xingya, GAC Group President, said at the Shanghai auto show.
"At first I'd never thought of it, why change the name? It's the president Americans selected, it's similar to the president's name, this has to be good right?" he said. "But in the United States the level of opposition (to Trump) is high."
The company's spokeswoman told CNNMoney.com that the change of name is still currently under discussion.
GAC Motor, which sold around 2 million vehicles last year, has already built quite a following in other international markets like Latin America, Africa, Eastern Europe, and the Middle East.
The company now expects to enter the U.S. market in 2019 -- two years later than what they initially hoped for. They're still in the process of working on production to meet market demands and U.S. regulations.