2020 Ford Explorer New Specs and Pricing Announced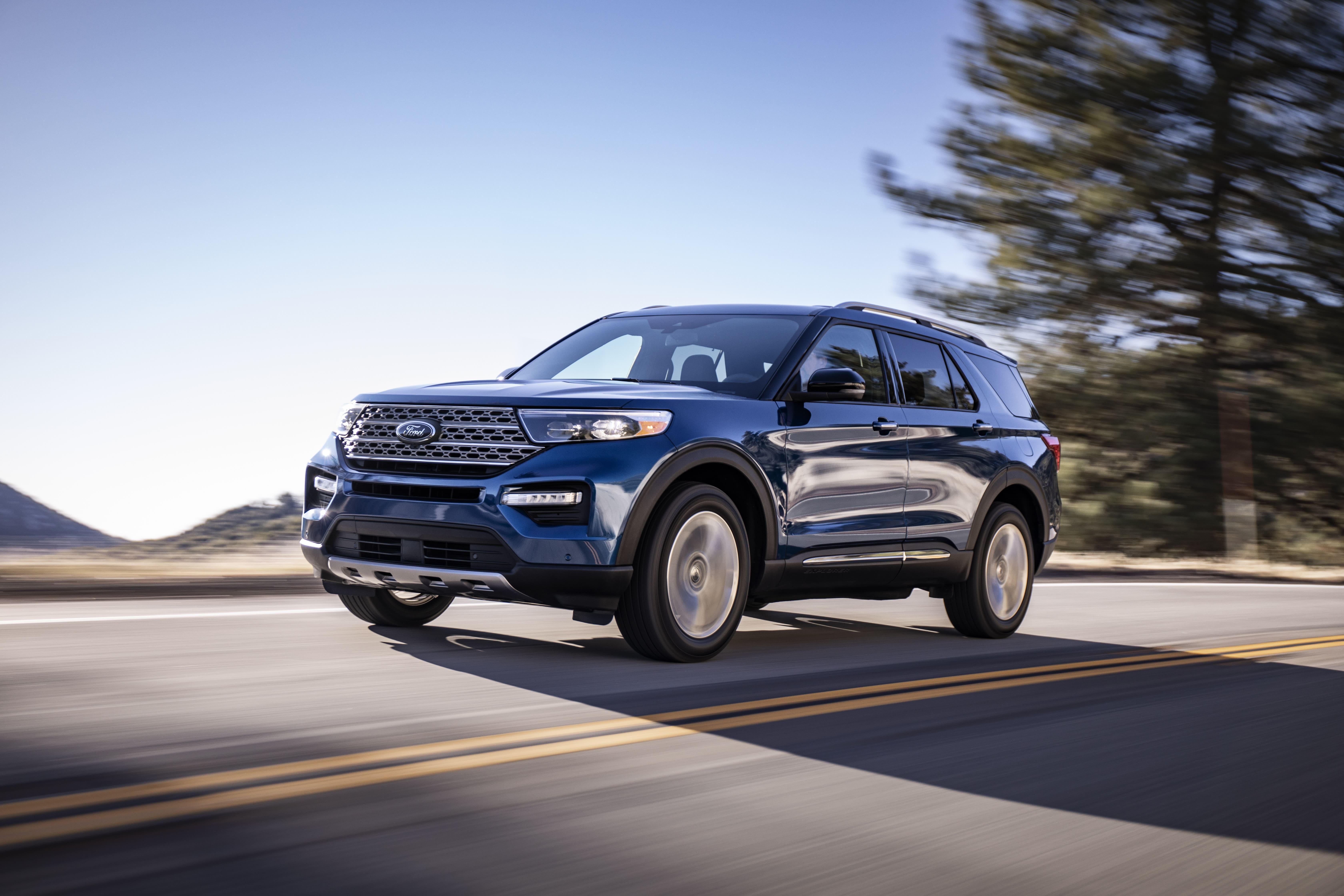 With the sixth-gen 2020 Ford Explorer scheduled for release this June 2019 in North American territories, the Blue Oval has just announced the pricing for each trim level, along with the updates to expect from the line. All-new from the ground up, the numbers have predictably increased compared to last year's, but the most notable change is that the highest trim--the Platinum--costs a  whopping USD59,345 (around PHP3.111 million), which is USD4,085 (over PHP212,000) more than the 2019 model.
Inflation is not the only factor to blame for the price increase. The 2020 Ford Explorer ushers the beginning of the SUV's sixth generation, and the improvements are plenty, starting with the new rear-wheel-drive setup as opposed to the 2019's FWD (although an all-wheel drive trim is still on offer). The cabin has also been completely revamped design-wise. Not only that, it's also more spacious than before.
At USD59,345, the top level Explorer is more expensive than many flagship luxury sedans. Matched with a boosted 3.0-liter V6, it becomes the most powerful in its class, beating everyone in terms of hp and torque, except for the Dodge Durango SRT. With the hefty price tag, one may shudder to think how much it would cost when it reaches our shores, because it has the TRAIN law to contend with.
As for the other trims, the base Explorer starts USD33,860 (PHP1.775 million), the mid-level XLT will be USD37,700 (PHP1.976 million), the Limited at USD49,225 (PHP2.58 million), and the Hybrid at USD52,780 (PHP2.767 million).
Below is a breakdown of the changes you may expect to see in the 2020 Explorer, courtesy of Ford.
All-new exterior design that is similar to, but still substantially different from the current Ford Explorer
Larger dimensions, with overall length growing about 10 inches, resulting in greater cabin space and cargo space
Rather than switching to aluminum body panels like Ford's body-on-frame models (F-Series, Expedition, Navigator), the 2020 Explorer will continue to use steel for its panels
Interior:
All-new interior, delivering a more space-efficient design, greater comfort, and more space for passengers and cargo
All-new in-vehicle technology, including the new Ford infotainment system, 4G LTE with Wi-Fi, and more
Drivetrain and Chassis:
All-new drivetrain configuration, with a longitudinally-placed engine and transmission for better front-rear weight distribution, delivering improved driving and handling characteristics
Carry-over engines (2.3-liter EcoBoost I4) and introduction of new engines, including 2.7-liter EcoBoost V6 and 3.0-liter EcoBoost V6 mated to the new Ford 10-speed automatic transmission
Introduction of new Explorer Hybrid model
Reduced weight over current model, roughly by 200 pounds, resulting in improvements in fuel economy and handling
Models: