New and Used Cars for sale in the Philippines
Feb 02, 2023 - Currently, 4478 New and Used Cars for sale in the Philippines. Carmudi is your ultimate destination to find all new Cars (625) information, including Car specs, features, prices and images that will help you choose. Find great deals on good condition 3564 second hand Cars for sale in the Philippines with price, features, images and specifications. Check out the largest stock of used Cars all over the Philippines, starting at ₱45,000 only.
4478 Cars available for sale in the Philippines, the cheapest car is Sentra for ₱45,000 and the most expensive one is Huracan for ₱27 Million. Get great deals and promos on cars for sale in Philippines, view detailed price list (DP & Monthly Installment), reviews, fuel consumption, images, specifications, variant details & more. Select your favorite drive out of available 4478 cars and make your dream come true of buying your own car.
Popular Car Brands in Philippines
New and Second Hand Cars for sale in the Philippines
Among all the essential daily needs, automobiles too have carved a space for themselves as a 'necessity' nowadays. Given the increase in living standards as well as the economy as compared to the years bygone, the sales of automobiles, both new as well as used, has seen a gradual increase in recent years.
People are now more open to recent trends and innovations, as a result of which we are witnessing a huge number of recent car launches and the emergence of new segments and features even in the mass-oriented segments. Due to this, despite being a geographically smaller country, the nation of Philippines has its car industry raking in 200,000 units a year in terms of sales, thus making it a space to watch out for all the prominent car makers. In synchrony to the boom in sales of new cars, the used car sales too are at an all-time high, with many people now buying bigger and more luxurious cars at a price of a premium hatchback or entry-level sedan.
Such is the popularity of the vehicles in the country, that almost all the major car companies from east to west have cemented their position here in some way or the other, selling a range of vehicles from hatchbacks and sedans to SUVs and from pickups to MPVs. While the majority of the popularity is enjoyed by a host of Japanese car makers like Honda, Toyota, Nissan, and Mitsubishi, in recent years, many car companies from west and Europe, such as Ford, Chevrolet, Volkswagen, and BMW too have gained substantial popularity in the market.
Due to a good increase in car sales in recent years, some of the car companies have now established assembly plants here in the Philippines, which have helped them in keeping the prices of their offerings quite competitive too.
Popular New and 2nd Hand Cars in the Philippines
Toyota Motors Philippines
The Philippines car market, along with other ASEAN car markets, does play a key role in making Toyota the numero-uno car maker currently in the entire world. The South East Asian car markets have loved Toyota all these years, for its keen focus on QDR – Quality, Durability, and Reliability. Currently, Toyota has a hugely versatile range of 26 vehicles in total, easily making it the largest new and used Toyota car seller in the country today.
For catering to the first and additional car buyers, Toyota has a range of very affordable entry-level as well as premium hatchbacks and sedans, ranging from the compact Toyota Wigo and Toyota Yaris hatchbacks to more aspirational sedans like Toyota Vios, Toyota Corolla Altis, and Toyota Camry, all of which are global best sellers.
Toyota is banking hugely on its practical and premium range of SUVs and crossovers, with the more affordable five-seater Toyota Corolla Cross and seven-seater Toyota Rush in the entry-level segments. The Toyota Fortuner and Toyota RAV4 give an added sense of ruggedness and desirability, while the Land Cruiser and Prado are the best of Toyota in SUV space. The Toyota FJ Cruiser further adds a coolness quotient to the SUV portfolio of Toyota.
In the MPV space, the smaller Toyota Avanza and more premium Toyota Innova have emerged to be the most preferred options among fleet buyers as well as large families.
Toyota has a versatile range of lifestyle pickups and vans too, with the legendary Toyota Hilux and Toyota Hilux fleet pickups as well as people movers, including the Commuter, Coaster, GL Grandia and GL Grandia Tourer in the more affordable segment as well as Super Grandia and Alphard in the luxury van segments.
Toyota was one of the major pioneers of hybrid vehicles, and the Philippines car market gets the best of them, in the form of Prius, Prius C, and hybrid variants of Corolla Cross and Corolla Altis.
Mitsubishi Motors Philippines Corporation
Mitsubishi was the first-ever car maker to make its presence felt on the soil of Philippines and is in this South-East Asian market for more than 50 years now. This Japanese carmaker has been struggling for some time now behind its arch-rivals in recent years, but banks heavily on its legendary sub-brands in the SUV space as well as the arrival of all-new models in the crossover segments. New and Used Mitsubishi cars has a decent lineup of 10 vehicles currently, with a keener focus on SUVs and crossovers.
Honda Cars Philippines
Banking heavily on its prowess in petrol-driven powertrain technology and reliable sub-brands which have gained good popularity across the world, Honda has been serving in the Philippines car market since 1990. Primarily a carmaker focusing on mass-oriented segments, Honda has a total of 11 vehicles on sale in the Philippines. This portfolio of New and Used Honda Cars comprises of compact hatchbacks, midsize sedans, SUVs and MPVs, and a very, very special performance-oriented coupe-styled hatchback.
When it comes to hatchbacks, the entry-level Honda Brio and slightly more premium and bigger Honda Jazz have gained a good stature for their spacious cabins and small but peppy petrol engines.
Honda has a commendable mastery in making affordable but finely crafted sedans, which is evident from the Honda City, Honda Civic, and Honda Accord – in their increasing order of dimensions and segments to which they cater.
Honda entered into the MPV space a few years ago with the Honda Mobilio, which further got a good company in the form of Honda BR-V, which is essentially a Mobilio with a fancier exterior design and a slightly revised interior.
While Honda has not been able to touch the potential of SUVs and crossovers in a way as good as its arch-rivals, the compact Honda HR-V and more premium Honda CR-V have been serving as fantastic urban haulers in the crossover/SUV segment. The Odyssey, meanwhile, is the sole MPV offered by Honda in the Philippines.
Sitting at the top of the lineup of Honda, the Civic Type-R is a niche offering in the performance category, with its sporty fastback styling and fantastic turbo-petrol engine under its hood being the major highlights of it.
Suzuki Philippines Automobile
Suzuki might not be having a stupendous hold in a majority of other global markets in the west as its other Japanese peers. However, here in the Philippines and in many other Asian car markets, Suzuki has built up a strong foothold owing to its budget models high on economy and reliability. Prominently a maker of small cars, new and used Suzuki cars currently have 11 compact models in the Philippines.
Handling its brigade of sales in the Philippines from Suzuki is its range of entry-level micro and compact hatchbacks – the quirky looking Suzuki S-Presso, the humble Suzuki Celerio, and Suzuki's global best-seller, the Suzuki Swift.
Suzuki sells a couple of vanilla compact sedans in the form of sub-four-meter Suzuki Swift Dzire and the long and premium Suzuki Ciaz, both of which have become very popular choices owing to the spacious cabin experience and frugal engines.
Suzuki also caters to the fleet movers and needs of big families by offering a couple of seven-seater MPVs like the compact Suzuki APV and more premium Suzuki Ertiga.
In recent times, Suzuki too has tasted good success by shifting its approach towards SUVs, and that is pretty evident by the respectable numbers posted by the seven-seater crossover Suzuki XL7, the midsize SUV Suzuki Vitara, and the hugely popular compact off-roader Suzuki Jimny.
With the Carry, Suzuki has marked its presence in the small and entry-level commercial vehicle category, which is available in both cargo and passenger body options as well.
Nissan Car Philippines
Once an undisputable car brand in the country, Nissan has lost much of its sheen in recent times, due to its laid-back approach towards the shifts and change in trends in the car market. However, Nissan seems to be back on the track, with the change in its brand logo being the first of the visible shifts. The Japanese carmaker has announced that focus on SUVs and crossovers will be its plan for the revamp strategy in the Philippines car market, New and used nissan cars currently has a lineup of 10 products.
The lineup of cars from Nissan consists of dated but proven nameplates in the form of Nissan Almera and Nissan Sylphy in the mass-oriented sedan categories as well as Nissan 370Z and Nissan GT-R in the sports coupe segments.
The lineup of SUVs from Nissan has a range of desirable options to choose from, including the funky looking Nissan Juke compact crossover, the midsize crossover Nissan X-Trail, the rugged-in-appeal Nissan Terra, and the global flagship Nissan Patrol Royale.
Nissan has a limited presence in the commercial vehicle space too, with the Nissan NV350 Urvan people mover and the lifestyle pickup Navara.
Ford Cars Philippines
Ford is one vehicle manufacturer in the Philippines car market which has tasted success the most after all the Japanese car brands in the country. One of the oldest car brands in the world, Ford has completely shifted its focus on SUVs and off-roaders, which explains the fact that it has the most desirable SUV lineup currently in the country. Currently, The new and used ford car has total 10 different vehicles to choose from.
Almost half of the vehicle lineup of Ford primarily consists of SUVs, the portfolio of which is as wide as one can imagine. Starting off from the most affordable ones, the Ford Ecosport and Ford Territory have strongly cemented their positions in the entry-level categories. Moving further, the Ford Everest holds its candle firmly in the midsize category, while the Ford Explorer and mighty Ford Expedition offer much more premium experience of off-road prowess.
Ford has a few very capable and highly desirable lifestyle pickup trucks in the form of Ford Ranger, Ford Ranger Raptor, and Ford F-150, all of which look rugged, mean, and have mighty off-road driving capabilities.
The large and boxy Transit is the only vanilla model in Ford's entire lineup, which also is the only commercial van from the company.
At last, Ford has not forgotten to bring the legendary Ford Mustang to the Philippines shores. The fastback muscle car is here in the Philippines, giving a good run for the money to all the sports cars priced even double than it.
Isuzu Cars Philippines
Compared to all of its Japanese peers, Isuzu has a very scarce presence in the Philippines car market and has its entire focus on the commercial vehicle segment, where it has gained undisputable popularity. Known for its rugged and reliable vehicles, New and used Isuzu cars has only two vehicles in the passenger car segments, apart from four different types of trucks on sale in the Philippines.
With the Isuzu MU-X midsize body-on-frame SUV as well as the Isuzu D-Max lifestyle pickup truck, Isuzu is giving tough competition to the established off-roaders in the same space. The butch styling, rugged mechanical underpinnings, and reliable powertrains are meant to give both these vehicles a timeless appeal.
The heavy commercial vehicle lineup from Isuzu consists of four different truck models – Isuzu Traviz, N-Series, F-Series, and C&E Series.
Hyundai Cars Philippines
The phrase 'better late than never' perfectly fits for Hyundai in the context of the automobile market in the Philippines. The Korean carmaker might be late to the party but has gradually climbed to become one of the most prominent names in the car industry of the Philippines. Apart from 11 new and used Hyundai cars it sells, Hyundai also has a range of 3 buses and 5 trucks in its Philippines portfolio.
In recent times, Hyundai is keenly focusing on urban car categories, which are dominated by the presence of two compact sedans – Hyundai Reina and Hyundai Accent, the more premium Veloster Turbo coupe and the niche Ioniq Hybrid.
Hyundai too understands the importance of SUVs and crossovers in recent times, which is why it has a versatile range of the same which includes Hyundai Venue and Hyundai Kona in the compact crossover category as well as Hyundai Tucson and Hyundai Santa Fe in the more premium SUV category.
The best of vans from Hyundai's international portfolio, which includes the likes of Hyundai H-100 and H350 cargo carriers and Grand Starex Urban people mover, have been brought to Philippines shores as well.
The commercial lineup of Hyundai too is quite prominent, with the range of buses including County, Super Aero City, and Universe, as well as trucks like Xcient, HD36, HD65, HD72, and HD78.
Mazda Cars Philippines
Among all the Japanese carmakers, it is easily Mazda which has the most youthful, plush, and beautiful looking vehicles. The carmaker has shifted its focus off late in making cars that are high on visual appeal in and out, with fine attention to detailing and high levels of equipment when it comes to interiors. New and used Mazda cars has a long portfolio of thirteen different vehicles, all of which are easily the boldest vehicles in their respective price segments.
With the Mazda 2 and Mazda 3, the Japanese car marquee has transformed the way people perceive entry-level and premium hatchbacks, thanks to their curvy and modern designs and plush interior layouts.
The Mazda 2 and Mazda 3 are also offered in their respective sedan versions, which boast of heavily revised rear-end styling, making them look very proportionate over their hatchback counterparts and not just slap-on jobs. The Mazda 6 serves as the flagship sedan from the company, which also has a station wagon version with a longer wheelbase and revised rear styling and passenger compartment.
The crossover lineup of Mazda is quite long and versatile, ranging from the entry-level Mazda CX-3, Mazda CX-30, and Mazda CX-5, to the more premium and bigger Mazda CX-8 and Mazda CX-9, all of which command high attention due to their smooth and aerodynamic designs.
Mazda also sells a couple of offerings which are quite old in their lineup, but still are very much relevant, in the form of Mazda BT-50 lifestyle pickup truck and MX-5 roadster, the latter of which is being sold in both retractable soft top and fixed hardtop versions.
Chevrolet Cars Philippines
On a global level, Chevrolet is quite struggling to make its game plan solid and expand in many other parts of the planet. In recent times, the American car giant has packed its bags from a number of countries, which is being perceived as a back-foot step. However, apart from its home market of the USA, Chevrolet is going smooth in the Philippines car market as well, and the carmaker has left no stone unturned by bringing in a range of hugely versatile and youthful products here. With 13 different new and used Chevrolet cars on sale, Chevrolet has made its intentions clear to stay here and make its progress even stronger.
Chevrolet has some very popular and value for money products in the mass-oriented car segment, starting from the funky-looking Chevrolet Spark, which now is the only hatchback offered by the company here in the Philippines. Apart from that, It has a range of sedans to choose from, including Chevrolet Sail, Chevrolet Cruze, and Chevrolet Malibu.
Like its arch-rival from USA, Ford, Chevrolet too has a range of SUVs in its portfolio, all the way from entry-level Chevrolet Trax to the range-topping full-size Chevrolet Suburban. In the middle of these two SUVs, it also has midsize SUVs in the form of Chevrolet Trailblazer and Chevrolet Tahoe.
The American carmaker also has one lifestyle pickup truck in the form of Chevrolet Colorado, which is essentially a pickup version of the Trailblazer SUV. Colorado is further being offered in two additional avatars – Trail Boss and High Country Storm, both of which get additional aesthetic improvements and mechanical advancements.
Chevrolet also has a couple of sporty and fancy offerings to lure those enthusiasts who are not afraid of splurging out more money for unadulterated thrills on wheels – the sporty muscle car Camaro and the flagship and best Chevrolet made ever, the Corvette.
Brand New Cars for Sale in the Philippines
Such is the importance of sales of new cars in the Philippines, that as per the numbers posted by National Statistical Coordination Board (NSCB), the automobile sector garners a share of 4 percent of the total Gross Domestic Product (GDP) of the country. One of the largest employers in the country, the automobile sector of the Philippines is responsible for the employment of almost 500,000 people, either directly or indirectly.
While Philippines new car market has always relied on the CBU route for bringing in the vehicles from other countries to its shores, Asian car manufacturers like Toyota, Mitsubishi, Honda, Isuzu, Nissan, and Hyundai have put up assembly plants here.
Second Hand Cars for Sale in the Philippines
Along with the increase in sales of new cars, the Philippines car market has always relied heavily on the sales of used cars as well. The current ratio of sale of new cars to that of used cars is almost going 1:1, which explains how strongly the sales of used cars have gone on in recent times. For those who cannot afford a freshly made new car out from the showroom floors, the very big used car market offers a host of choices from budget hatchbacks to sedans. And for those who want to experience the big car feel and appeal, several midsize sedans and SUVs too are available out there at a fraction of the price of an all-new car.
Price of New and Used Cars in the Philippines
The following are the average prices of some of the most popular used and new car models in the Philippines:
New Cars for sale in the Philippines Price List
New Cars for sale in the Philippines Price List start at ₱180,000 for the inexpensive model Hyundai Accent for Sale and goes up to ₱7.76 Million for the most expensive Car model Ford Mustang.
Second Hand Cars for Sale in Philippines Price List
Used Cars in Philippines Starts at ₱180,000 for model Hyundai Accent for Sale and goes upto ₱4.98 Million for model Ford Mustang for Sale.
| Model | Price List |
| --- | --- |
| Toyota Vios for Sale | Starts @ ₱215,000 * |
| Honda Brio for Sale | Starts @ ₱299,000 * |
| Toyota Hilux for Sale | Starts @ ₱410,000 * |
| Ford Ranger Raptor for Sale | Starts @ ₱1.502 Million* |
| Toyota Rush for Sale | Starts @ ₱685,000 * |
| Toyota Wigo for Sale | Starts @ ₱203,000 * |
| Ford Territory for Sale | Starts @ ₱1.13 Million* |
| Toyota Fortuner for Sale | Starts @ ₱490,000 * |
| Toyota Innova for Sale | Starts @ ₱380,000 * |
| Isuzu D-Max for Sale | Starts @ ₱350,000 * |
| Suzuki Ertiga for Sale | Starts @ ₱375,000 * |
| Ford Mustang for Sale | Starts @ ₱1.534 Million* |
| Hyundai Accent for Sale | Starts @ ₱180,000 * |
| Honda City for Sale | Starts @ ₱189,000 * |
| Honda Jazz for Sale | Starts @ ₱400,000 * |
| Kia Stonic for Sale | Starts @ ₱678,000 * |
| Mitsubishi Strada for Sale | Starts @ ₱575,000 * |
| Toyota Hiace for Sale | Starts @ ₱630,000 * |
| Suzuki Jimny for Sale | Starts @ ₱360,000 * |
Read Less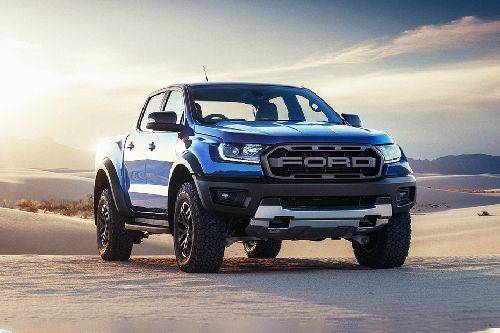 Carmudi Philippines Insider
Advice
Financing
Insurance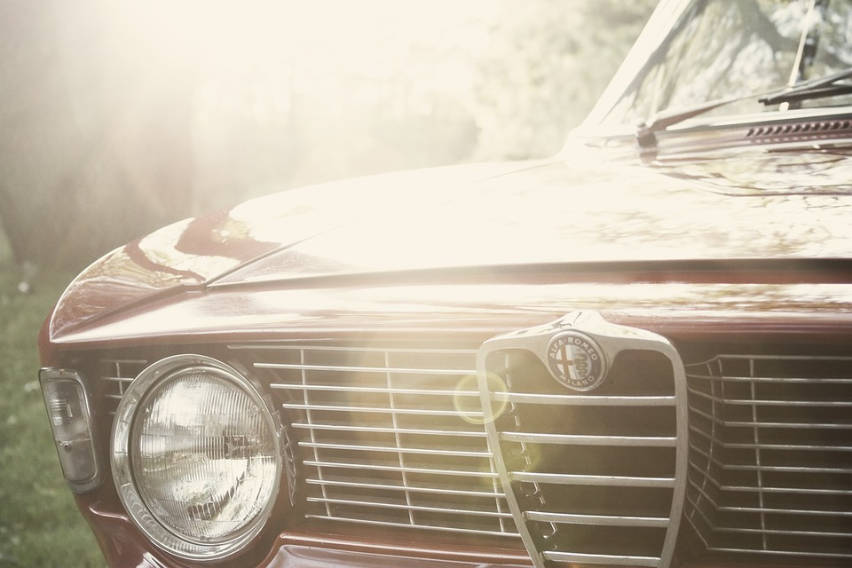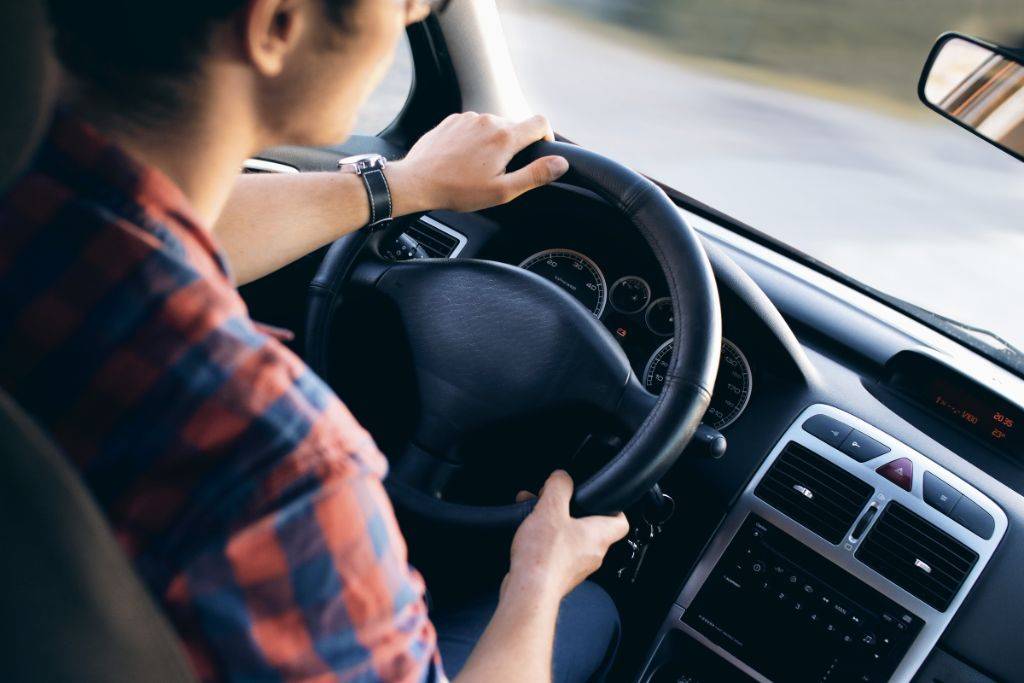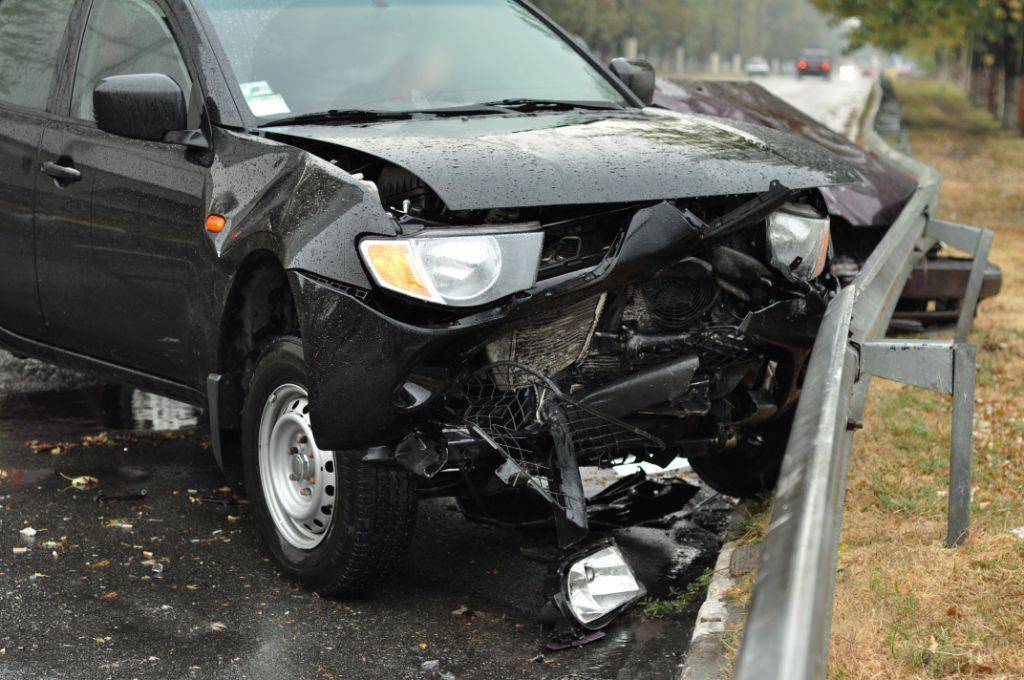 7 Tips on Avoiding Car Accidents
Car accidents are frightening experiences for those involved and for those around to witness it. Some miraculously leave with little...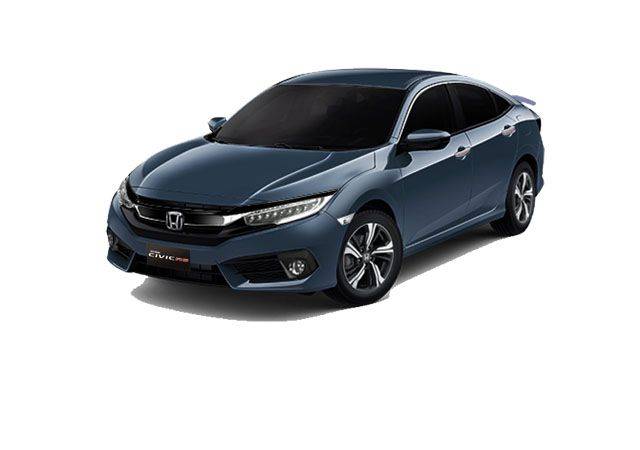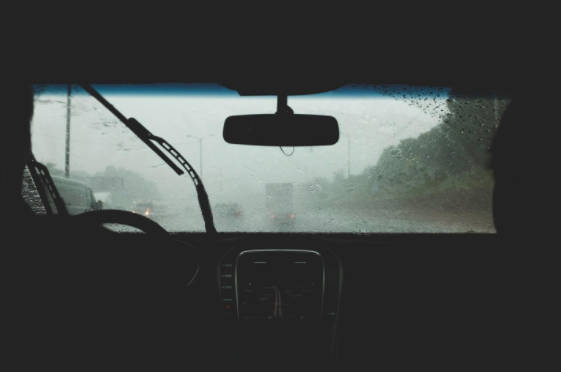 Advice