Second Hand Toyota Avanza for Sale Philippines
Dec 03, 2022 - Currently, 92 Second Hand Toyota Avanza for Sale Philippines. Find great deals on good condition 92 second hand Cars for sale in the Philippines with price, features, images and specifications. Check out the largest stock of used Cars all over the Philippines, starting at ₱250,000 only.
92 Used Toyota Avanza available for sale in the Philippines, the cheapest Toyota Avanza is available for ₱250,000 . Get great deals and promos on Toyota Avanza for sale in Philippines, view detailed Toyota Avanza price list (DP & Monthly Installment), reviews, fuel consumption, images, specifications, used Toyota Avanza variant details & more. Select your favorite drive out of available 92 used cars and make your dream come true of buying your own car.
Toyota Avanza for Sale Second Hand: Why Would You Want One?
The Toyota Avanza is among one of the best version of seven-seat MPVs in the whole Philippine market. The sporty look enhances its beauty in the best possible way and gives it a refreshing look. The dashboard has been upgraded with the addition of a new infotainment system and some new safety features.
Apart from its features and performance, second hand Toyota Avanza for Sale has a significant demand in the market. The features of the 2nd Hand Toyota Avanza have the same durability as that of a new one and are highly affordable. It has a manual automatic transmission system with a fuel gasoline engine.
In case you are looking for a family car for a daily commuting experience then this is the perfect car for you. You can get a 2nd hand Toyota Avanza for Sale as there will be no difference in its features from a new one. Get yourself this spacious, decent car that will offer you the best driving experience.
Toyota Avanza for Sale Second Hand in Philippines: Pros & Cons
Here is a list of pros & cons of Toyota Avanza second hand for sale to help you understand the basics of this car model. Have a look at this detailed overview of this model to acknowledge yourself better about its features. Given below are the pros and cons of the second hand Toyota Avanza for sale:
2nd Hand Toyota Avanza Pros
Highly spacious with comfortable seats
The inner cabin is designed in a very exclusive way
The front end of the MUV has been upgraded with a facelift that gives it a very stylish look
Premium features were added to the new variant of this model
Automatic climate control feature.
2nd Hand Toyota Avanza Cons
Cabin Layout design is very old and simple given its premium features
No change in the side and rare profiles of this variant
The engine is powered with the same 1.5-litre petrol which offers a boring driving experience.
Toyota Avanza Overview
It is among the most affordable seven-seater vehicles offered by the Japanese carmaker. The recent makeover has given it an all-new look with a fresh MPV on its exteriors and interiors. There are two engine options made available to its users with a 1.5-litre and a 1.3-litre four-cylinder petrol engine.
The cabin of this upgraded model comes with a whole new design and exclusive features. Though it still lacks the modernity that is needed in the cabin of the car. The exterior looks of this model have been changed completely in comparison to the old model that was way more boring.
It is available in a total of six different variants and with five different color options. The list of those variants are as follows:
Not only do we have suggestions related to used cars for sale by owners and dealers but we also provide you with various articles that will guide you to make the right choice while buying second-hand vehicles. Our website also has information about various news and updates on car features along with their user reviews.
Toyota Avanza for Sale Second Hand in Philippines
Welcome to our website, here you will get all the necessary information for your automobiles needs in the Philippines. We not only keep you updated with the latest information on the automobile industry but also provide you pre-owned vehicles for sale. The research of the above information is done on the basis of models released and upgraded with every passing year. The price range might vary on the basis of the inflation in the market during that particular year of release. Listed below is the summary of 2nd Hand Toyota Avanza Price List for each model year.
You can also surf our website for other Toyota for Sale and also some other additional information on other cars for sale or to enquire about any other second-hand car model.
Toyota Avanza for Sale Second Hand in Popular Cities of Philippines
Toyota Avanza Second Hand for Sale with Price Range
Second Hand Toyota Avanza for Sale Additional Advice
A stylish car for people who prefer both external appearances and engine performance.
A rare affordable car that is great at its features.
Second Hand Toyota Avanza Cars for Sale in Philippines Price List
Used Cars in Philippines Starts at ₱250,000 for model and goes upto ₱860,000 for model Toyota Avanza for Sale.
Read Less
Want to see your car here?
Make some extra cash by selling your old car in your community. Go on, it's quick and easy.
List Your Car
Carmudi Philippines Insider
Journal
Advice
Financing
Insurance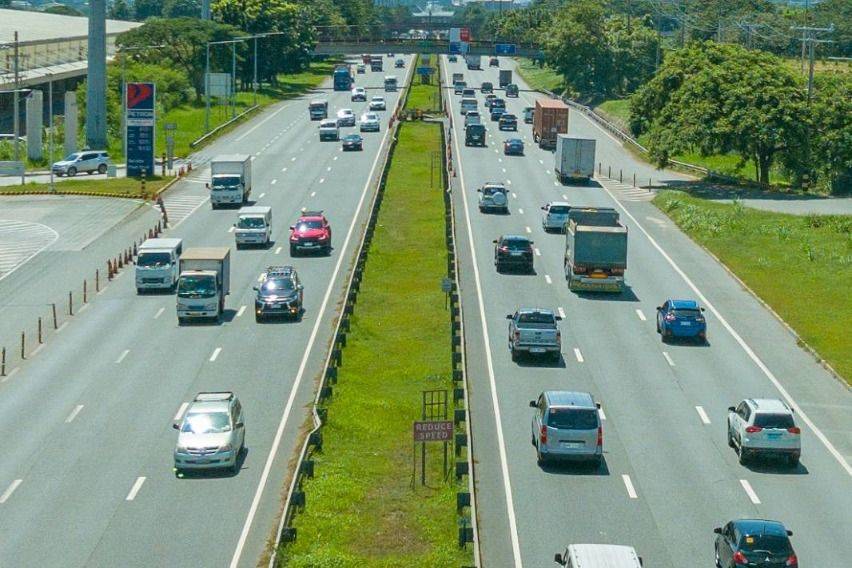 journal
Faq On Second Hand Toyota Avanza for Sale Philippines
Answers to most common frequently asked questions (FAQs) on Second Hand Toyota Avanza for Sale Philippines
How many used Toyota Avanza available for Sale in the Philippines?

Currently, We have 92 used Toyota Avanza available in the Philippines.

Which is the Least Driven Second Hand Toyota Avanza available at Carmudi?

The least driven second hand Toyota Avanza available at Carmudi is

2014 Toyota Avanza

and is available at ₱450,000

What is the Minimum price of Second Hand Toyota Avanza on Carmudi?

The minimum price of second hand Toyota Avanza is ₱250,000 .

How many second hand Toyota Avanza for sale by the owner?

Currently, We have 9 second hand Toyota Avanza listed by the owner at Carmudi.
Toyota Avanza Alternatives
Toyota used cars
Used Toyota Cars
148 Used Cars Available

Starts @ ₱898,000

143 Used Cars Available

Starts @ ₱505,000

57 Used Cars Available

Starts @ ₱228,000

55 Used Cars Available

Starts @ ₱875,000

121 Used Cars Available

Starts @ ₱1.05 Million
Second Hand used cars Similar to Toyota Avanza
42 Used Cars Available

Starts @ ₱528,000

92 Used Cars Available

Starts @ ₱650,000

146 Used Cars Available

Starts @ ₱920,000

23 Used Cars Available

Starts @ ₱678,000

4 Used Cars Available

Starts @ ₱560,000