Used Isuzu Crosswind for Sale in Philippines
Currently, 27 Used Isuzu Crosswind for Sale in Philippines. Find great deals on good condition 27 Used Isuzu Crosswind for Sale in Philippines with price, features, images and specifications. Check out the largest stock of used Cars all over the Philippines, starting at ₱295,000 only.
27 Second hand Isuzu Crosswind for sale in Philippines available from starting price at ₱295,000 . View Isuzu Crosswind second hand detailed price list(DP & Monthly Installment), reviews, fuel consumption, images, specifications, and more. Get great deals and promos on used Isuzu Crosswind for sale Philippines, Select your favorite car from 27 used Isuzu Crosswind for sale in the Philippines.
Pre-owned Isuzu Crosswind: Why would you want one?
The Isuzu Crosswind might be a thing of the past now, but the rugged MPV was one of the most popular models from the Japanese car maker, for the great levels of practicality and longevity it promises. Compared to more modern compact MPVs of today's generation, the Isuzu Crosswind feels pretty basic, especially from the inside. However, what it definitely offers over the modern MPVs is the huge sense of space and driving appeal of a much bigger vehicle.
While the Isuzu Crosswind is a discontinued model now, it still commands a huge demand in the used car market for its advantages. The low maintenance costs as well as reliable parts further make it a good deal.
second-hand Isuzu Crosswind for sale: Pros & cons
Used Isuzu Crosswind pros:
Rugged mechanicals ensure that it feels stable over worst of the tarmac while driving
Very affordable and reliable spare parts make sure that it commands low maintenance costs
Hugely spacious cabin which offers great flexibility options in seating configurations
Used Isuzu Crosswind cons:
The cabin design feels too dated in current times, and the lack of features further make it feel even more basic
The ride quality is stiff and bouncy even in smoothest of the tarmac
The amount of body roll can be felt while driving more prominently at higher speeds
Isuzu Crosswind Overview
At the time of its launch, the Isuzu Crosswind was introduced as a much bigger and more spacious alternative over similarly priced modern compact MPVs from other car manufacturers. It was also the most affordable model from Isuzu Philippines car market. The Isuzu Crosswind was launched for the first time back in 2001, and was in existence in the Philippines car market for almost 17 years, with limited changes to its design in and out as well as powertrain under the hood.
The last iteration of the Isuzu Crosswind was being offered in three different variants:
Isuzu Crosswind Sportivo X MT
Isuzu Crosswind Sportivo X MT Black Series
Isuzu Crosswind Sportivo X AT
All these variants had a 2.5-litre four cylinder diesel engine under their hood, the maximum power and torque outputs of which were rated at 85 PS and 185 Nm respectively. These figures make the Isuzu Crosswind underpowered by today's standards. The transmission options for the Crosswind were 5-speed manual and a 4-speed automatic.
While the powertrain as well as overall visual appeal of the Isuzu Crosswind felt dated, the main essence of this basic looking MPV was its rugged chassis and spacious feel on the inside. The Isuzu Crosswind had a seating capacity of seven people, with enough amount of room for all the three rows on offer. The cabin of the Isuzu Crosswind, in its best-spec avatar, had basic essentials only, like manual AC with vents in all the three rows, built-in 1-DIN audio system and power windows. Even the list of safety features was limited with the presence of reverse parking sensors and a reverse camera only.
Used Isuzu Crosswind for sale on Carmudi
Here, you can find a number of used and well-maintained samples of Isuzu Crosswind, which do span from as latest as the last-in-production 2017 model to the one which dates back from its heydays of arrival in 2004. Take a look on all the samples of Isuzu Crosswind, both by dealers as well as some of the users of the vehicle:
In addition to the Crosswind, there are many used Isuzu cars and other cars for sale philippines which have a considerable demand in the market, such as Alterra, D-Max, mu-X, Traviz and Trooper. You can search the model of your choice depending on the price, year of manufacture, odometer reading and color.
Pre-Owned Isuzu Crosswind in Popular Cities of Philippines
Buy Second Hand Isuzu Crosswind with Price Range
Used Isuzu Crosswind additional advice
While the Isuzu Crosswind might not match the comfortable driving dynamics, fit and finish levels and equipment on board like the modern day compact MPVs, it still manages to give a run for their money owing to its big feel, much more space on offer and ruggedness in its overall appeal.
The Isuzu Crosswind's diesel engine might be low on power and performance, but the fact that it still manages to run for much longer miles is a testimony enough for those looking out for having a vehicle for a much longer time.
Second Hand Isuzu Crosswind Cars Price List
Used Cars in Philippines Starts at ₱295,000 for model and goes upto ₱600,000 for model Isuzu Crosswind for Sale.
Read Less
Want to see your car here?
Make some extra cash by selling your old car in your community. Go on, it's quick and easy.
List Your Car
Carmudi Philippines Insider
Journal
Advice
Financing
Insurance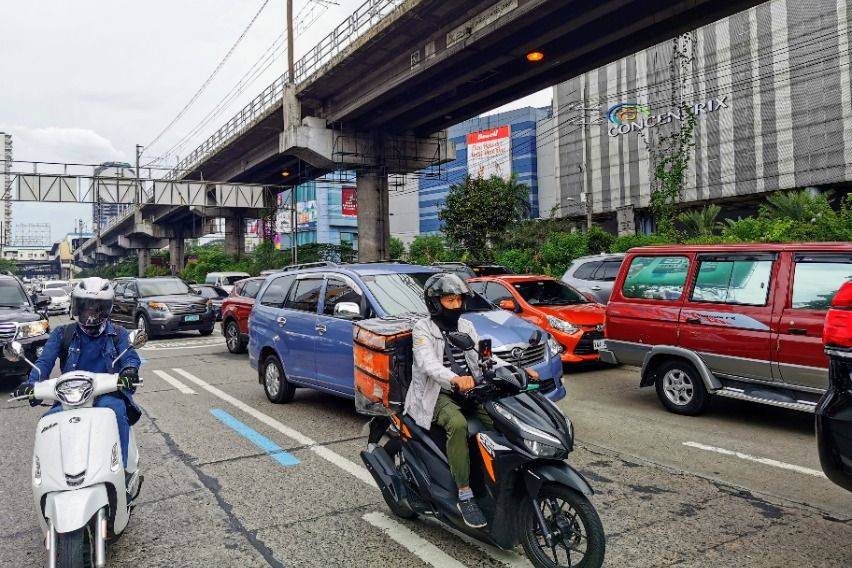 journal
Faq On Used Isuzu Crosswind for Sale in Philippines
Answers to most common frequently asked questions (FAQs) on Used Isuzu Crosswind for Sale in Philippines
How many used Isuzu Crosswind available for Sale in the Philippines?

Currently, We have 27 used Isuzu Crosswind available in the Philippines.

Which are the latest second hand Isuzu Crosswind for sale in Philippines?

Listed below are the latest add-on of Isuzu Crosswind for sale in Philippines:

Which is the Least Driven Second Hand Isuzu Crosswind available at Carmudi?

The least driven second hand Isuzu Crosswind available at Carmudi is

2017 Isuzu Crosswind

and is available at ₱728,000

What is the Minimum price of Second Hand Isuzu Crosswind on Carmudi?

The minimum price of second hand Isuzu Crosswind is ₱295,000 .

How many second hand Isuzu Crosswind for sale by the owner?

Currently, We have 6 second hand Isuzu Crosswind listed by the owner at Carmudi.
New Isuzu cars
Isuzu Cars

Isuzu used cars
Used Isuzu Cars
20 Used Cars Available

Starts @ ₱818,000

27 Used Cars Available

Starts @ ₱420,000

23 Used Cars Available

Starts @ ₱550,000

2 Used Cars Available

Starts @ ₱585,000

3 Used Cars Available

Starts @ ₱490,000