Used Toyota Fortuner for Sale in Philippines
Jun 29, 2022 - Currently, 117 Used Toyota Fortuner for Sale in Philippines. Find great deals on good condition 117 second hand Cars for sale in the Philippines with price, features, images and specifications. Check out the largest stock of used Cars all over the Philippines, starting at ₱450,000 only.
117 Second hand Toyota Fortuner for sale in Philippines available from starting price at ₱450,000 . View Toyota Fortuner second hand detailed price list(DP & Monthly Installment), reviews, fuel consumption, images, specifications, and more. Get great deals and promos on used Toyota Fortuner for sale Philippines, Select your favorite car from 117 used Toyota Fortuner for sale in the Philippines.
Second Hand Toyota Fortuner for Sale Philippines: Why Would You Want One?
It is among those rare models that has stood the test of time and has given serious competition to other car models. It holds a special place in the SUV segment along with the loyalty of numerous customers. It is a great achievement for any model to survive in the market for a term of nine years with the same consistency and demand.
Toyota Fortuner is a high performance and classy SUV which has some new features added by the Japanese company. It is a groundbreaking model that has led to a legacy of its variants. The used toyota fortuner of this SUV also have a huge demand in the market of the Philippines.
If anyone is willing to buy a car that is tough and rigid from its exterior and delivers good performance then Toyota Fortuner is the right car for them. A car that will fit your budget just right and has all the features that will blow your mind. A 2nd Hand Toyota Fortuner won't be a bad investment given its exclusive features and performance.
2nd Hand Toyota Fortuner Philippines for Sale: Pros & Cons
Here are some suggestions that will guide you to make the right decision. You will get a complete idea of the advantages and disadvantages of second hand Toyota Fortuner. There is a list of the Pros and Cons given below:
2nd Hand Toyota Fortuner Pros
Notable looks and outlook.
Tough and rigid exterior looks.
Affordable car with a class.
Powerful 2.8-litre engine.
Competitive performance on-road and highway.
Smooth gear shifts that allow you to ride safely on roads or during traffic.
2nd Hand Toyota Fortuner Cons
The average ride quality offered by an SUV.
Less comfortable in comparison to other SUVs.
The price is too high given its features.
Toyota Fortuner Overview
Toyota Fortuner is the perfect blend of luxury and beauty with an airy cabin and well-designed seats. The driver seat is highly comfortable with excellent large frames that offer back support to its rider. The controls are also placed in a proper manner that makes it easy to operate with a quick start button for convenience.
The general notion gives a very refreshing experience with startup inertia that is quite very high. Though one needs to give a lot of experience to get to a decent engine speed. The highway rides are fun once it reaches a good speed so it can be termed as the king of the highway.
The Toyota Fortuner is available in 6 different variants and here is the list of all its variants:-
Along with a list of used cars for sale. We also offer articles that provide you with some tips for buying second-hand vehicles at the best price. Our site also has plenty of latest and detailed information on automotive news and car reviews from across the globe.
Used Toyota Fortuner for Sale on Carmudi
Welcome to our website, here you will get all the necessary information for your automobiles needs in the Philippines. We not only keep you updated with the latest information on the automobile industry but also provide you pre-owned vehicles for sale. The research of the above information is done on the basis of models released and upgraded with every passing year. The price range might vary on the basis of the inflation in the market during that particular year of release. Listed below is the summary of starting prices of 2nd Hand Toyota Fortuner for sale for each model year.
You can also surf our website for some other additional information on Toyota for Sale or to enquire about any other second-hand car model. Some of the alternatives include Second hand Ford Everest, Second hand Isuzu mu-X, and Second hand Nissan Terra.
Used Toyota Fortuner Additional Advice
Specially designed for adventurous people.
For the users who prefer off-road rides or the ones who prefer highway more than normal roads.
Second Hand Toyota Fortuner Cars for Sale in Philippines Price List
Used Cars in Philippines Starts at ₱450,000 for model and goes upto ₱1.42 Million for model Toyota Fortuner for Sale.
Read Less
Want to see your car here?
Make some extra cash by selling your old car in your community. Go on, it's quick and easy.
List Your Car
Carmudi Philippines Insider
Journal
Advice
Financing
Insurance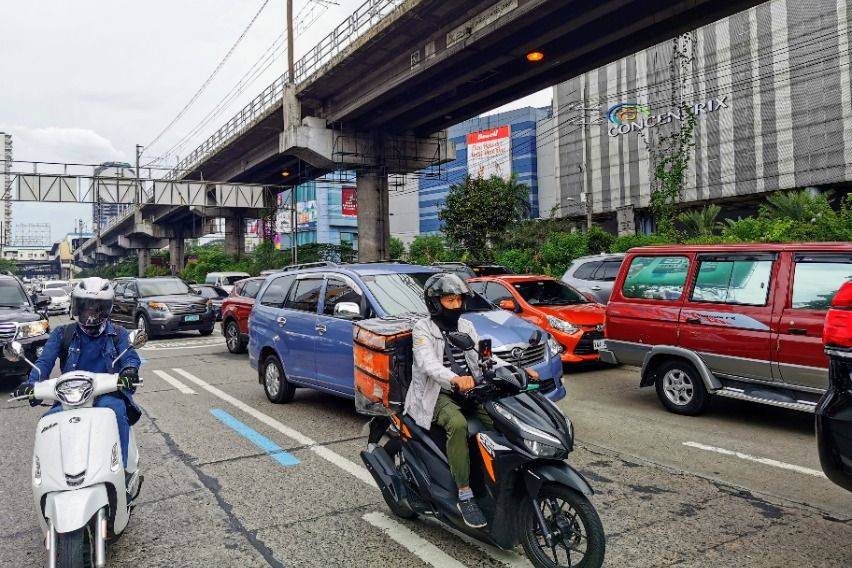 journal
Faq On Used Toyota Fortuner for Sale in Philippines
Answers to most common frequently asked questions (FAQs) on Used Toyota Fortuner for Sale in Philippines
How many used Toyota Fortuner available for Sale in the Philippines?

Currently, We have 117 used Toyota Fortuner available in the Philippines.

Which is the Least Driven Second Hand Toyota Fortuner available at Carmudi?

The least driven second hand Toyota Fortuner available at Carmudi is

2005 Toyota Fortuner

and is available at ₱768,000

What is the Minimum price of Second Hand Toyota Fortuner on Carmudi?

The minimum price of second hand Toyota Fortuner is ₱450,000 .

How many second hand Toyota Fortuner for sale by the owner?

Currently, We have 22 second hand Toyota Fortuner listed by the owner at Carmudi.
Toyota Fortuner Alternatives
Toyota used cars
Used Toyota Cars
117 Used Cars Available

Starts @ ₱898,000

138 Used Cars Available

Starts @ ₱920,000

135 Used Cars Available

Starts @ ₱505,000

51 Used Cars Available

Starts @ ₱228,000

6 Used Cars Available

Starts @ ₱1.8 Million
Second Hand used cars Similar to Toyota Fortuner
83 Used Cars Available

Starts @ ₱998,000

25 Used Cars Available

Starts @ ₱698,000

15 Used Cars Available

Starts @ ₱685,000

48 Used Cars Available

Starts @ ₱650,000

11 Used Cars Available

Starts @ ₱850,000