Used Ford Explorer for Sale in Philippines
Dec 03, 2022 - Currently, 24 Used Ford Explorer for Sale in Philippines. Find great deals on good condition 24 second hand Cars for sale in the Philippines with price, features, images and specifications. Check out the largest stock of used Cars all over the Philippines, starting at ₱295,000 only.
24 Used Ford Explorer available for sale in the Philippines, the cheapest Ford Explorer is available for ₱295,000 . Get great deals and promos on Ford Explorer for sale in Philippines, view detailed Ford Explorer price list (DP & Monthly Installment), reviews, fuel consumption, images, specifications, used Ford Explorer variant details & more. Select your favorite drive out of available 24 used cars and make your dream come true of buying your own car.
Pre-Owned Ford Explorer: Why Would You Want One?
The Ford Explorer is one premium SUV that has managed to carve its niche position in a segment that is dominated by the likes of European luxury SUVs from more premium car makers like Mercedes-Benz, Audi, BMW, and Land Rover. With its traditional American design, which looks and feels robust and old-school, and premium cabin, the Ford Explorer is one proper SUV with no compromise whatsoever.
The Philippines car market got the Ford Explorer only from its fifth-generation model onwards, and not the previous generations of it were sold here. While the chief car markets have already got the sixth-generation model, the facelifted version of the fifth-generation Ford Explorer continues to be on sale in the Philippines.
2nd Hand Ford Explorer for Sale: Pros and Cons
Here at Carmudi, the Ford Explorer takes on the likes of premium luxury midsize SUVs which are more popular than it in terms of the luxury appeal they provide. However, the Ford Explorer has got an upper hand over them in terms of sheer size and capabilities it offers for its price. Here are all the pros and cons of the Ford Explorer listed below:
Used Ford Explorer Pros
Great road presence with a tough and muscular stance
Good driving dynamics both on and off the road
Tough build quality which feels built to last
Spacious and comfortable enough with plush ride quality
Used Ford Explorer Cons
Low fuel efficiency might be bothersome for few people
Looks a bit dated from the inside
Ford Explorer Overview
With the Explorer, Ford is taking on the fight with the heavyweights from Europe in their territory of premium midsize luxury SUVs. However, this is not a half-hearted attempt by any sense, as the Ford Explorer has got all the ingredients that it takes for a premium SUV.
While the chief car markets across the globe have already been receiving previous generations of Ford Explorer, the Philippines car market got the Explorer only in its fifth generation version back in 2012 soon after its global launch. This model was facelifted in 2016, which is currently on sale in the Philippines in the following variants:
The lower variant of the Ford Explorer gets the same 2.3-litre four-cylinder turbocharged petrol engine from the Mustang, which here makes 274 PS of power and 408 Nm of torque. On the other hand, the more premium range-topping variant has been bestowed with a 3.5-litre turbocharged V6 petrol engine, which produces 370 PS of power and 475 Nm of torque. A 6-speed automatic gearbox is the standard transmission option in both the variants.
While the interior cabin of the Ford Explorer even in its current iteration loses a bit in terms of novelty, it still packs in some really nice features for a premium luxury SUV, such as powered, heated, and ventilated front seats, electric sunroof, touchscreen infotainment system, push-button start with keyless entry, dual-zone automatic climate control, electric tailgate, leather upholstery and so on.
In addition to a very comprehensive list of used cars for sale by either owners or dealers, Carmudi also offers articles regarding useful tips on how to buy second-hand vehicles. Our site also hosts articles on the latest automotive news, updated car prices from all major brands, as well as very detailed car reviews.
Used Ford Explorer for Sale on Carmudi
Here at Carmudi, despite its premium positioning, one can find enough samples of Ford Explorer in the second hand car market. Here are some of the used Ford Explorer which one can find in the used car market at reasonable prices:
As mentioned above, the Ford Explorer is priced in the same range as that of heavy-weights from European carmakers like Mercedes-Benz GLC, BMW X3, Audi Q5, and Land Rover Discovery Sport. Also, you can check out other second hand Ford cars for sale as well, here at Carmudi, depending on your various preferences, such as location, brand, model name, year of manufacturing, price range, color, and type of transmission.
Used Ford Explorer for Sale in Popular Cities of Philippines
Buy Second Hand Ford Explorer with Price Range
Used Ford Explorer Additional Advice
The current iteration of Ford Explorer might not woo you out completely with the limited novelty on offer when it comes to the interior cabin. However, the SUV with its massive proportions, muscular stance, powerful engine options, and supremely comfortable ride quality and space on offer comes out a very practical option in the premium midsize SUV category.
Second Hand Ford Explorer Cars for Sale in Philippines Price List
Used Cars in Philippines Starts at ₱295,000 for model and goes upto ₱1.582 Million for model Ford Explorer for Sale.
Read Less
Want to see your car here?
Make some extra cash by selling your old car in your community. Go on, it's quick and easy.
List Your Car
Carmudi Philippines Insider
Journal
Advice
Financing
Insurance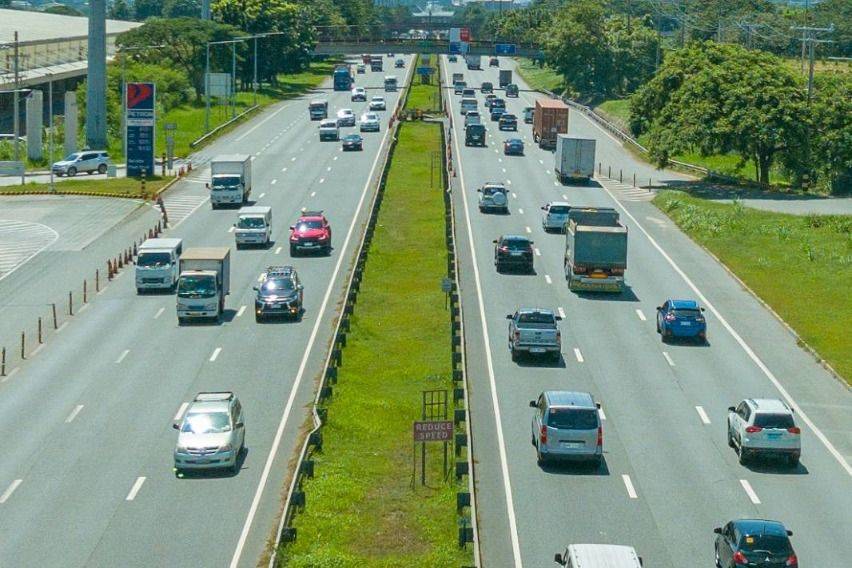 journal
Faq On Used Ford Explorer for Sale in Philippines
Answers to most common frequently asked questions (FAQs) on Used Ford Explorer for Sale in Philippines
How many used Ford Explorer available for Sale in the Philippines?

Currently, We have 24 used Ford Explorer available in the Philippines.

Which is the Least Driven Second Hand Ford Explorer available at Carmudi?

The least driven second hand Ford Explorer available at Carmudi is

2015 Ford Explorer

and is available at ₱1.238 Million

What is the Minimum price of Second Hand Ford Explorer on Carmudi?

The minimum price of second hand Ford Explorer is ₱295,000 .

How many second hand Ford Explorer for sale by the owner?

Currently, We have 8 second hand Ford Explorer listed by the owner at Carmudi.
Ford Explorer Alternatives
Ford used cars
Used Ford Cars
59 Used Cars Available

Starts @ ₱1.05 Million

81 Used Cars Available

Starts @ ₱488,000

66 Used Cars Available

Starts @ ₱658,000

7 Used Cars Available

Starts @ ₱2 Million

10 Used Cars Available

Starts @ ₱795,000
Second Hand used cars Similar to Ford Explorer
117 Used Cars Available

Starts @ ₱998,000

148 Used Cars Available

Starts @ ₱898,000

34 Used Cars Available

Starts @ ₱680,000

43 Used Cars Available

Starts @ ₱698,000

16 Used Cars Available

Starts @ ₱818,000