Auto Asia Brings SsangYong, Changan Brands Under One Roof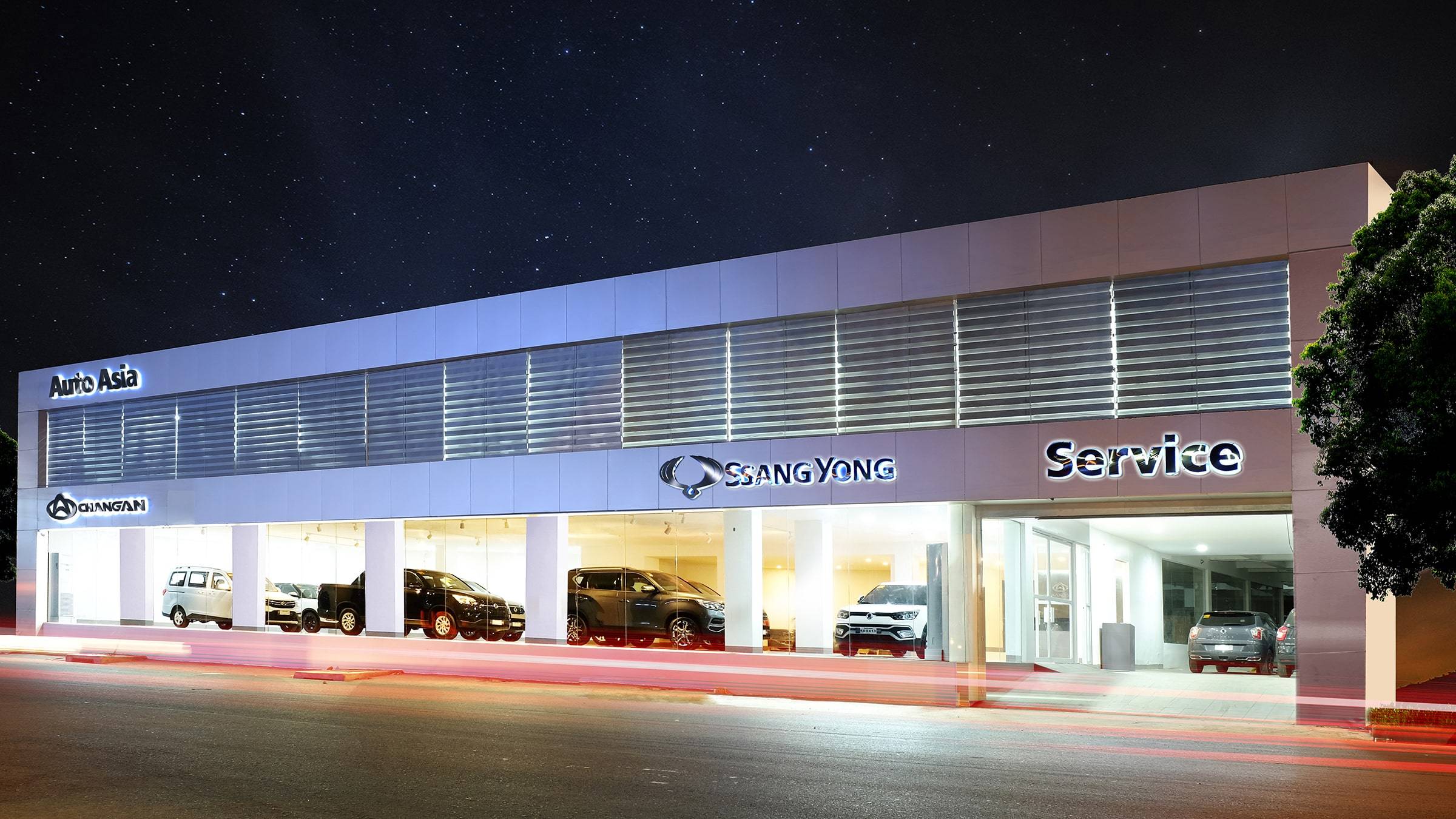 Auto Asia, a new dealership "that is set to make waves in the country's ever-growing motoring landscape" has set foot in the heart of the Philippine automotive manufacturing industry of Santa Rosa, Laguna by opening its doors to the public and carrying two brands that are already familiar to the public: Korean SUV specialist SsangYong and one of China's top automotive brands, Changan.

To highlight the opening of the dealership, both brands introduced four new models.

SsangYong, which currently sells the Tivoli subcompact SUV, the Rodius nine-seater MPV, and the Musso pickup, unveiled the SsangYong Musso Grand pickup truck and the SsangYong Rexton seven-seat midsize SUV.

The Musso Grand is a long-wheelbase version of the standard Musso with a longer cargo bed, making it not only the longest pickup truck in the market, but also the one with the biggest cargo bed. The Musso line will also be the only pickup model that offers two suspension options--coil springs and leaf springs.

The Rexton, meanwhile--which is what the Musso is based on, hence its SUV-like ride--is now the widest midsize SUV in the market, offering a spacious cabin, a tastefully designed interior with superb craftsmanship, and a comfortable ride.

As for Changan--which was sold as Chana when it first entered the Philippine market--it has 35 years of experience building passenger cars and commercial vehicles both in China and around the world.

Its initial salvo will include the Honor S seven-seat MPV that features sliding doors for easy ingress and egress, and the Star Truck small truck which will cater to small and medium-scale businesses.

The Chinese player will complement SsangYong's own product offerings. Both brands will be sold under the Auto Asia dealership brand.

"When a buyer walks into an Auto Asia dealership, one can choose from a wide range of products from SUVs, pickup trucks, MPVs, or small trucks for both the family and one's business," said Japheth Castillo, president of SsangYong Berjaya Motor Philippines, Inc. and Berjaya Auto Asia, Inc. "And they will get the same brand of sales and after-sales service that puts the customer first."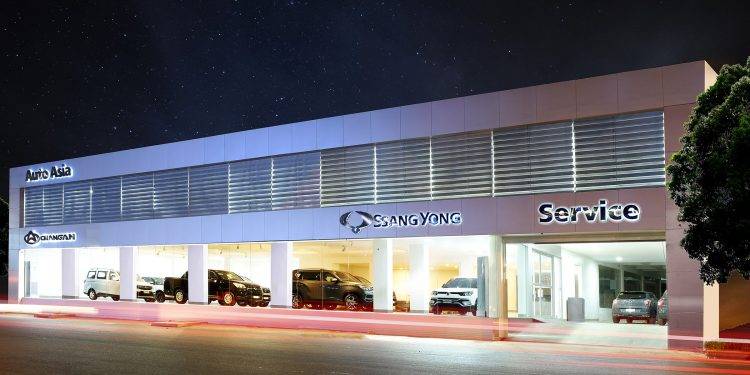 The pioneer Auto Asia dealership is a 1,300-sqm facility located along the National Road in Purok 3, Pulong Santa Cruz in Santa Rosa, Laguna. A well-lit display area showcases the best of what both brands have to offer while an eight-vehicle service area is on standby for both SsangYong and Changan vehicle. Five of the eight service bays have lifters to ensure that the vehicle is cared for inside, outside, and under. It is also equipped with tire changers, and wheel balancing and alignment machines to make it easier for customers to maintain their vehicles.

For customers who live quite a distance away from the dealership, Auto Asia has two Mobile Service Vans that will provide periodic maintenance service to customers within a 100-km radius from the dealership. Utilizing a Changan Star Truck, it can cover the said distance and give customers total peace of mind, knowing that they are covered wherever they may be located.  As Castillo said, Auto Asia "will go the extra mile to make you smile."

With Auto Asia set to open dealerships in and around Luzon, Visayas, Mindanao, and the National Capital Region, anyone looking to buy a SsangYong or Changan vehicle can rest easy knowing that they can always count on service for their vehicle. Servicing the vehicle also won't cost an arm and a leg since all this is distance-based, meaning one only pays for the equivalent distance from the dealership. This is on top of the usual charges for the Periodic Maintenance Service. This is even cheaper for SsangYong since it offers free three-year service (parts, oil, and labor) for all its vehicles. There is also a five-year warranty for SsangYong vehicles while warranty for Changan differs between models, depending if it is a commercial or passenger vehicle.

Check out the latest SsangYong and Chana vehicles at Auto Asia Sta. Rosa, located along the National Road in Purok 3, Pulong Santa Cruz in Santa Rosa, Laguna or follow it on Facebook via SsangYong Philippines and Auto Asia Sta. Rosa.