Enjoy attractive deals on commercial vehicles with Hyundai PH New Year's ReSolutions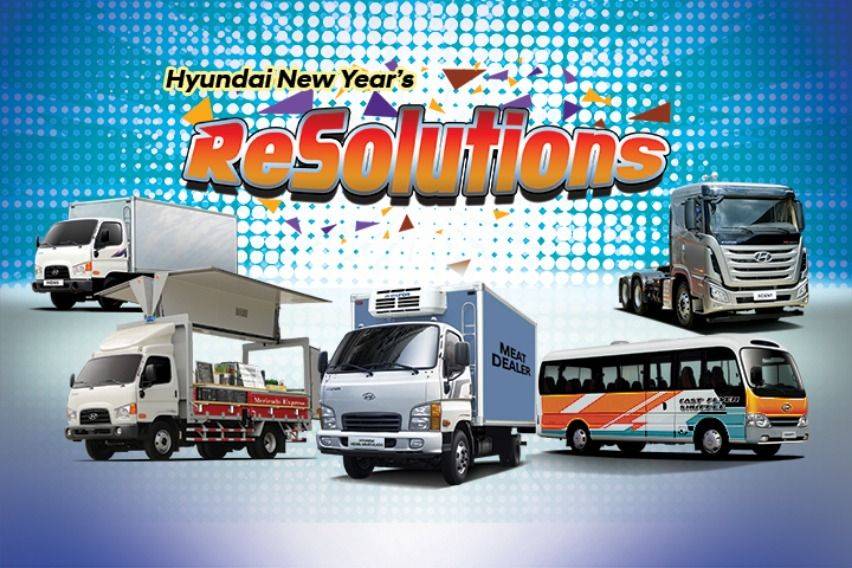 The local arm for Korean commercial vehicle distributor Hyundai is now offering substantial discounts on trucks and buses to jump start 2021 with their latest promotion.
Dubbed as New Year's ReSolutions, Hyundai Trucks and Buses Philippines is now offering special deals to help customers reach bigger targets, improved operations or hit more milestones with their businesses.
Running from January 1 to February 10, 2021, Hyundai throws cash discounts of as much as P480,000 on its commercial fleet, making it a sound investment for businesses.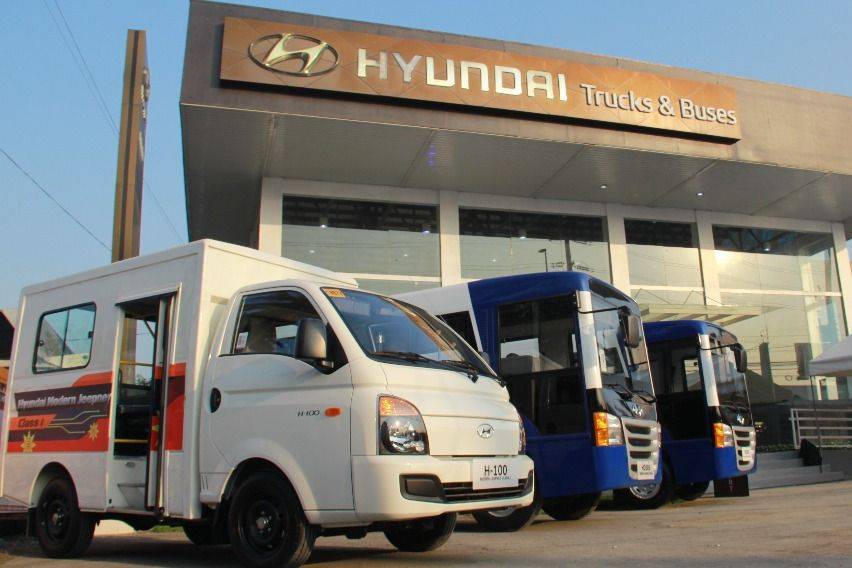 The HD65/65X cab and chassis light-duty truck is built with heat-treated, web-strengthened, ultra-rigid super frame and is fitted with a Euro 4 D4GA direct-injection turbocharged diesel engine with a five-speed manual transmission system. This powertrain delivers a whopping 578 Nm pulling power and 147 horsepower. This is offered with a P140,000-price slash.
Another light duty, the HD36L Maxculado cab and chassis—which is powered by a 2.5-liter diesel engine that gives 128 horsepower output and 254.9 Nm torque matched to a six-speed transmission—has a stretched 3600 mm long wheelbase and longer cargo bed that can accommodate an 11-foot rear deck, giving it a 1.7-ton payload capacity. This vehicle is being offered with a P280,000 cash discount.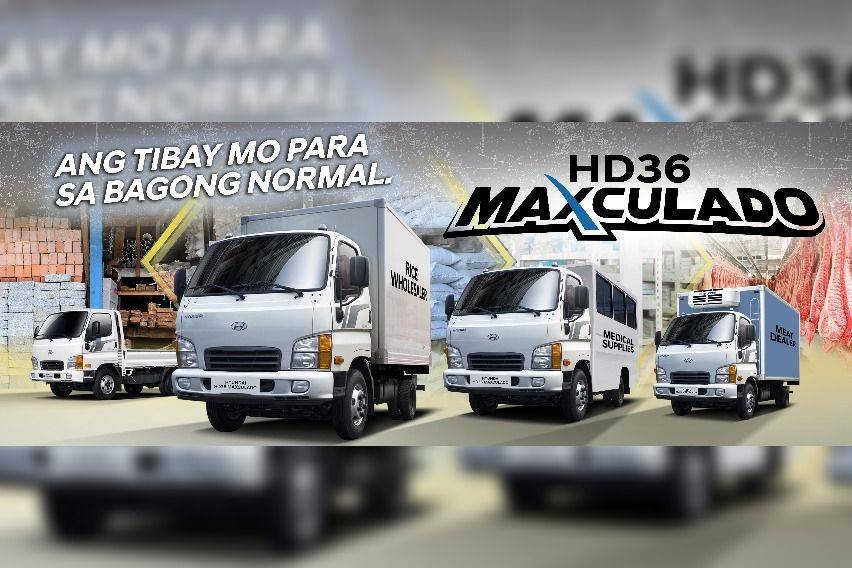 The mini-bus County, which a known business partner for shuttle and people transport, is being offered with a P200,000 price cutdown.
Aside from the discount, buyers can enjoy its rust-resistance technology—standard seven-dip electrodeposition primer (EDP)—plus knowing that it passed the stringent chassis durability test gives further assurance that it will withstand a variety of road conditions.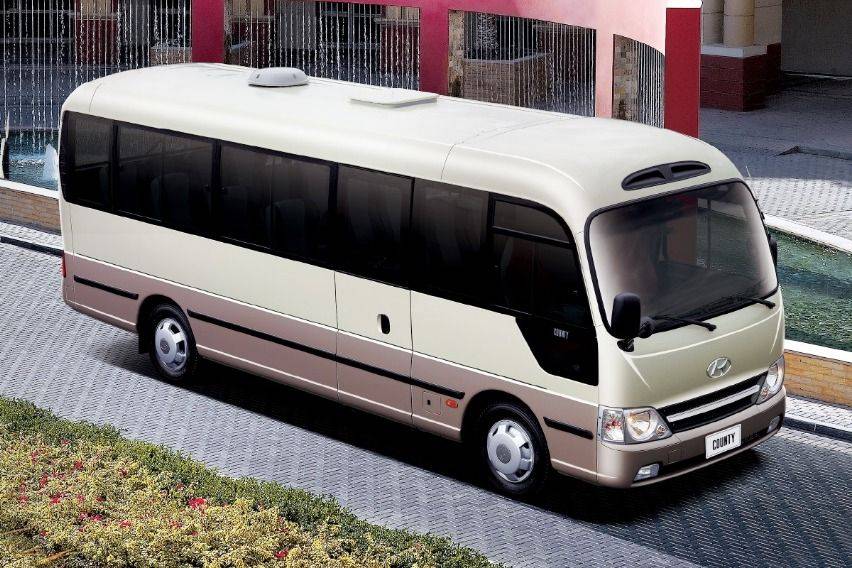 This is aside from the reassured stopping power (thanks to its Load-Sensing Proportioning Valve that adjusts brake pressure according to the weight distribution of passenger load.
Lastly, the Xcient dump truck and tractor (the six- and 10-wheeler kind) , which is enforced with a core Powertech engine (D6HA and D6CC for Xcient cargo trucks and Xcient 4x2 and 6x2 tractor heads) plus front and rear multi-leaf suspension system knows it can get downright dirty. This vehicle can be purchased with a P480,000 discount.
Photos from Hyundai Asia Resources Inc.
Also read:
Hyundai Alabang, Commonwealth hailed as brand's top Trucks and Buses dealerships
Hyundai Modern Jeepneys to boost new normal mobility support in Cavite