Hennessey Performance Beefs Up the 2020 C8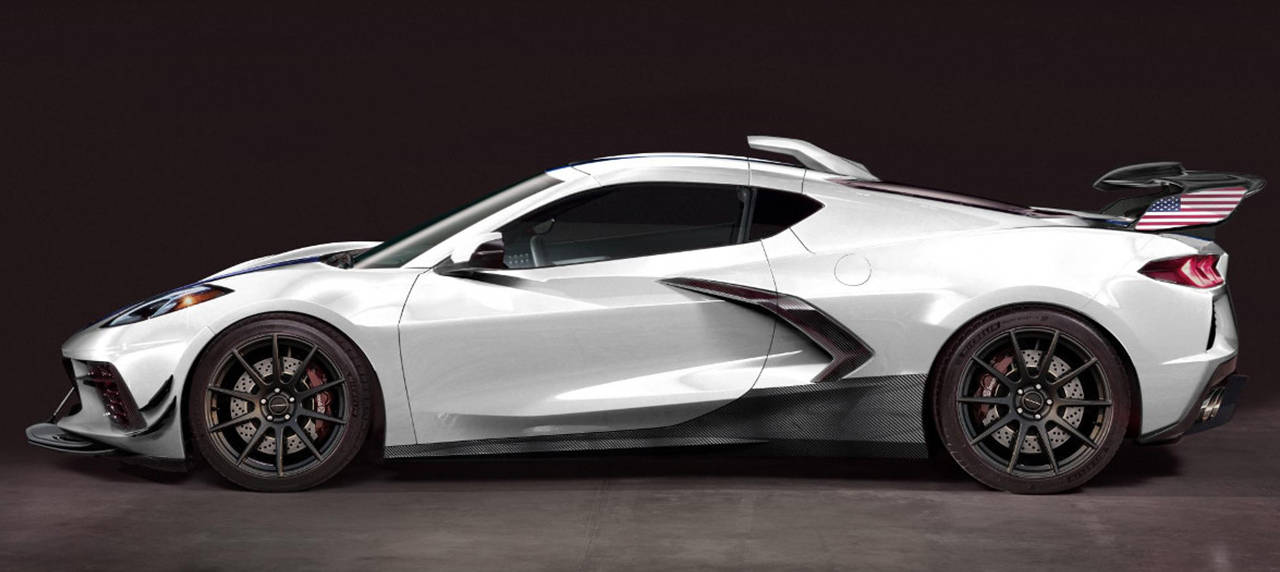 The Chevrolet Corvette C8 is, by all means, an extraordinary vehicle. For decades, the Corvette has stuck to a formula. Front engine? Check. Rear wheel drive? Check. Fiberglass bodywork? Check. All the Corvettes from the Blue Flame in 1953 all the way up to the 2019 Corvette ZR1 have followed this sacred formula that had seemingly been set in stone.
The release of the 2020 Chevy C8 Corvette has surprised car enthusiasts everywhere. Chevrolet has, for the first time ever, placed the V8 engine in the middle of the car. Somewhere in Texas, Hennessey Performance wasn't impressed. They wanted more. And "more" meant a massive upgrade. A 1,200 horsepower twin turbo upgrade for the C8. To be fair, the standard C8 isn't lacking at all in the performance department. A naturally-aspirated V8 that puts out 495 hp and 630 Nm of torque isn't at all what you'd call unimpressive. But Hennessey Performance is famous for going all out on their upgrades, and all out is what they did to the C8.
Aside from the massive power boost, Hennessey is also equipping the C8 with a carbon fiber bodykit (air dams, front splitters, gigantic rear wing, all the works), BREMBO brakes, and adjustable Penske dampers. If you want something between a "normal" C8 and a "terrifyingly fast" C8, Hennessey has also got you covered. A supercharger setup for the engine will get your 495 hp a 205 hp boost, totaling 700 hp.
"We expect the new C8 Corvette to be an excellent platform from which our clients can further personalize their cars, which obviously includes adding more power and performance," said company founder John Hennessey. "Over the past several months we have had hundreds of inquiries from C8 buyers wanting to know what we will be offering for the new Corvette." Hennessey Performance calls their upgraded C8 the HPE1200 Twin Turbo C8 Corvette. Pricing for the HPE1200 is still not final, although some speculation places the range between $5,000 and $35,000 plus. That price is to be added to the C8's base price of $60,000. After options and the Hennessey upgrade, prices could easily breach the $100,000 mark.