Hyundai, Kia Invest in Grab to Push for EV Programs in Southeast Asia
Hyundai and Kia invested in Grab to push for electric vehicle (EV) programs across Southeast Asia.

The Korean automakers are set to invest an additional USD250 million (around PHP13.2 billion) in Grab for the said program. The program plans to bring together stakeholders from the EV industry to collaborate and improve EV awareness in Southeast Asia. Hyundai, Kia, and Grab will kick start its EV program in Singapore in 2019. From there, the three companies plan to expand its project to other parts of Southeast Asia. However, the companies have yet to announce as to which Southeast Asian countries they plan to hold the said EV program.

This collaboration intends to focus on how EVs can maximize cost efficiencies for Grab's driver-partners. The program will also work with regional stakeholders including governments and infrastructure players on how EV can be improved. Lastly, the three companies will look into how EVs can be customized and optimized for mobility service platforms.

Hyundai and Grab first entered into a strategic partnership in January 2018. The partnership is intended to help Hyundai explore new opportunities in the sharing economy and enhance its capability to lead future mobility in one of the world's fastest-growing markets, Southeast Asia. Grab is said to be on track to raise over USD3 billion (around PHP158.2 billion) by the end of 2018. One of the reasons for this is that Grab's current financing round include Booking Holdings, Microsoft, Toyota, and global financial institutions such as OppenheimerFunds, Goldman Sachs Investment Partners, and Citi Ventures.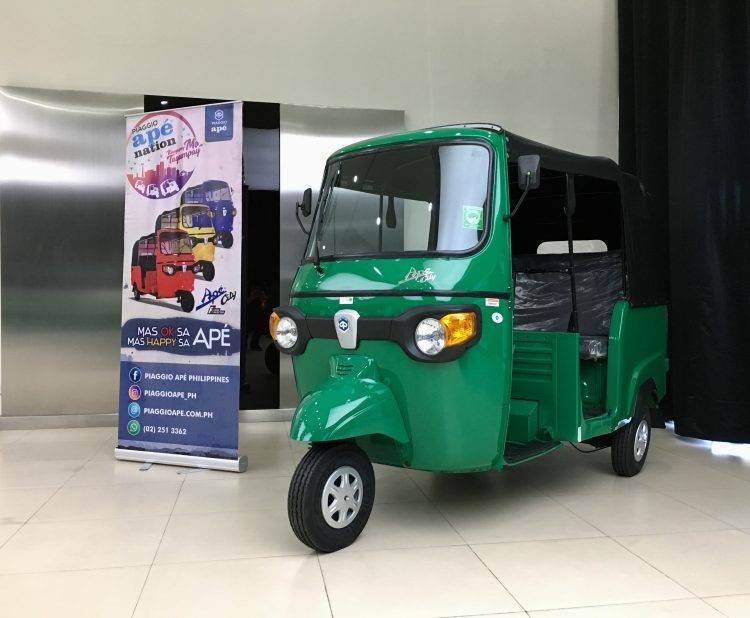 In the Philippines, Grab is looking to expand its GrabTrike Premium service. Grab teamed up with AutoItalia Philippines to help modernize one of the country's mode of public transport, the tricycle. GrabTrike Premium is already available in Binalonan in Pangasinan with 24 active Piaggio Ape GrabTrike Premium units.