Kia UK Builds One-Off Stinger GT420 Track Car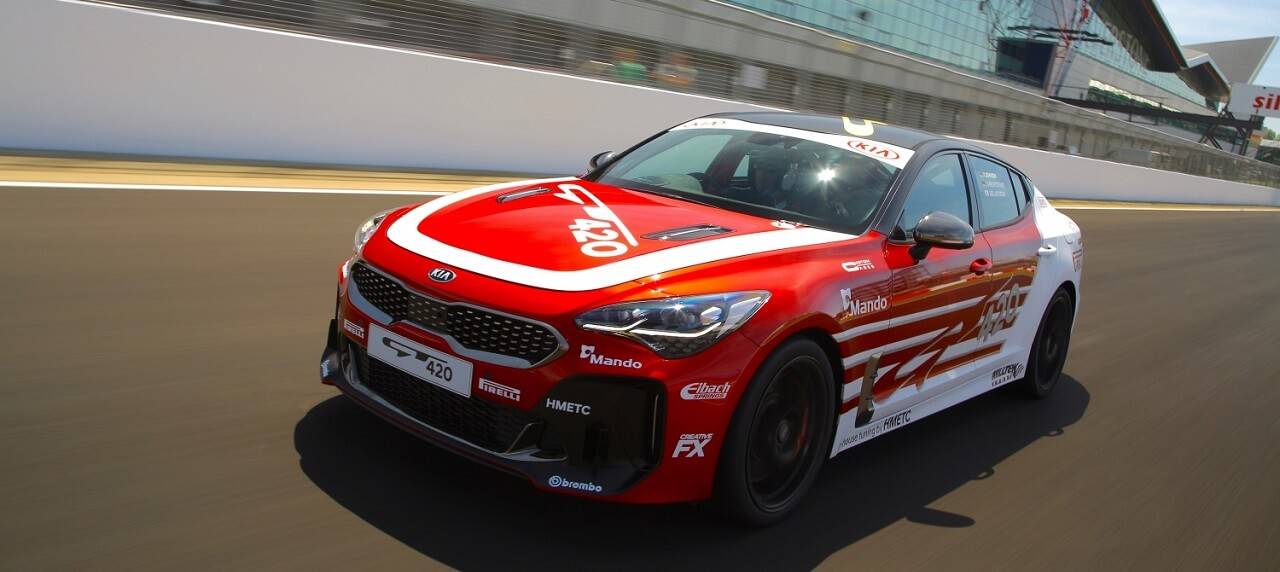 With 365 hp under the hood, the Kia Stinger GT is already an impressive sports car on its own. But as it appears, that much speed is not enough for some people, particularly those behind Kia Motors UK. And so the British branch of the South Korean car manufacturer set out to build a one-off track car that produces 420 hp and 560 Nm in the guise of the Stinger GT420.
Rather than build a car from the ground up, Kia UK used the first Stinger GT pre-production test car for the project. The car was scheduled to be crushed at the end of its testing and media duties, but as fate would have it, the car was saved from extinction and now enjoys new life as a faster, more gorgeous version of its former self.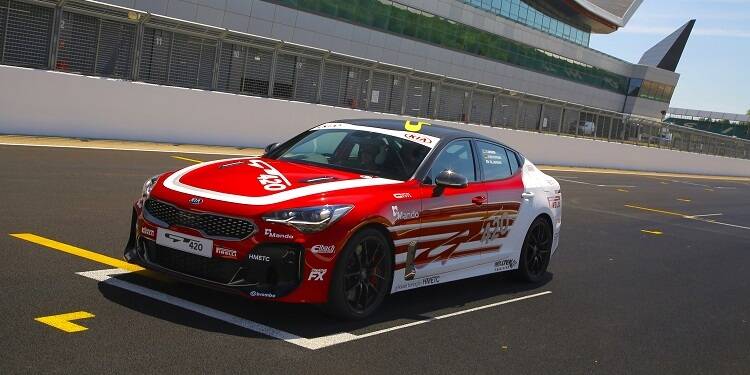 Sporting the same 3.3-liter V6 engine, the GT420 enjoys its massive power boost thanks to revisions done to the electronic control unit (ECU) along with the addition of a sport air filter, a lighter exhaust system minus the catalytic converter, and high-performance spark plugs. Tweaks to the transmission system were done via the addition of a more robust transmission cooler and tune-ups to the eight-speed's software, allowing for quicker and more seamless shifts.
Other performance enhancements include upgrading some of the stock parts including lower and stiffer springs, thicker anti-roll bars, six-piston brake calipers, and front brake cooling ducts. Kia also increased the camber angle and fitted a set of 19-inch Pirelli Trofeo R tires for better handling on the track.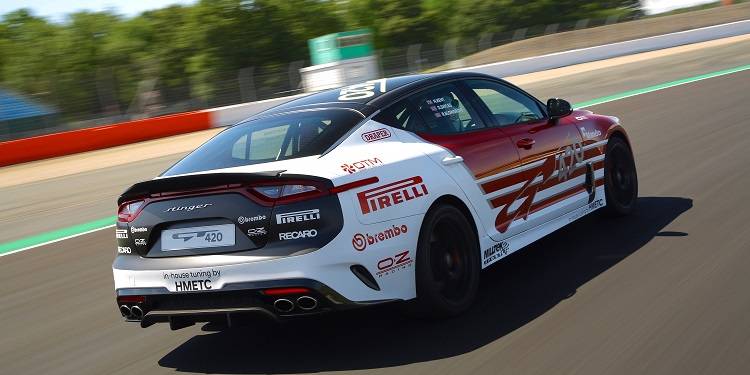 The car also lost a lot of weight with the removal of the sound system, carpeting, bumper supports, rear seats, etc. Even after the installation of a roll cage and extra chassis braces, the car manages to weigh 150 kgs lesser than stock.
As for cosmetic enhancements, the GT420 receives a front splitter, rear spoiler and diffuser, and a brash and stylish vinyl decal that wraps the car's entire body.
While the Kia Stinger GT420 pushes the model's capabilities, they are far from the car's actual limits, since they opted to skip over other well-known performance enhancements, such as turbochargers, for instance. So while the car is much faster this time around, there's still plenty of room for improvement, and more to look forward to from Kia's outstanding speedster.