New Names Round Up Winners of 2018 Subaru Palm Challenge: Philippine Face Off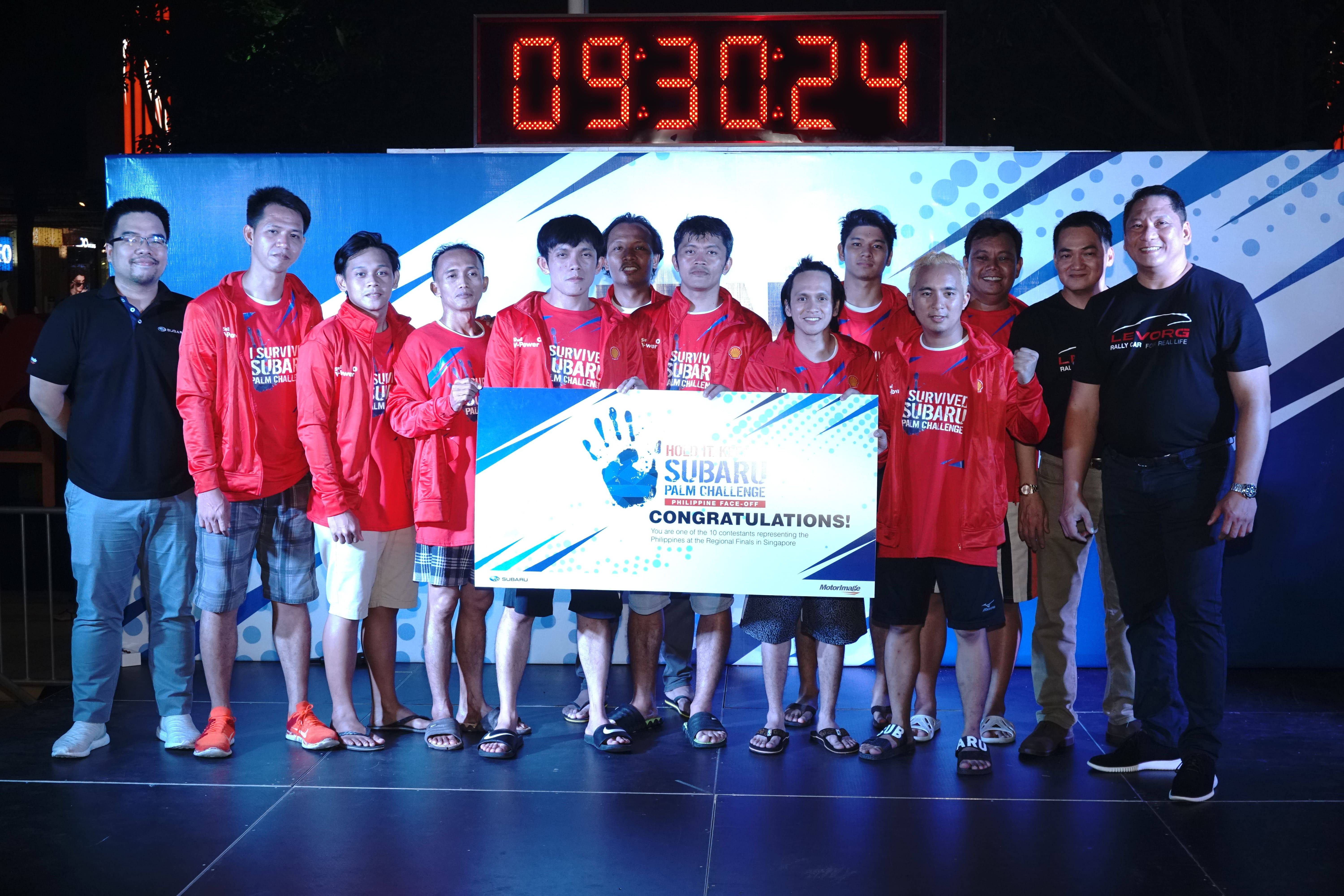 Motor Image Pilipinas, Inc., the exclusive distributor of Subaru vehicles in the Philippines, congratulates the individuals who successfully made it through the 2018 Subaru Palm Challenge: Philippine Face-Off last September 22 at 9th Avenue, Bonifacio High Street, Taguig City.

Out of almost one hundred aspirants, 10 strong competitors have emerged victorious and are now set to gear up to represent the Philippines in the Regional Finals in Singapore next month.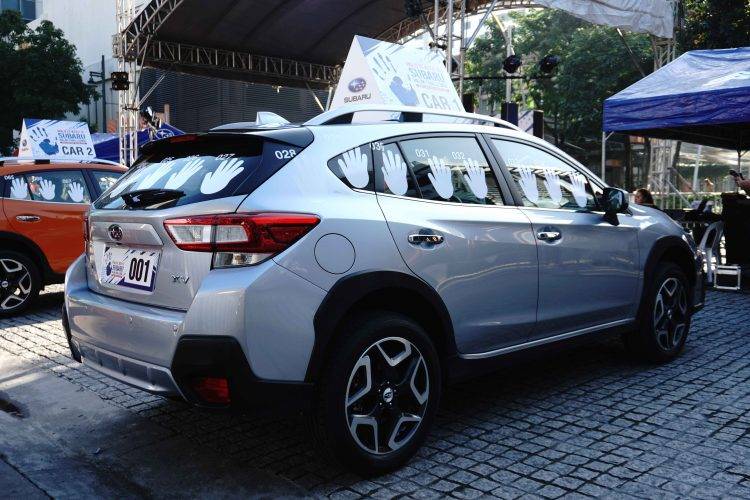 The aspirants flagged off at 9 AM ready to outlast each other in this test of will and endurance. The challenge was to keep their hands on one of the four Subaru XVs with EyeSight, with no protection against the heat of the sun, or the discomfort of rain--whichever the day offered.

After more than nine exhausting hours, the final 10 contestants were finally known. However, each of them still hung on, vying to be the ultimate Filipino winner and the local leg's LAST MAN STANDING. This year, a contest newbie, Rey Balintucas, emerged the winner!

This 2018's challenge also brought about some interesting twists. Juan Furiscal and Jaspher Galaura, both part of last year's top ten, fell early in the competition. Rheden Pinoliad, last year's runner up and Alex Neblasca, 2016 Regional Palm Challenge strongman also didn't make it past through the local leg.

Veterans Carlo Talahib, who was also last year's PH team captain, and Filmark Bernante, last year's Regional Palm Challenge country winner, rejoins the 2018 team, but it was Rey Balintucas and Juntie Flores, last year's PH winner, who held on longest. Eventually, Flores' bid for back-to-back wins was spoiled by Balintucas, who outlasted Flores by merely 3 seconds.

The full names of the finalists with their records are:





2018 SUBARU PALM CHALLENGE: PHILIPPINE FACE OFF




LIST OF WINNERS




RANKING


NAME


TIME




1st


Rey Balintucas


09:30:24




2nd


Juntie Flores


09:27:29




3rd


Filmark Bernante


09:26:15




4th


Carlo Talahib


09:26:06




5th


John Kris Ilagan


09:25:39




6th


Alec Karol Ebuen


09:23:07




7th


Mark Albert Guballa


09:22:06




8th


Daniel Sabas


09:21:40




9th


Karl Joseph Sarenas


09:21:21




10th


Angel Lou Grospe


09:21:01




*Pending required documents to participate in Singapore Finals
The Philippine team is now complete and set to compete against other Asian countries in an even more difficult arena
from October 26 to 31, 2018
in Singapore
. Over the past years, the closest podium finish the Philippines reached was
third place in 2016
. Could a Filipino finally claim the crown at last and drive home his very own Subaru? Let's all show our support to
Subaru Team Philippines
this October!