Peugeot PH Provides Free Highway RFID to All Customers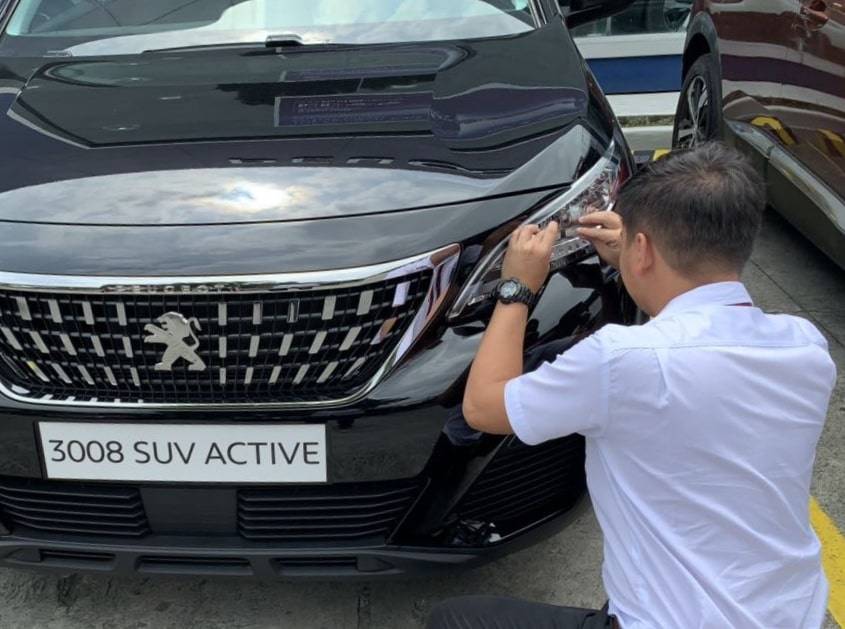 Peugeot Philippines, together with RFID providers AutoSweep (South Luzon Expressway [SLEX>) and EasyTrip (North Luzon Expressway [NLEX>) recently came together to launch a service that makes going on that relaxing road trip a given.

"We at Peugeot Philippines are very proud of the world class products that we offer. And so we asked ourselves, 'How do we enhance the Peugeot ownership experience? How can we make our customers feel even better?'' That's how we came up with the idea of partnering with both major thoroughfares in Luzon. We're glad to have great partners in both AutoSweep and EasyTrip," says Glen Dasig President of Peugeot Philippines.

Thanks to the new program, customers of Peugeot will have the Autosweep and Easytrip RFIDs conveniently installed in their units upon delivery. This will save them the trouble of having to go to an authorized station for installation. The RFIDs will have a preliminary load of PHP500 worth of credits for each RFID.

AutoSweep provides convenient cashless transactions for vehicles plying SLEX. The partnership is a welcome development for AutoSweep, whose goal is to help ease the congestion in Southern Manila and its nearby provinces.

"In removing the need to stop and pay in cash, we at AutoSweep are effectively making our highways more efficient and traffic-free," AutoSweep Head of RFID Operations, Grenalene 'Nelly' A. Argota says. "RFID is a cashless and electronic mode of payment hence no more scrambling for cash at the toll gates. It is faster than cash, lasting only 2-3 seconds at the tollgate. This is why we are proud to partner with Peugeot Philippines in their campaign," she adds.

Peugeot is also proud to partner with Easytrip Services Corporation, the exclusive electronic toll collection system provider that manages 400,000 customers in NLEX, Subic-Clark-Tarlac Expressway (SCTEX), and Cavite Expressway (CAVITEX).

"We are happy to be working with Peugeot on this project. Not only is it allowing us to reach more motorists, but it also strengthens our objective of delivering various solutions in the smart mobility service platform," says Easytrip's President and General Manager, Eugene S. Antonio.

"Convenience is one of the benefits that Peugeot wants to give customers. This is something they have in common with Easytrip," adds Jay Calma head of Accounts for Easytrip. "We want to provide the motoring public as much convenience as possible and improve their experience in the vehicle, in driving and the over-all travel. This partnership is one of the ways to extend the benefit to the customers. A Peugeot customer right after he gets his car, already has the Easytrip RFID sticker on his vehicle, with PHP500 load activated and he can just drive to the Expressway from the dealership with no hassle at all."

Peugeot Philippines is the first car company to include RFIDs to both North and South Luzon as part of the vehicle package. The project is one of many customer centric initiatives that the company will be launching this year.

"It's all about our customers. Any vehicle will take one from point A to point B in relative comfort. Only a car company truly devoted to customer satisfaction will go out of its way to offer services that go beyond what a vehicle alone can offer," ends Dasig.

For more information on Peugeot's latest offers and range of products, customers may contact info@peugeot.ph.