Round-the-Clock Convenience For Peugeot PH Customers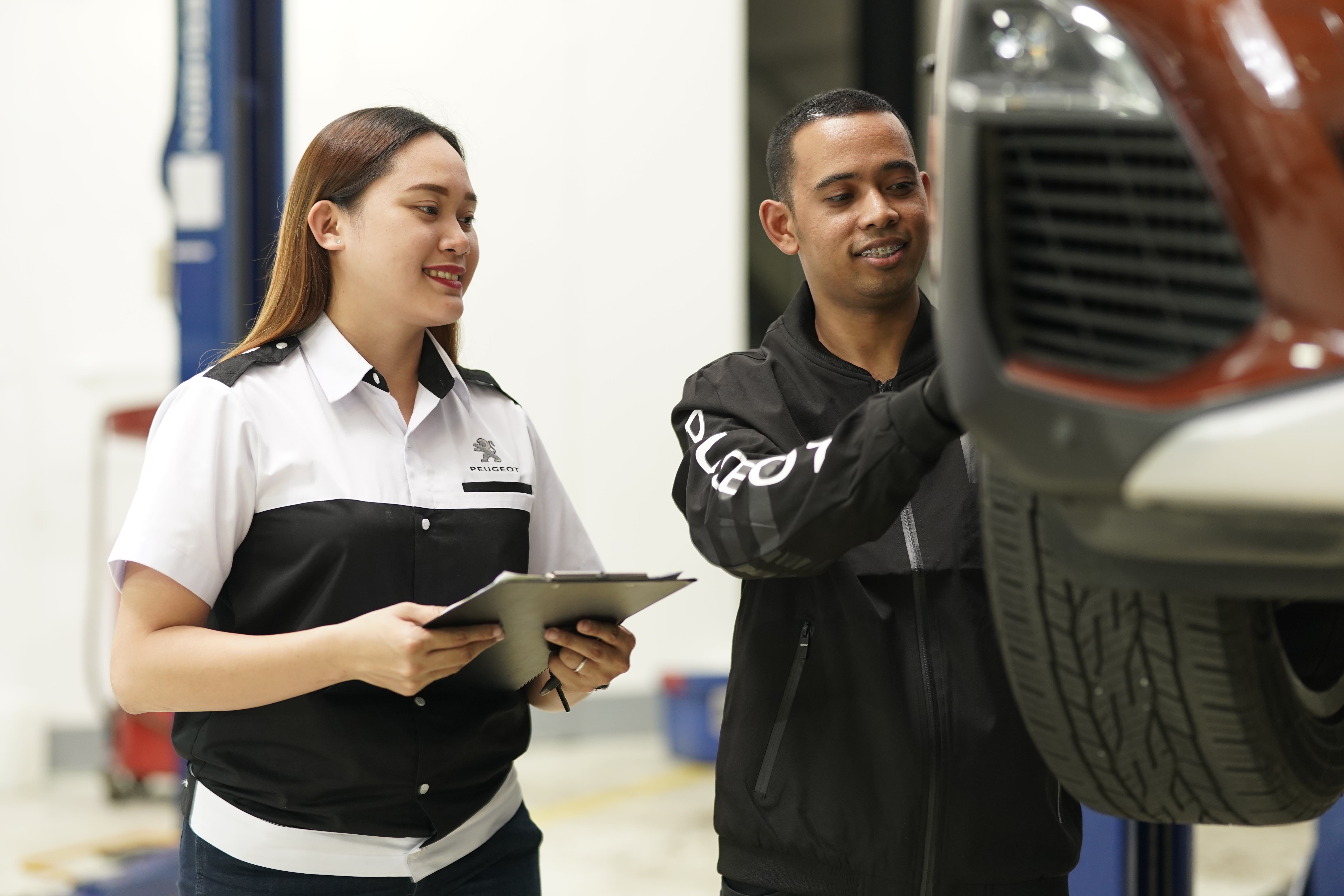 Having a 24-hour hotline number is nothing new to car owners. There is almost nothing that compares to the convenience of knowing that you can call for help at any time. Almost. Peugeot Philippines understands this and is taking convenience to the next level by making its services available to customers 24/7. "With the worsening traffic situation, we understand how time is now a precious commodity," Peugeot Philippines' Technical and Warranty Manager Fritz Villanueva said. "With this value added service, we are hoping to provide assurance to our customers knowing that they can have their vehicles serviced at any time on any day. Making our service facilities available is one of many confidence building efforts of Peugeot."
Round-the-Clock Satisfaction
The 24/7 Service Center at Peugeot Pasig is the country's first-ever in-house service facility with 24/7 operations. Providing expert care and professional assistance to its customers, the Peugeot Pasig Service Center offers critical services such as 24/7 towing and assistance, overall vehicle maintenance and repair, preventive maintenance service (PMS), electrical system check-up and repair, drivetrain and suspension check-up and repair, computer diagnosis, parts replacement, aircon check-up and repair, mechanical system check-up and repair, and on-site diagnosis. "With our 24/7 service program, not only can Peugeot customers have their cars serviced at their own convenience, but they are also assured of faster turnaround times because work is done round the clock," said Villanueva.
At Home with Peugeot
Peugeot is launching its 24/7 Service Center as part of its ongoing campaign to promote worry-free ownership to the next level. Aside from round-the-clock service, customers can expect excellent service through the brand's expert and certified technicians, additional peace of mind through an extended warranty program for all brand new vehicles, and continuous parts availability across all service centers nationwide. "Our aim is to make the customer feel at home with Peugeot, knowing that they have access to all our services anytime and anywhere," Villanueva said. Customers can contact the Peugeot Pasig 24/7 Service Center through its hotline at (02) 514-5635. Peugeot Pasig is located at E. Rodriguez Jr Ave. corner C. Caparas St., Pasig City. For information about Peugeot's services, customers may also contact info@peugeot.ph or visit Facebook.com/PeugeotPhilippines.
Read All
Featured Articles