The Lister Knobbly Roadster Concept Is Here to Make You Drool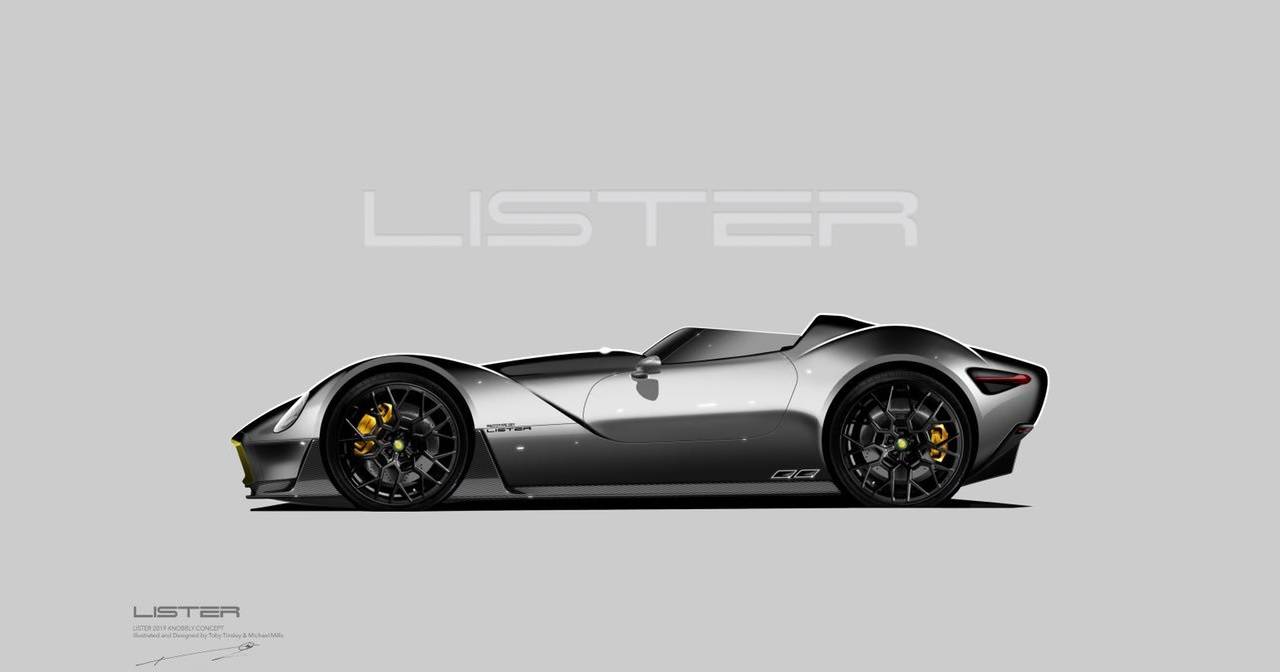 British boutique car maker Lister left a lot of car enthusiasts foaming at the mouth when it unveiled a sneak peek at its new Knobbly roadster project, courtesy of company co-owner and CEO Lawrence Whittaker.
Whittaker posted an image of the car on Twitter, captioning it with "the new Lister Knobbly concept we've been working on." No other piece of information has been released in connection with the car, but the side-profile image shows an open-topped silver beauty that is guaranteed to induce a lot of heavy breathing and excited gasps.
Does the engine sit at front or in the middle? Is it a front or rear-wheel drive? And are those side exhausts beside the rear wheel? For now, everything is speculation, but even if the image is the only thing to go buy, this is one car that deserves to be eagerly anticipated.