This is the 1000th VW Grand California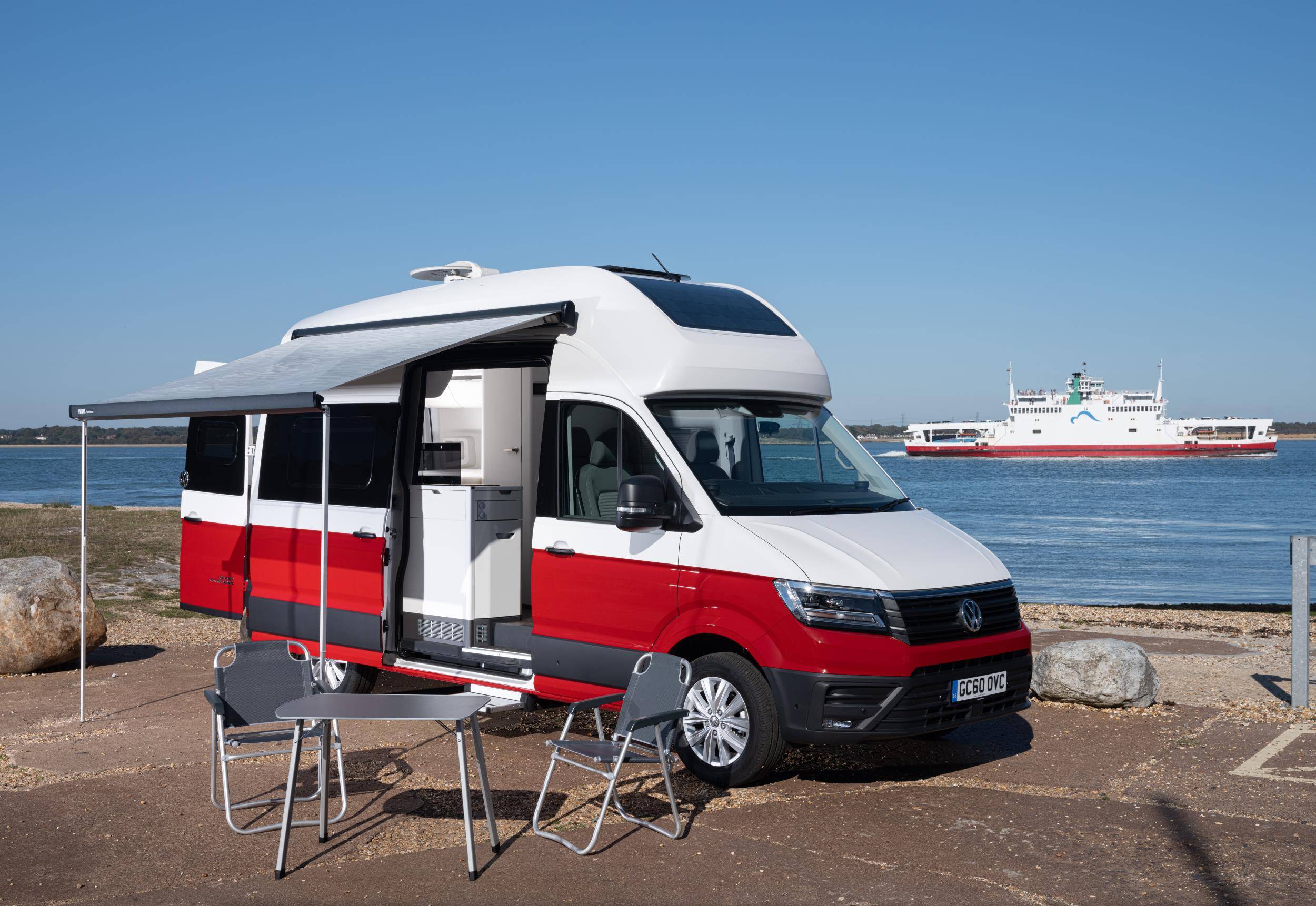 German auto brand, Volkswagen has released its 1000th Commercial Vehicles' Crafter-based motorhome, the Grand California, off the production line in Września (Poland).

The said unit, delivered to a customer in Germany, opted for a Grand California 600 in two-tone 'Candy White / Cherry Red'. 

The landmark unit has an additional bunk bed, panoramic skylight and above the half dinette.

The 1000th Grand California also has Discover Media radio/navigation system and a solar panel on the front part of the roof.



The camper is powered by the standard 175 horsepower turbo diesel (TDI) engine, mated to the standard 8-speed automatic transmission.

"Making a campervan like the Grand California is a special challenge. That's because all sorts of different people set out with these vehicles on life's varied adventures, big and small. Everything about the vehicle has to be exactly right for that – and that's what we ensure in Września. I see reaching the first 1,000 of this new line as very promising for the future of this automotive globetrotter," Christiane Engel, Site Director in Września said.

The Grand California has a dedicated assembly line in the custom bodywork section of the plant.

The linear production operation encompasses roof assembly, bodywork modification and final assembly. The vehicles also get tested in a sprinkler booth to ensure that they are watertight and are then finally put through an extensive quality control procedure.




The camper is available as the Grand California 600 (6.0 metres long, sideways bed at the rear) and Grand California 680 (6.8 metres long, lengthways bed at the rear).

In addition to a fully equipped kitchen, it features a wetroom (toilet, shower and wash basin), practical details such as an outside light above the sliding door, a connection for an outside shower (including hose and shower head), an electrically powered step that extends out of the sliding door, mosquito nets in the sliding door and the prop-open camper windows, blackout roller blinds, up to six USB interfaces, four 230V plug sockets and Cross Wind Assist.




Also fitted as standard: a digital operating panel in the living space, via which all key campervan functions are centrally controlled. The information that the touchscreen display unit provides includes the drinking and waste water levels, the additional battery's charge level and the Wi-Fi status.

Functions controlled via the screen include the heating and air conditioning, the infotainment system, interior lighting, the mode for the step and the Wi-Fi.

The Grand California vehicles produced in Poland are sold all over Europe.

The biggest markets are Austria, Belgium, France, Germany, Ireland, Italy, Netherlands, Poland, Sweden, Switzerland, Spain and the UK.