Volkswagen Group to develop own battery cells in center of excellence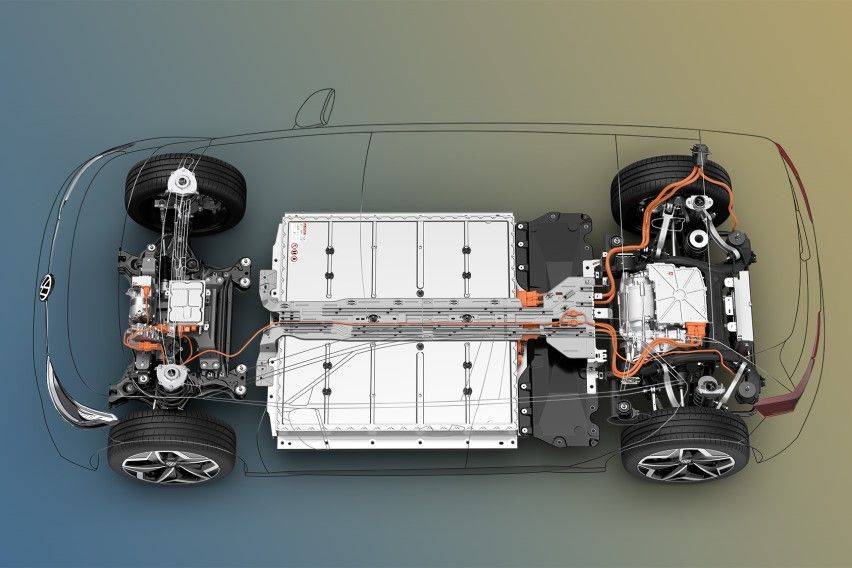 Volkswagen Group Components has opened a center of excellence (COE), comprised of laboratories for battery cell research and development, in Salzgitter, Germany. The company plans to develop and produce its own battery cells for EVs across the VW Group.
From 2025 onwards, the Volkswagen unified cell is scheduled to roll off the production line in Salzgitter. In the future, around 250 experts will conduct research in the areas of cell development, analytics and testing in a total of four laboratories. Volkswagen is investing around €70 million in the facilities.
The COE lab will be responsible for VW Group-wide materials testing, release testing, quality assurance, and series monitoring of cells for EV batteries. Of the approximately 500 employees at COE, around 160 are currently involved in cell development. By the end of 2022, the number is expected to grow to more than 1,000 employees, including around 250 experts.
The new laboratories will enable cell testing programs with up to 200 different methods and the development of new formulations, on an initial area of 2,500 square meters.
Cutting-edge technologies are used here to put the cells through their paces. For example, Salzgitter has one of the world's few scanning electron microscopes for detecting lithium. Other equipment includes an automated test field to test cells for performance and signs of aging during rapid charging. The test includes cells that can be charged from five to 80 percent battery power within 12 minutes.
To ensure intelligent and efficient connection of production-, analysis- and test data-, the laboratories are split into four areas.
In the cell development lab, new materials are evaluated for their suitability, and chemical formulations. The results here are then sent directly to the pilot line next door for small-scale production.
In the analytics lab, researchers disassemble components and raw materials of the cells and perform analyses as well as quality assurance.
In the environmental and safety laboratory, cells are subjected to endurance tests, and then to electrical, thermal or mechanical stresses, for example. New test methods are also researched here.
In the electrical test field, laboratory and series cells of all formats and power classes are measured electrically and tested for performance, aging phenomena and long-term robustness.
"One of the most important future technologies for the Volkswagen Group is being driven forward here. Everything that is done at the Center of Excellence Battery Cell serves to provide customers of all group brands with e-vehicles with the greatest possible range, charging performance, sustainability and safety," VW Group Head of Battery Cell and Systems Frank Blome said.
Photos from Volkswagen
Also read:
Volkswagen launches 3rd EV in China with ID.3
VW Group pushes electric and autonomous vehicle dev't with New Auto strategy
Volkswagen Car Articles From Zigwheels
News
Article Feature
Road Test