Volkswagen Opens 9th Dealership in PH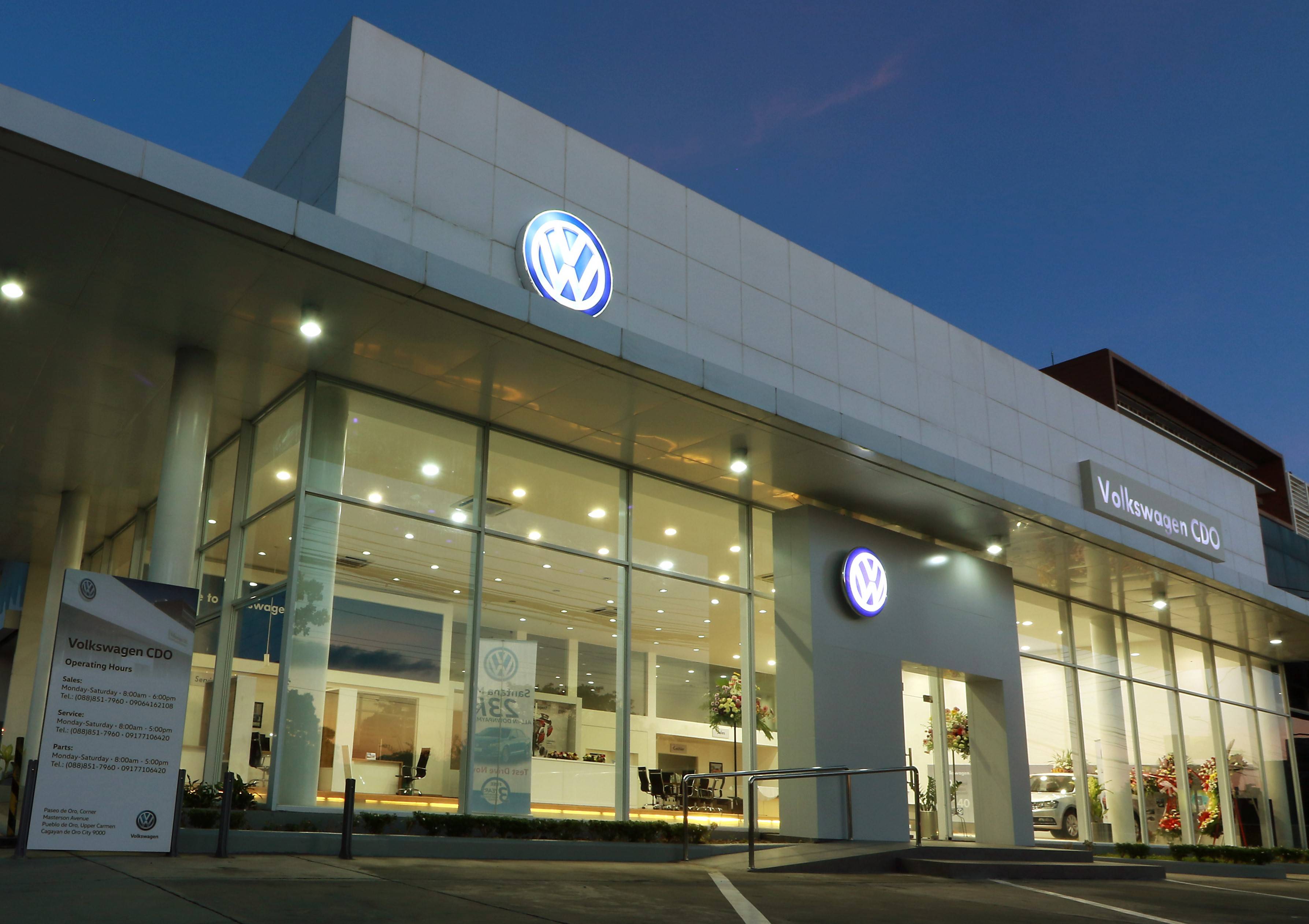 German auto brand Volkswagen has expanded it footprint in the Philippines after inaugurating its ninth dealership in the country. Through its local distributor Volkswagen Philippines--in partnership with Greencars Mindanao Corporation (GMC)--the carmaker opened the latest dealership in Cagayan de Oro City, Misamis Oriental. Situated along Pueblo Business Park at the corner of Mastersons Avenue and Paseo de Oro in Upper Carmen, Volkswagen Cagayan de Oro is the first dealership in the Mindanao region since Volkswagen started operations in 2013. The latest dealership for Volkswagen is eyed to cater to the mobile markets of not just Cagayan de Oro but also the rest of northern Mindanao, including Misamis Occidental, Bukidnon, and Lanao del Norte.
Volkswagen President President Felipe Estrella noted that Cagayan de Oro is the country's 10th most populous city and Region 10's economic hub. "Establishing our ninth Volkswagen dealer in the country, at the center of the logistics and business hub of northern Mindanao, was a very easy decision to make," said Estrella. "In collaboration with GMC, we are now exactly where we want to be in the region. The residents and enterprises of northern Mindanao will now have more access to the German technology, build quality, and driving experience of Volkswagen automobiles and the accompanying Volkswagen aftersales services and support."
GMC Chairman of the Board Antonio De La Fuente revealed in his opening remarks that the occasion marked Volkswagen's return to Cagayan de Oro after a 40-year absence. "It is with pride that we reintroduce Volkswagen to the community. We are happily re-opening the first Volkswagen dealership in Mindanao. Thank you Volkswagen Philippines for your support in making this wonderful comeback happen," he said. GMC, incorporated in 2005, has been engaged in the sale of new and used vehicles, parts, tires, batteries and accessories, preventive maintenance service, and body and paint works, and maintains an extensive industry network in Cagayan de Oro City, Lanao del Norte, Misamis Occidental, and Zamboanga City. In May 2019, GMC was appointed as the official Volkswagen dealer for northern Mindanao. The Volkswagen CDO dealership operates under GMC's Cartactics Specialists Inc (CSI). "Volkswagen CDO has professionally trained personnel to assist you with the latest tools and diagnostic equipment for your car servicing requirements," De La Fuente further said. Estrella added, "The new Volkswagen CDO offers a greater opportunity for our customers to discover or create their own wonderful motoring lifestyle stories in their very own Santana, Santana GTS, Lavida, and Lamando, and each of these stories will then add to the heritage and affinity of the Volkswagen brand with us Filipinos. Each of these models I mentioned carry the renowned Volkswagen DNA of German automotive technologythe same quality we Filipinos have associated with Volkswagen for generations. With Volkswagen CDO back in full swing, our entire product lineup and dealership services are so much more accessible."