Volkswagen PH's upgraded "Steps to Safety" campaign kicks off at Robinsons Magnolia
Volkswagen Philippines, the exclusive distributor of Volkswagen vehicles in the country, will introduce the upgraded version of its award-winning Child Safety Initiative (CSI) campaign this coming weekend at the atrium of Robinsons Magnolia in Quezon City on May 20.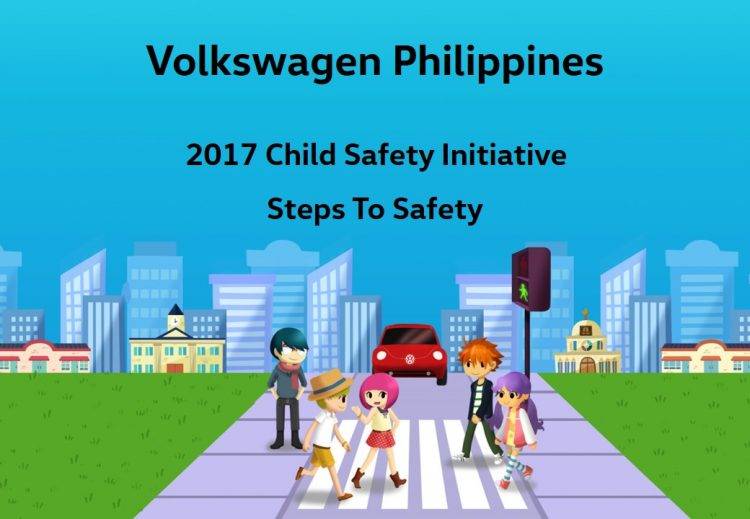 First showcased at the Manila International Auto Show in April 2015, the Child Safety Initiative campaign is a child road safety advocacy that increases awareness and imparts valuable lessons towards preparing children--and their parents--to become responsible adult road users. So far, the campaign has had a total of 7,917 children and 5,955 parents/guardians participating in 37 venues in Luzon and Visayas. For the upgraded version, which will be staged at the venue on May 20 and 21 from 11 a.m. to 7 p.m., the campaign will not just include the  Junior Driving Course, which features a miniature simulated roadway within a community, complete with road signages, stoplights, and Volkswagen push cars for kids four to eight years old, but the new Steps to Safety module for children nine to 12 years old. Designed for older children and those who've completed the Junior Driving Course, the Steps to Safety module focuses on pedestrian safety and starts with a 15-minute seminar conducted by executive officers of CSI partner Philippine Global Road Safety Partnership. The seminar includes practical guide for real-life and on-street scenarios such as instructions to walk "facing the traffic" and in "single file" whenever there are no pedestrian sidewalks, among others. The practical application of the module is then conducted via a virtual reality (VR) game app developed exclusively for Volkswagen Philippines by award-winning game developer Haraya and played on Samsung Gear VR and Samsung phones. The introduction of the Steps to Safety module and the VR game app entice older children to become part of the growing number of youngsters made more aware and responsible road users, and is also an avenue for the thousands of Junior Driving Course graduates to "level up." Volkswagen Philippines' upgraded CSI campaign is in line with the German automaker's global CSI strategy geared towards upholding the two pillars of road safety: Preventing road mishaps through educating parents and kids about possible dangers on the roads, and; Promoting the passive safety inside Volkswagen vehicles by using child seats together with the factory-standard safety systems like airbags, active collision and the ISOFIX child seat system.