Volvo PH's Safe Roads Program Heads to La Salle Green Hills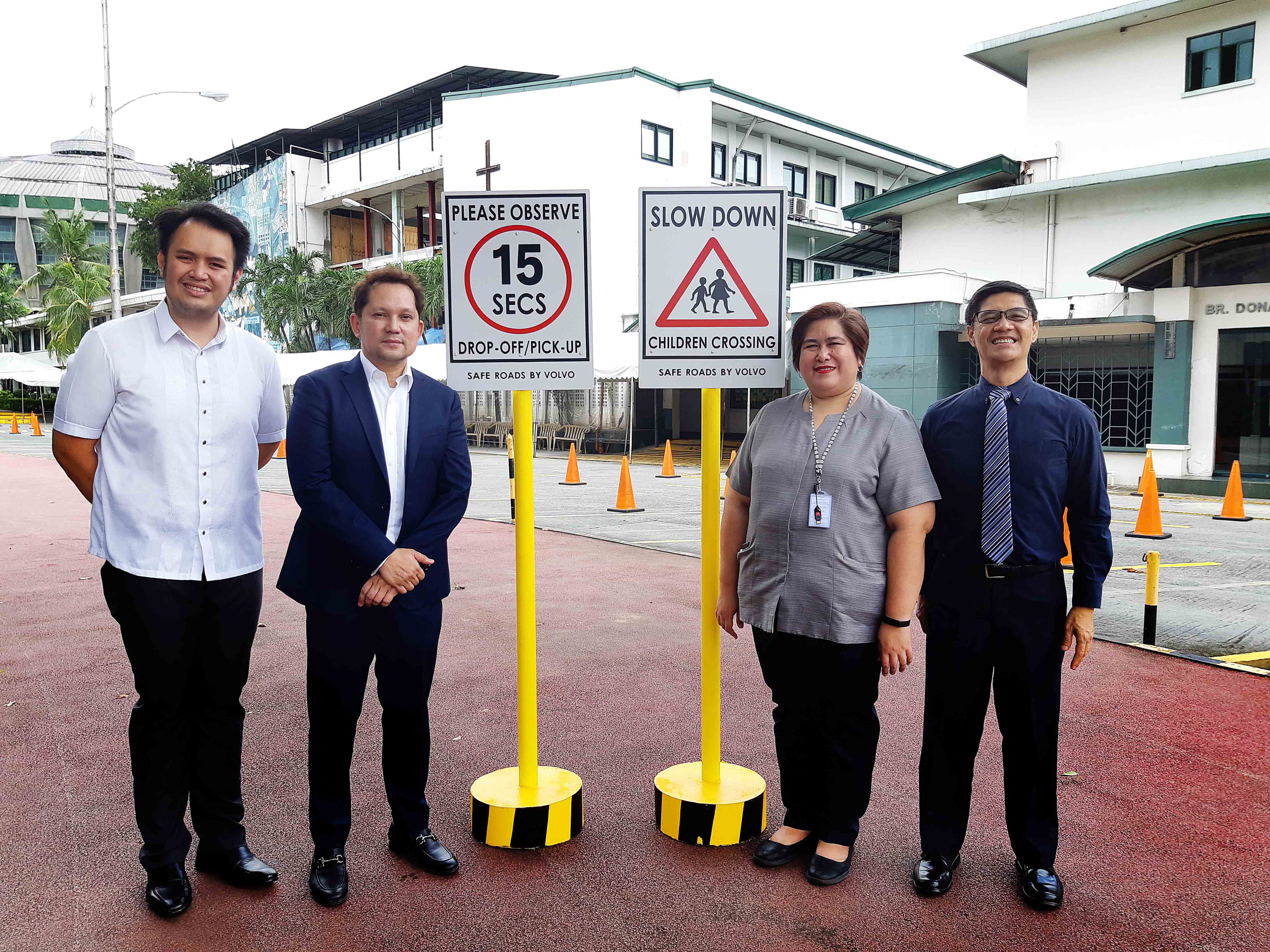 Volvo Philippines' mission to make roads safer makes its way to La Salle Green Hills. The Swedish automotive company, through its official authorized distributor Viking Cars, Incorporated, moves along with its Safe Roads Program. Launched recently, this program is the local effort to helping make roads safer in and around school premises. Introduced this August 2019 with MGC New Life Christian Academy as its first partner school, the Volvo Safe Roads Program aims to heighten road safety awareness through multiple road and traffic signages in key areas around the school. These visible reminders to be more careful on the road will hopefully curb traffic-related accidents. According to the World Health Organization (WHO), about 1.35 million people die each year because of road traffic crashes. Half of these deaths are among the most vulnerable road users consisting mostly of cyclists, pedestrians, and motorcyclists. Injuries from road crashes are also the leading cause of mortality for children and young adults between the ages of 5 to 29 years old. That is why in the Philippines, Volvo PH have continually gone through great lengths to spread information about road safety not only through regular updates to its clients. It has been at the forefront of information dissemination through countless road safety programs since it opened its doors in the country twenty-five years ago. From car safety demonstrations, child safety seminars, and even road safety signs and murals in leading malls and public spaces, Volvo PH has steadily reinforced its care for road users.
Volvo Vision 2020
Since its inception in 1927, Volvo has invented some of the world's most important breakthroughs in the car industry and road safety. There's the three-point safety belt, a Volvo invention that has saved over a million lives since. It didn't stop there. Volvo's thinking wheels keep on turning and churning out innovations that make life on the road safer, cleaner, more efficient, and more enjoyable. That is why Volvo's bold 'Vision 2020' was born. One of the most ambitious safety visions in the automotive industry, Vision 2020 aims that no one should be killed or seriously injured in a new Volvo by the year 2020. This is where the Safe Roads by Volvo program is rooted, to continue efforts in informing and educating the public about safety on the road. Volvo's way of thinking is summarized in one Swedish word, "Omtanke." It means "caring" and "consideration," but more importantly, "to think again." It drives the company forward to find new ways that encourage better behavior among pedestrians and motorists alike for safer roads and ultimately, saving lives.