2018 Geneva Motor Show: Aston Martin Valkyrie AMR Pro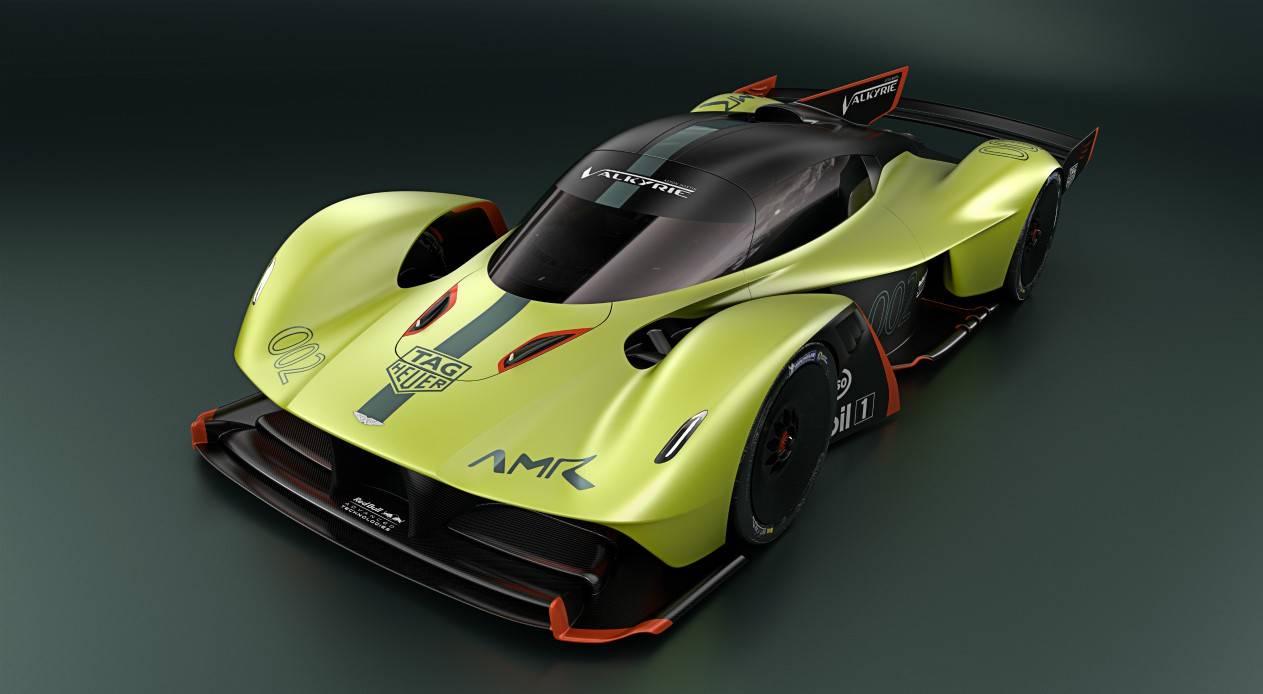 Aston Martin has introduced a new track-only version of its Valkyrie supercar at this year's Geneva International Motor Show. Dubbed the AMR Pro, the hybrid supercar bases itself on the world's most extreme road car and harnesses the expertise and aspirations of Adrian Newey (Chief Technical Officer of Aston Martin Red Bull Racing), Marek Reichman (Chief Creative Officer), and David King (Chief Special Operations Officer) to create a car with the performance capabilities of a current Le Mans LMP1 prototype or Formula One car.
Aston Martin launched the Valkyrie AMR Pro alongside the Red Bull Racing Formula 1 car at the event. Both cars were unveiled by Newey and Christian Horner, Team Principal of Aston Martin Red Bull Racing.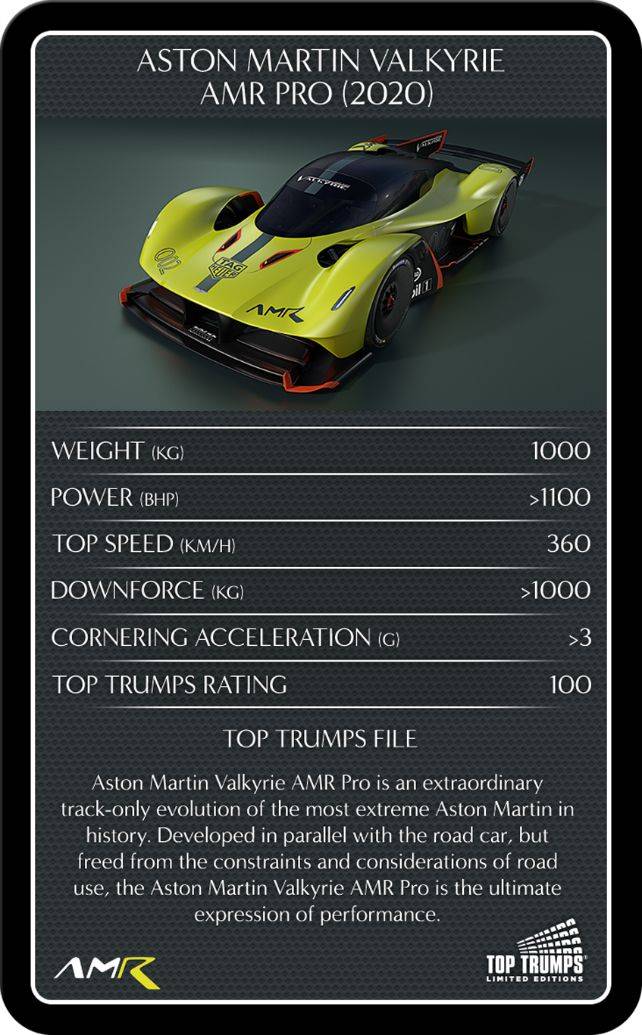 The 'base' Valkyrie, launched late last year, is a street-legal hypercar that uses a unique carbon fiber chassis. The car was also designed by Newey and Reichman, and features avant-garde aerodynamic specs never seen before.
Full technical details of the Valkyrie AMR Pro are yet to be revealed, but the British car maker did disclose certain pieces of info, such as its unprecedented track performance courtesy of its lightweight construction and high-downforce aerodynamics--a combination that will result in a car that weighs 1,000 kg, yet is capable of generating more than its own weight in downforce.
The AMR Pro manages these numbers because of upgrades that address both form and function, such as larger front and rear wings, wider use of carbon fiber, and the removal of amenities for a lighter load. Compared to the street-legal Valkyrie, the AMR Pro comes without heater/de-mister, infotainment system, glass windscreen and side windows (replaced by polycarbonate material), plush seating (replaced with molded racing seats), and steel suspension wishbones (now carbon fiber).
The exhaust system is also comparatively lightweight, possibly because of either the removal or reduction of street-required mechanisms such as the muffler and catalytic converter.

Speaking at the debut event, Horner said: "It is hugely rewarding to see the Valkyrie AMR Pro unveiled here in Geneva, another evolutionary step in the relationship between Red Bull Racing and Aston Martin. We set out together with an ambitious and pioneering road map to create something extraordinary in partnership, and the Valkyrie AMR Pro is yet another turn of that wheel."

Only 25 Aston Martin Valkyrie AMR Pros will be built. Deliveries are expected to commence in 2020. All cars are already sold.