ACCELERATE Strategy to fast-forward Volkswagen into a software-driven mobility provider
Volkswagen shows that it has its future planned ahead as it unveiled its ACCELERATE Strategy, a systematic move set to bring profound changes in the automotive industry. The German car manufacturer looks to usher in a new automotive age as the aforementioned strategy positions VW to become the most attractive brand for sustainable mobility.
"E-mobility was just the beginning: the real disruption has yet to come. With our strategy we will ACCELERATE towards the digital future," said Ralf Brandstätter, CEO of Volkswagen. "In the coming years, we will change Volkswagen as never before," he added. This makes the ACCELERATE Strategy a befitting followup to VW's biggest electric offensive, the TRANSFORM 2025+, launched back in 2016.
Volkswagen has developed a customer-centric digital ecosystem that aims to provide a series of over-the-air updates every 12 weeks, keeping vehicles up to date throughout its lifecycle. Not only will this system keep VW's future vehicles updated, but will also ensure they become better as new functions and features are rolled out.
The German car company sees a fully networked fleet of over 500,000 vehicles hitting the road in just two years' time—a move that will make vehicle and software integration as well as digital customer experience a core competency within the Volkswagen company. This is to be paired with software-based functions like charging and energy services that customers can reserve as needed, or through automated driving.
A relatively similar technology was a feature of VW's ID series, a family of all-electric battery-powered concept cars. On that note, Volkswagen aims to steadily optimize the Modular Electric Drive Toolkit (MEB) platform, from which the ID series was built on, to help accelerate its e-mobility expansion.
Vehicles from the ID series like the all-wheel-drive ID.4 GTX1 and the sporty ID.5 are said to launch in the first and second half of 2021 respectively. Volkswagen also has plans for an ID.6 X/Cross, a seven-seater electric SUV, to be launched in the latter part of 2021. Similarly, plans for an EV under VW's ID.3 model are set to come to fruition in 2025.
Vehicles offered by Volkswagen that run on combustion engines will also be integrated into the brand's move towards modernization with models like the Golf, Tiguan, Passat, Tayron and T-ROC, getting their updated iterations.
"We will still need combustion engines for a while, but they should be as efficient as possible, which is why the next generation of our core products – all of which are world models – will also be fitted with the latest generation of plug-in hybrid technology, with an electric range of up to 100 kilometers," said Brandstätter.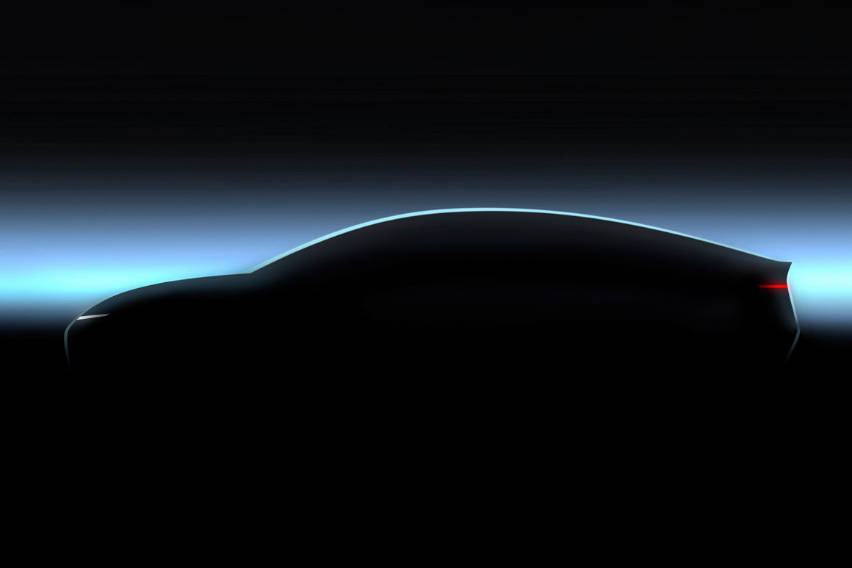 The company will also focus on making autonomous driving accessible to many. "This technology must not become the preserve of a select elite, which is why we are scaling it to make it available for many people," commented the CEO. With sales of around 6 million units per year, Volkswagen has the critical mass it needs to roll out autonomous vehicles.
With the recent announcement of Project Trinity, Volkswagen aims to bring together its plans for the future of autonomous vehicles. Project Trinity will pave the way for establishing a neural network across VW's fully networked vehicle fleet over which vehicles will continuously exchange data, including info on the traffic situation, obstacles or accidents.
Volkswagen's new strategy also looks to make the company resilient to market fluctuations. With ACCELERATE, VW aims to be more efficient in securing future investments. And while the German car company has earmarked around 16 billion euros for investments centered in e-mobility, hybridization, and digitalization, the new strategy aims to help VW achieve targeted operating margin of at least 6 percent in 2023.
"We are stepping up the pace. In the coming years, we will change Volkswagen as never before. Now, with ACCELERATE we will give the brand's digitalization a further push," said Brandstätter.
Photos from Volkswagen
Also Read:
Volkswagen's Project Trinity teases new sedan to launch in 2026
Volkswagen Names Its First Long-Range Electric Compact SUV ID.4
Read All
Featured Articles