Volkswagen Names Its First Long-Range Electric Compact SUV ID.4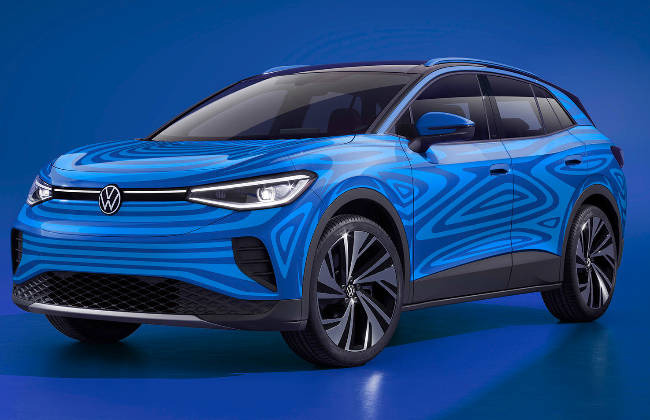 Volkswagen introduces its first fully electric SUV: the Volkswagen ID.4. Considered the first-ever vehicle to feature climate-neutral production and operation in the compact SUV category, it is based on Volkswagen Group's scalable, modular electric drive matrix (MEB). Not only does it offer compact dimensions, but it also gives a spacious interior, full connectivity, sporty appearance, and perceptive operation.
The ID.4 will be launched in Europe in 2020. Next to the ID.3, it will be Volkswagen's second vehicle to use the Group's modular electric drive architecture (MEB). The name ID.4 is the abbreviation for intelligent design, with visionary and identity technologies. It uses the number 4 to to identify it as a new model of the compact SUV segment. The ID.4's aerodynamically refined appearance showcases the MEB's radical architecture: a short front end and a long wheelbase, which gives extraordinary space in the interior. Drivers and passengers will enjoy sitting in ID.4's Open Space, which gives the interior a bright and inviting atmosphere. The ID.4's modular drive parts initially include a rear-wheel drive and later on, a powerful, electric all-wheel-drive option. To make the vehicle's center of gravity low and distributed well, Volkswagen has placed the high-voltage battery under the passenger cell. This extends its distance range for up to 500 kilometers (WLTP), depending on the drive train package. Its cockpit has been clearly structured, using almost 100% touch functions or intelligent natural voice control. Moreover, Volkswagen's first all-electric SUV features high levels of safety technologies and full connectivity. Volkswagen boasts that the ID.4 is the world's first-ever climate-neutral compact SUV. They carbon-neutral vehicle is produced at the Zwickau plant, and makes comprehensive charging possible with the use of renewable energies.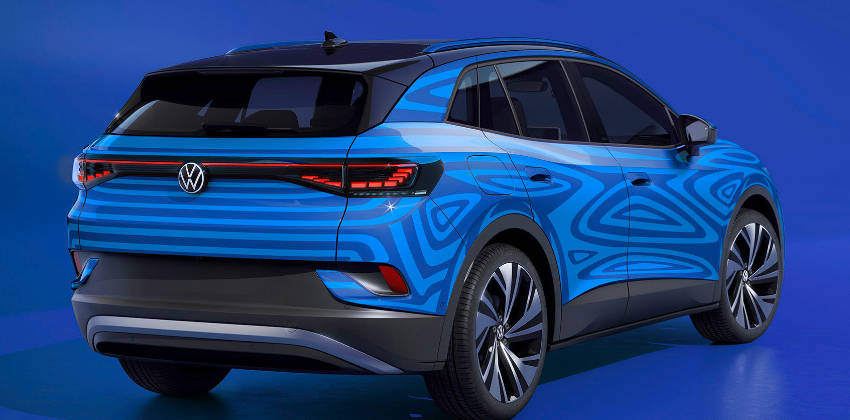 A product stamped with the "Climate Neutral" certification allows brands to declare that eliminating their carbon is an important act of doing business. They commit to cutting carbon immediately, drive additional funding to low carbon technologies, and send proof to policymakers that they are ready to go cut carbon emissions in their products. Achieving a lineup of electric vehicles has always been the German company's plan. In 2019, Volkswagen reached an important milestone by introducing the all-electric ID.3. It was produced in their electric vehicle plant in Zwickau and was the first EV lineup in their ID family. Over the next few years, the company wants to achieve global leadership in electric mobility, and has invested €33 billion (PHP 187 Trillion) across the Group by 2024, €11 billion (PHP 624 Billion) of which has been earmarked for the Volkswagen brand. The Volkswagen brand expects to make 1.5 million electric vehicles by 2025.
Also Read: