All-New 2020 Nissan Juke Is Out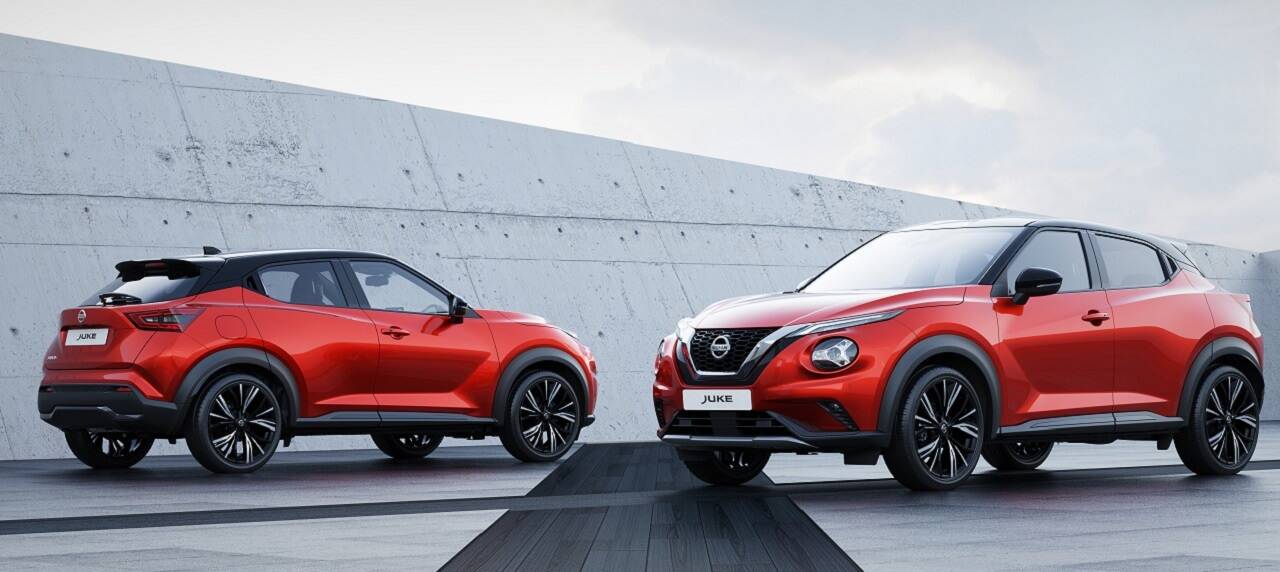 When the world first laid eyes on the Nissan Juke, it didn't know how to react. Some called it inspired, yet others weren't as conservative with their assessment. But whether they liked it or not, everyone agreed that the Juke was stand-out weird. Nissan manages to retain that quirkiness with the introduction of the crossover's second generation.
The 2020 Nissan Juke is immediately distinctive. As with the original Juke, you'll either love or hate it--there's no room for in-between. The vintage-ness of the oval lamps is offset by the modern sleekness of the slim daytime running lights that serve as brows. This time around, the running lights link to the grille and form one seamless facade, giving the small crossover a bit of symmetry up front.
At the back, the pillars take on a more tapered silhouette, which helps with interior cabin size, although it's just marginally larger than before. There's more headroom and legroom for backseat passengers. Cargo volume is also up by 20 percent. Nissan also made the latest Juke lighter by 23 kgs.
The newest Juke is powered by a 1.0-liter three-cylinder DIG-T gas engine that does 115 hp. Meanwhile, the old Juke could do 188 hp with its 1.6-liter engine. Why Nissan chose to downgrade its engine could be explained by Europe's emission standards, which only get stricter every year. The crossover is scheduled to make its worldwide debut this November in five European cities, its biggest market.
Transmission choices include a six-speed manual or seven-speed dual-clutch. Standard features include a driving mode selector (Eco, Standard, Sport), Nissan Intelligent Mobility, eight-speaker Bose Personal Plus sound system with UltraNearfield speakers, and a NissanConnect infotainment system that links to an eight-inch touchscreen display with Apple CarPlay and Android Auto capabilities.
As for safety tech, the new Nissan Juke's got automated emergency braking, blind-spot monitoring, lane-keeping assist, traffic-sign recognition, rear cross-traffic alert, and the Nissan ProPilot, a semi-autonomous driving system that lets the car maintain the correct speed and stay in lane with minimal driver input.