Indomitable Road Conqueror: The Mitsubishi Strada GLX V 4x2
It seems that Mitsubishi is thinking that the Strada—coined from the Italian word meaning "road"—is set to conquer all types of terrain.
Last year, Mitsubishi Motors Philippines Corporation (MMPC) introduced the 5th generation Strada after it was launched in Thailand the previous year. To find out the overall value of this new version of the popular pickup, we took the Mitsubishi Strada out for a quick spin.
Exterior-wise, the Mitsubishi Strada embodies the qualities of sturdiness, dependability, and comfort. Its front grille and bumper exude a more SUV-ish look as they have strong, flowing lines for superb aerodynamics, which then lead to increased fuel efficiency and less roars at high speeds. The headlamps are equipped with LED daytime running lights and High Intensity Discharge (HID) projector lamps to ensure optimal visibility during dark, rainy days and at night time, all while maintaining its sporty yet elegant look.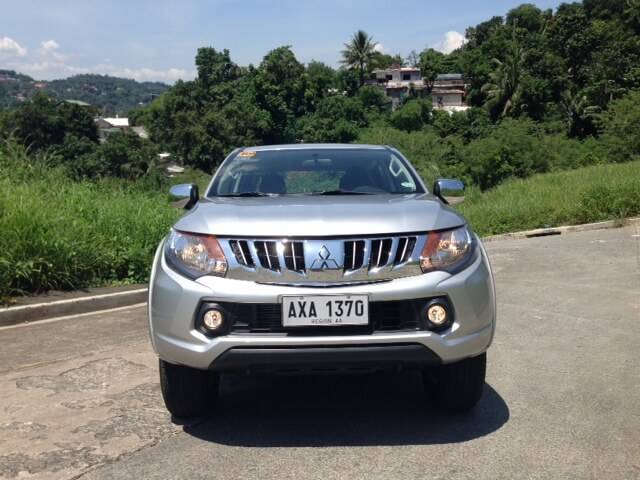 Power will not be an issue as the Strada is moved by a 2.5-liter 4 In-Line 16-Valve DOHC Turbocharged Variable Geometry Turbo (VGT) and Intercooled Common Rail Direct Injection Diesel engine, which is capable of delivering a maximum output of 178 horsepower at 4,000 rpm and 400 Nm of torque at 2,000 rpm.
Like most pro athletes, the Mitsubishi Strada is both powerful and light. Its curb weight of 1,835 kilograms means that the Strada can easily carry itself and its passengers, making it a pickup of choice for those who need a hardy vehicle for daily personal or commercial purposes.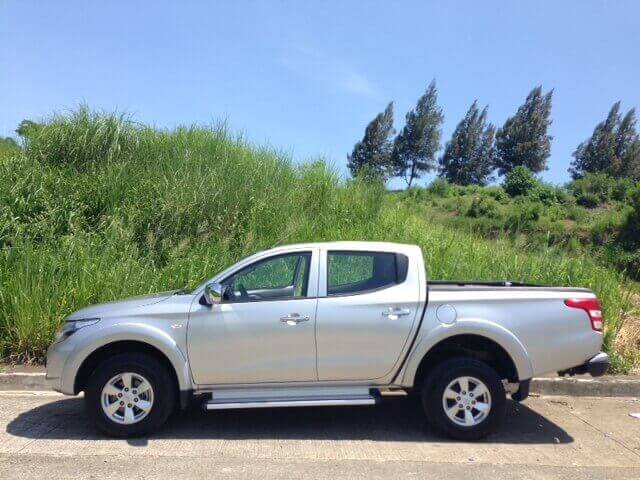 Aside from that, the Mitsubishi Strada has taken into consideration ample spacing and comfort for occupants as it now boasts a length of 5280 mm and a width of 1815 mm. To top it all, inside the Strada are longer seats, wider cushions, and supportive backrests for a more relaxing ride.
Essential information is also available in the Strada's touchscreen Multi-media system, which has dealer options such as GPS Navigation, Tire Pressure Monitoring, and Reverse camera display.
For its safety features, the Mitsubishi Strada GLX V 4x2 A/T is comprised of the same Reinforced Impact Safety Evolution (RISE) body—a feature only exclusive to Mitsubishi vehicles. The body construction is made up of reinforced beams and force-absorbing engine and drive components, thereby preventing the force of impact to enter the pickup's cabin during a collision.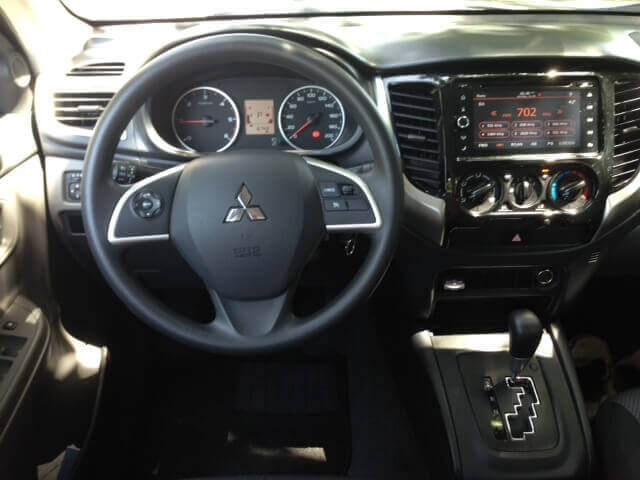 Furthermore, the Mitsubishi Strada has been installed with dual-stage front SRS Airbags and seat belt pre-tensioners to reduce the chances of occupants hitting the steering wheel or dashboard upon impact.
In the Philippine market, the Strada is available in nine colors: Quartz Brown Metallic, Impulse Blue Metallic, Earth Green Metallic, Rosita Red, Virgil Gray, Sterling Silver Metallic, Polar White, Savanna White and Pyrenese Black.
The Mitsubishi Strada 2.5-liter GLX V 4x2 A/T is priced at P1.158 million.