Aston Martin Brings the Curtain Down on the Vanquish S with a Final Edition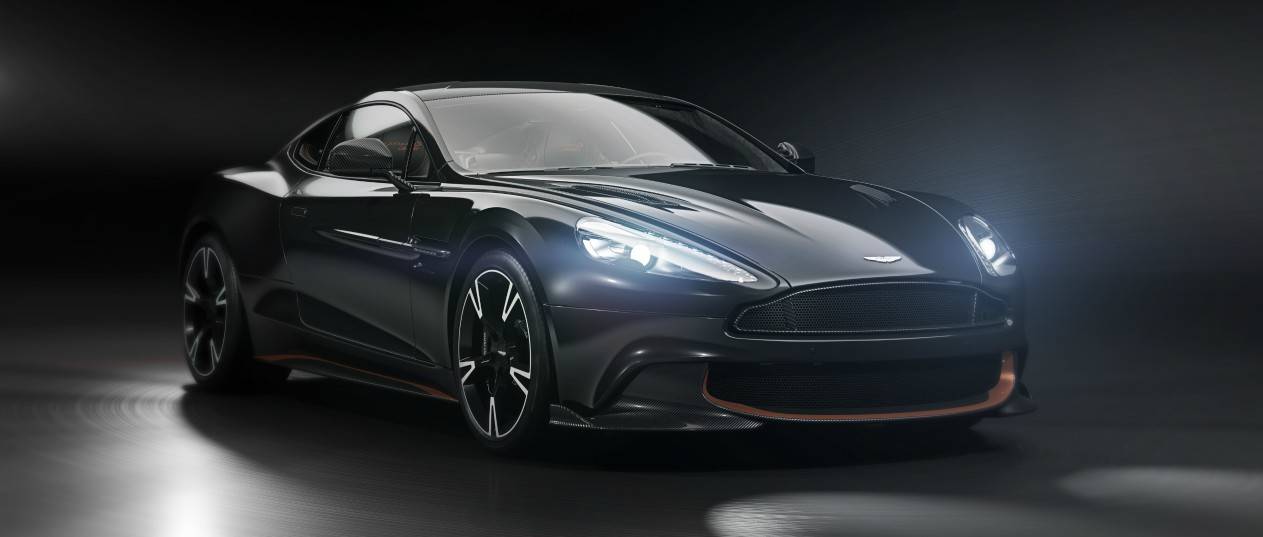 The very powerful and very expensive Aston Martin Vanquish S, Aston Martin's flagship Gran Turismo (GT), is now at the end of its production cycle. To celebrate the beloved sports car as it enters its final days, Aston Martin releases the Vanquish S Ultimate, a limited-edition variant that comes in coupe and convertible body styles.
Production of the Vanquish S Ultimate will be limited to 175 units, which will be available in three Designer themes. The first comes in Ultimate Black paint with Copper Bronze graphics on the front air intake, side sills and rear bumper diffuser. Carbon-fiber spruces up the front grille, bonnet louvers and side strakes. Additional black detailing comes to the exhaust tailpipes, brake calipers, wheels and window trims. As for what's inside the cabin, it's imbued with Obsidian Black leather mixed with Chestnut Tan accents and stitching.
The second Designer theme, inspired by technical sportswear, dons a Xenon Grey paint job contrasted by Cobalt Blue graphics. Similar to the Ultimate Black edition, this one also comes with carbon fiber and black highlights, save for the brake calipers, which are painted yellow. Interior upholstery consists of Phantom Grey leather paired with Spectral Blue stitching and Electron Yellow accents.
The third theme marries Bronze graphics to a White Gold paint job. The pair is then draped with glossy black and carbon fiber trim. Inside, you'll find Chestnut Tan leather seats and Obsidian Black trim--the opposite of what you'll find in the first design theme mentioned.
Don't fret if you don't like any of these themes though, because buyers of the Vanquish S Ultimate limited edition are free to choose any color and trim they want.
Marek Reichman, Aston Martin Chief Creative Officer, said: "With the Ultimate Edition we have accentuated the Vanquish S's unique blend of tradition, technology and craftsmanship with a selection of three bold exterior paint schemes and hugely appealing interior packages that make creative use of exciting materials. Our design team has created three unique themes which unite an exterior and interior package, but we have been careful to ensure each exterior color and interior theme work well together to offer our customers maximum choice."
The Vanquish S Ultimate retains the 6.0-liter V12 engine used in the regular Vanquish S. The engine delivers 580 hp and 630 Nm of torque. With the eight-speed Touchtronic automatic transmission, the coupe can accelerate from 0 to 100 kph in 3.5 seconds and reach a top speed of 323 kph, according to the British brand's representatives.
The Aston Martin Vanquish S Ultimate Coupe will fetch £211,995 (P14.24 million) in the UK. As for the Aston Martin Vanquish S Ultimate Volante, its price will start at £223,995 (P15.04 million). Initial orders are scheduled for delivery during the first quarter of 2018.