Aston Martin Vantage G4 enters 2021 US GT World Challenge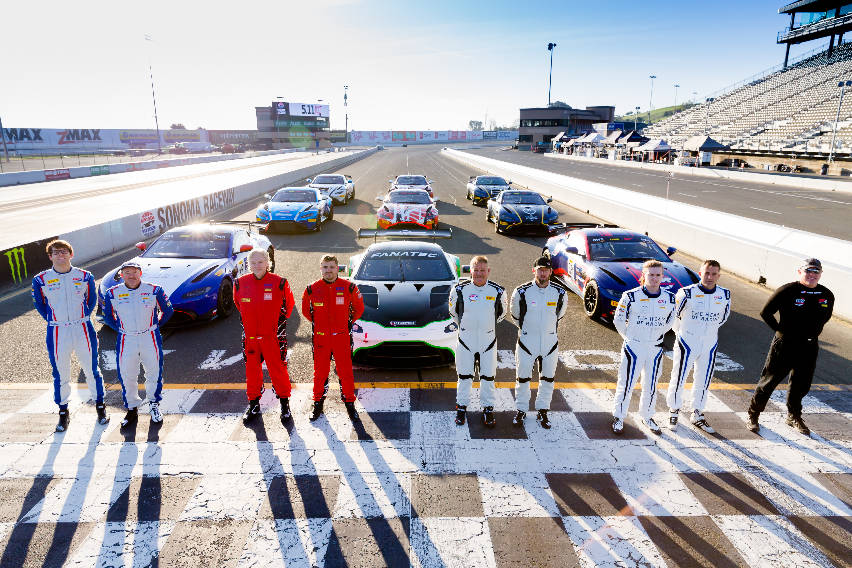 Last weekend (6-7 March) saw a record-breaking number of Aston Martin Vantage G4s entering the competition at the Fanatec GT World Challenge America. This marks the largest representation of Vantage GT race cars for a series in the United States.
The Fanatec GT World Challenge America kicks off a seven-round series starting with the Sonoma Raceway event that happened last weekend. It will continue and take place in some of the principal race tracks in North America including CoTA, Mosport (CA), Virginia International Raceway (VIR), Road America, and Watkins Glen, concluding at the Indianapolis Motor Speedway event on 15-17 October.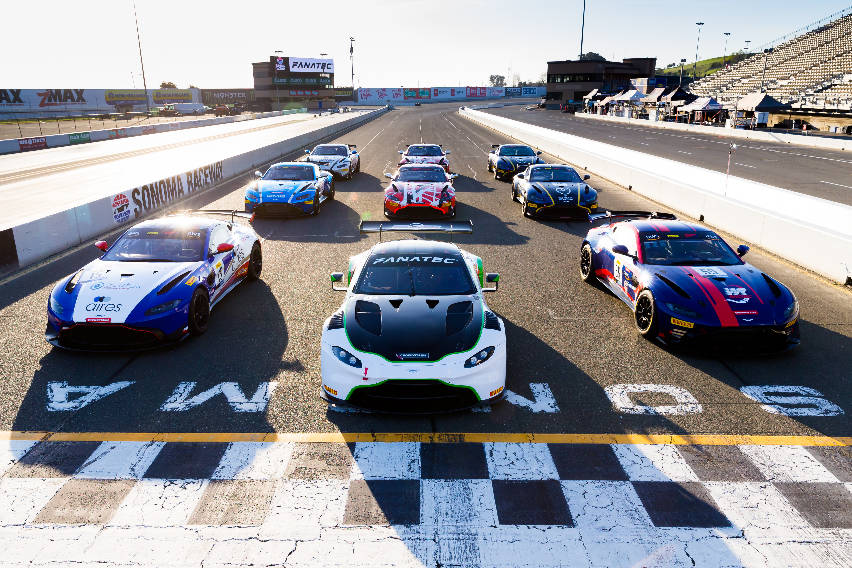 Seven of Aston Martin's partner teams bring a total of 10 race-bred entries designed, engineered, and built by the British sportscar company. Among these cars were nine Vantage GT4s and a Vantage GT3 in three of the SRO's US-based GT World Challenge America series categories; GT World Challenge America, Pirelli GT4 America Sprint X and GT America (for GT4 cars).
In 2018, the customer-focused Aston Martin Vantage GT4 made its first appearance at Daytona with growing interest in the Vantage model following model soon after. That said, five new partner teams rallied with Aston Martin including the likes of Ian Lacy Racing, GMG Racing, Heart of Racing, WR Racing and Dexter Racing joining the fold. The Aston Martin Vantage GT4 had a successful run participating in four Pirelli GT4 America championship title wins just last year.
Starting off strong is existing Aston Martin Racing partner, Heart of Racing. Last month, the team made an impression at the Rolex 24 Hours of Daytona with its Vantage GT3 at the International Motor Sports Association (IMSA) season opener. Heart of Racing has then expanded its operations with a run on two SRO championships on a new Vantage GT4. Competing in the GT4 America class is Gary Newell, and together with Ian James, Team Principal and long-time driver, will compete in the Pirelli GT4 America Sprint X races.
Speaking of which, Spring X will also include entries from GMG Racing with Jason Bell and Andrew Davis. WR Racing will see returning Aston Martin driver Paul Terry with Brandon Davis while Warren Dexter and Ryan Dexter will be driving for Dexter Racing. Joining the aforementioned Aston Martin partner team drivers will be returnees in the same division Bryan Putt and Kenton Koch from BSPort Racing with Matt Dalton and Patrick Gallagher from Notlad Racing by RS1. Ian Larcy Racing gave the Vantage GT3 a befitting debut in the recent GT World Challenge America debut at Sonoma. Driving the GT3 will be Frank Gannett and Drew Stavely under the Aston Martin Racing banner.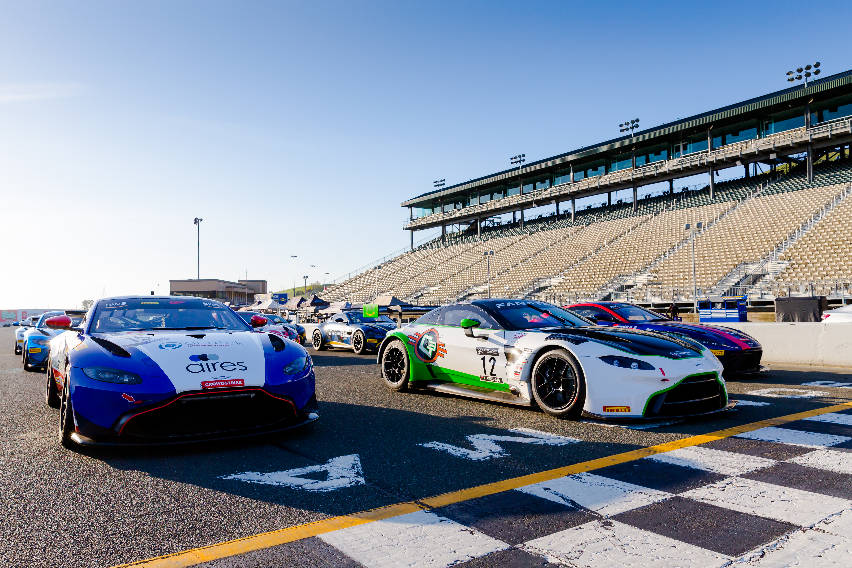 All the aforementioned partners will continuously be supported by CSJ Motorsports, Aston Martin Racing's North America race car distributor and supplier of performance parts. Aston Martin Racing (AMR) also worked in providing additional ground support from reigning GT FIA World Endurance Manufacturers' Championship-winning engineers and technicians giving its partner teams the winning edge and maximum competitive advantage in the series.
"This is a clear statement of intent from Aston Martin Racing. We are resolutely committed to building on the successes of 2020 and to ensuring that there can be doubt about our drive to make the Vantage GT the clear choice for endurance teams competing in GT series across North America," said David King, President of Aston Martin Racing.
Photos from Aston Martin
Also Read:
Aston Martin's first-ever SUV rolls off production line
Read All
Featured Articles

Featured Aston Martin Cars