Battle of the LCVs: Suzuki Carry vs. Tata Ace
Because of the COVID-19 pandemic, many of us Filipinos have relied on courier services to have parcels, food, and even groceries delivered to our doorstep. Not only is this a more convenient way of shopping for our daily necessities, it also allows us to have the things that we need without having to get out of our comfort or safety zone.
That said, the demand for light commercial vehicles, or LCVs, has also increased.
Today, we're looking at two small utility trucks often used by most delivery companies and courier services. They are the Suzuki Carry and the Tata Ace. Let's find out which among the two will come out on top in this battle of the LCVs.
Exterior
Suzuki Carry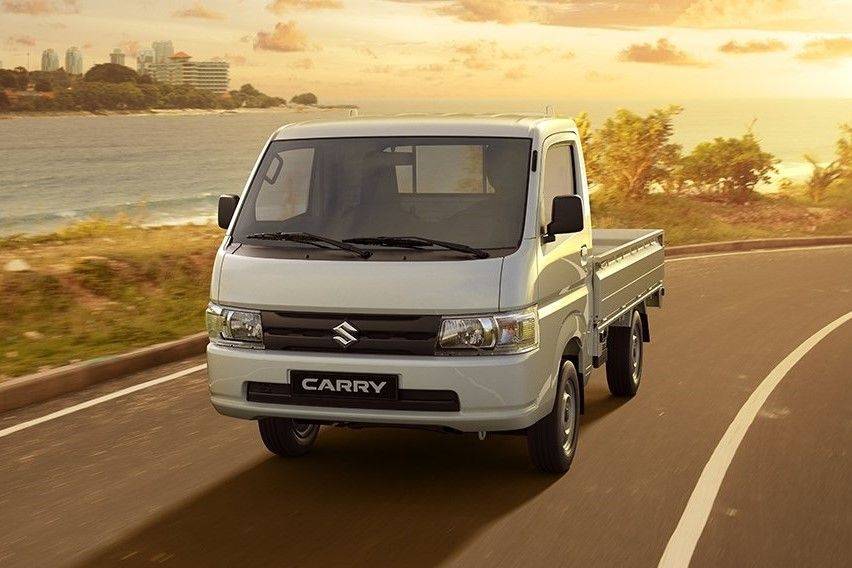 Dimensions (L x W x H): 4,344mm x 1,765mm x 2,030mm
Wheelbase: 2,205mm
Ground Clearance: 160mm
Tata Ace
Dimensions (L x W x H): 3,800x mm x 1,500mm x 1,845mm
Wheelbase: 2,100mm
Ground Clearance: 160mm
On paper, the Japanese offers larger dimensions. This translates to a larger load capacity as the mini-truck from India can only carry a maximum payload of 710kg while the Suzuki Carry can carry as much as 940kg.
The larger wheelbase of the Suzuki Carry also means that it can keep your cargo safe even on rough roads. The longer the distance between the wheels, the less bumpy the ride is.
On that note, we give this round to the Suzuki Carry.
Interior
Commercial vehicles are hardly known for their interior. They are designed with function and utility in mind rather than comfort and convenience.
Both the Tata Ace and the Suzuki Carry feature basic, but essential interior amenities. We're talking about a steering wheel, analog gauges, a basic car radio, and manual air-conditioning.
That said, this round's a tie.
Engine
Under the hood, the Suzuki Carry packs a 1.5-liter gasoline engine mated to a five-speed manual transmission. This powertrain setup gives the Suzuki Carry 95hp and 135Nm of torque.
Meanwhile, powering the Tata Ace is the automaker's 475 TCIC (BSIII) engine mated to a four-speed manual gearbox. The two-cylinder 702cc petrol mill can create 16hp and 38Nm of torque.
With more pulling power, this round goes to the Suzuki Carry.
Safety
In terms of safety, both the Suzuki Carry and the Tata Ace are equipped with their own respective seatbelts.
And yes, that's about it.
Variant and pricing
Suzuki Carry – P654,000
Tata Ace – P369,000
Verdict
The Suzuki Carry may cost twice as much as the Tata Ace but its engine and payload capacity make the additional moolah all worth it.
In choosing between LCVs, it's best to consider what type of business you're going to use them for? Say you need a vehicle to deliver purified water around your subdivision, the Tata Ace might be a good option. But if your business needs a partner with a little more muscle, then the Suzuki Carry might be the better choice.
Photos from Suzuki and Tata
Also read:
Tata ACE vs Suzuki Carry Comparison