Battle of the vans: Nissan Urvan vs. Hyundai Starex
Two of today's most sought-after utility vans are the Nissan Urvan and the Hyundai Starex. Both vans are used widely in the transport industry and have been a perennial choice for many Filipino families.
KEY TAKEAWAYS
How many variants does the Nissan Urvan have?
The Nissan Urvan has five variants, priced from P1,172,000 to P1,866,000.
How many trims does the Hyundai Starex have?
The Hyundai Starex has five variants with an available price range of P1,468,000 to P2,225,000.
In the market for a business partner or a family carrier? Find out which among these two models best suits your needs in this battle of the vans.
Exterior
| | | |
| --- | --- | --- |
| | Nissan Urvan | Hyundai Starex |
| Dimensions (L x W x H mm) | (4,695 - 5,230) x (1,695 - 1,880) x (1,990 - 2,285) | 5,150 x 1,920 x 1,925 |
| Wheelbase (mm) | (2,555 - 2,940) | 3,200 |
| Ground clearance (mm) | 195 | 190 |
The Nissan Urvan comes in different dimensions and wheelbase depending on the variant. The standard 15- and 18-seater models are the smallest followed by the cargo and the premium versions of the van.
On the other hand, the Hyundai Starex offers a more standardized size across the board.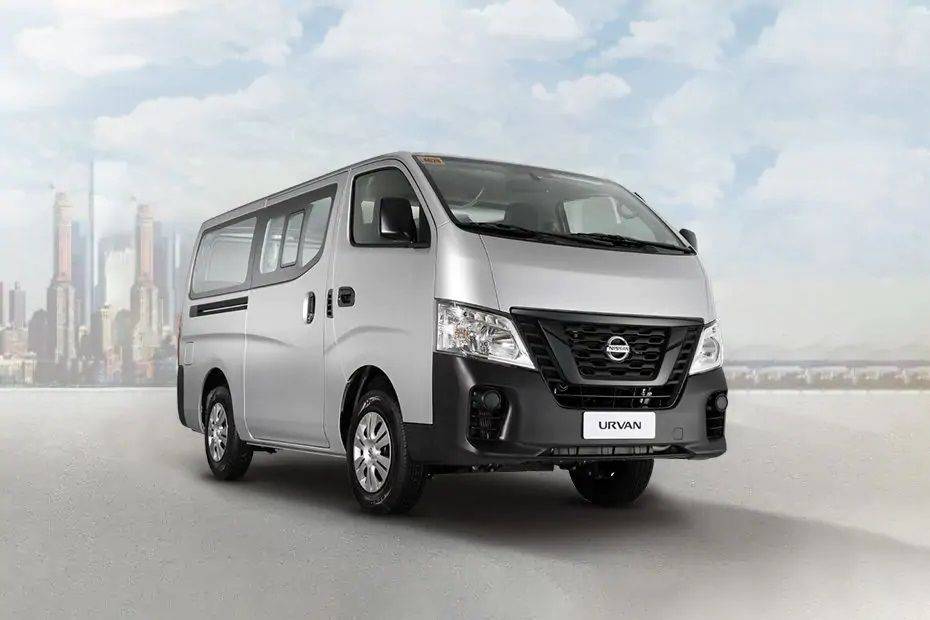 Since these vans are often used for a variety of tasks, having various options can help a car buyer pick a better ride. That said, we're giving this round to the Nissan Urvan.
Interior
The Nissan Urvan sings to the same tune when it comes to its interior offerings. Depending on the variant, you can get seats finished with standard or premium fabric. Likewise, the lower variants noticeably lack comfort and convenience features while the higher trims obviously come with more. Across the board, however, the steering wheel of the Nissan Urvan is finished in urethane.
The Hyundai Starex offers a more modest interior with fabric seats and a polyurethane steering wheel across the board.
With seemingly better toys and amenities in the cabin, this round goes to the Nissan Urvan.
Engine
The Nissan Urvan is powered by a 2.5-liter engine mated to a five-speed manual transmission, with the exception of the range-topping model that uses a five-speed automatic gearbox. This setup makes 127hp and 356Nm of torque.
The Hyundai Starex does pack a similar 2.5-liter mill but offers a variety of transmission options like a five-speed and a six-speed manual as well as an H-Matic five-speed automatic tranny. Depending on the variant, the Hyundai Starex can put out anywhere from 134 to 168hp with a maximum torque of 226 to 441Nm.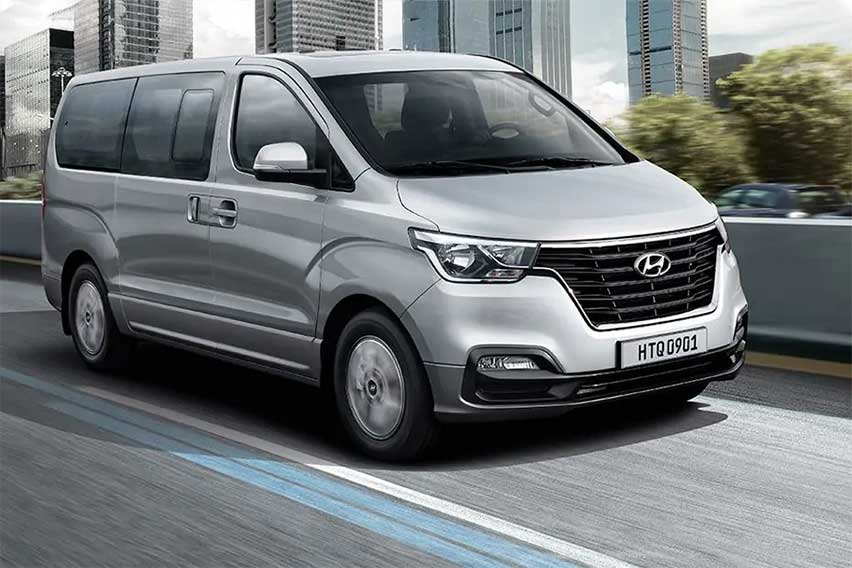 With better powertrain options, this round goes to the Hyundai Starex.
Safety
Safety-wise, the Nissan Urvan offers a slew of seatbelts, front SRS airbags, ABS with load sensing valve and brake assist, a high-mount stop lamp, and an anti-theft system.
Meanwhile, the Hyundai Starex comes with a similar suite of seatbelts and airbags, an electronic stability program, ABS with EBD, and a back warning system.
With both vans neck and neck in this round, we'll call it a tie.
Pricing and variants
Nissan Urvan
Urvan Cargo – P1,172,000
Urvan 15-Seater – P1,440,000
Urvan 18-Seater – P1,449,000
Urvan Premium MT – P1,806,000
Urvan Premium AT – P1,866,000
Hyundai Starex
Starex 2.5 GL 5MT – (Price upon request)
Starex 2.5 GLS 5AT – (Price upon request)
Starex 2.5 CRDi GLS 5AT (Swivel) – P2,225,000
Starex 2.5 CRDi GL 6MT Cargo (D1) – P1,475,000
Starex 2.5 CRDi GL 6M/T Cargo (D2) – P1,468,000
Verdict
While both vans make for a worthy investment, it's the Nissan Urvan that prevails in this battle thanks to its better offerings which allow Filipino car buyers a wide range of options that suits their needs.
Photos from Nissan and Hyundai
Also read:
These are the differences between Japan and PH's Nissan Urvan
Inside the people's van: Checking out the interior of the Nissan Urvan