Check out this Drag-Racing Mitsubishi L200 with Quad Turbo from Thailand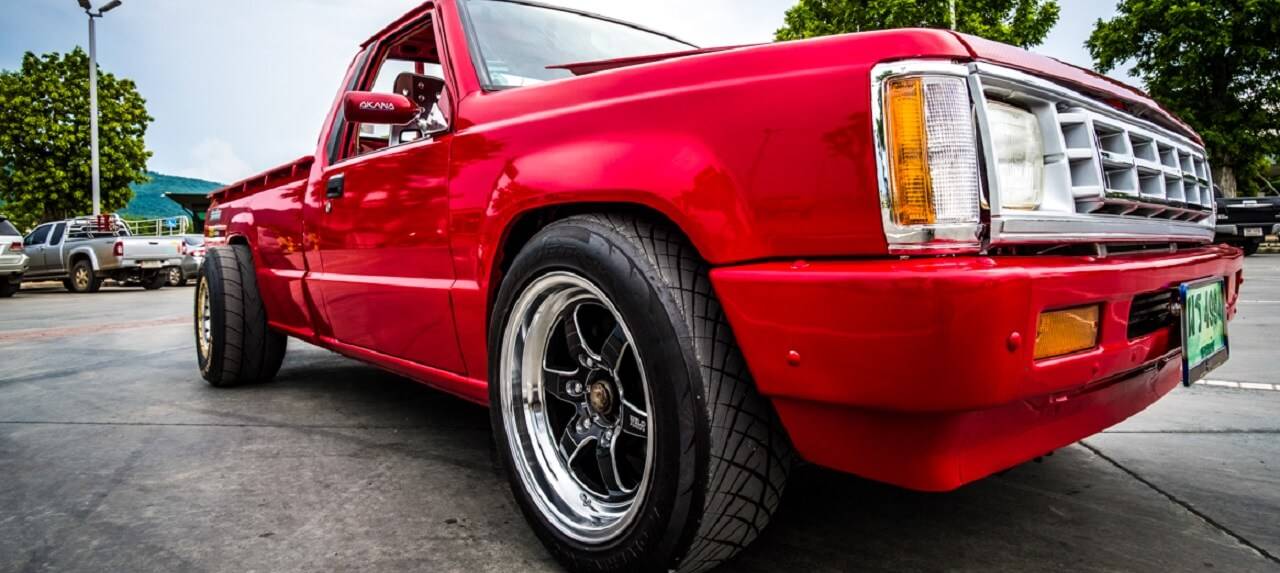 There are plenty of interesting displays at this year's Thailand Motor Expo, but one particularly peculiar pickup stands out. Laying your on it will either impress you or leave you asking yourself, "What the hell was the owner thinking?"
©xo-autosport.com

The vehicle in question is a second-gen Mitsubishi L200—a single cab unit that looks to be from the early 90s. From a distance, it looks just like your average L2, coated with glossy fire engine red paint. But pop the hood or peep into the cabin or cargo bed and you'll discover there's more to this pickup than meets the eye.

To push the car to drag-level speeds, the owner swaps the old engine with a 2.5-liter 4D56 diesel power mill, the same one found the previous generation Mitsubishi Montero Sport. The owner then equips the engine with four turbochargers, but the goodies don't end there. Three NOS bottles—one in the cabin and two in the cargo bed— are strapped on to boost the car's power to the stratosphere.

As observed in the piping that snakes around the engine, this L2 houses a compound turbo setup, giving the driver all the added power he needs with less of the notorious lag. Braces and supplements have been retrofitted into the car's structure to ensure the body can handle the boost in power. These reinforcements extend to the cargo bed as well. A secondary radiator right behind the driver's seat provides additional cooling necessary for performance racing.

As for style, the side mirror trim and covers, and hood assembly come in carbon fiber. An array of digital and analog gauges ensure the driver is always on top of pressure, speed and load.

[gallery columns="4" ids="71436,71437,71439,71440">

The pickup also uses, wider and larger wheels with different mags front and back. Whether these are functional or merely for show, is a question that's probably best left unanswered.
©xo-autosport.com
All the added hardware will certainly weigh the car down, and so the owner did some weight-reducing measures, starting with the use lightweight racing seats and the removal of the roof liner. There also appears to be no air conditioning system present.
Seeing all the modifications will certainly make people wonder how the car performs on the road. Fortunately, the people at XO-Autosport.com, a Thai-based motoring publication filmed a demo.
Should you find yourself needing to see the car in real-life, head on to the 36th Thailand International Motor Expo 2019, which runs from November 29 to December 10.
Also read: Chevrolet Debuts Two Custom Trucks at the 2019 Thailand Motor Expo
WATCH: A Peek at the 2018 Bangkok International Motor Show