FIA, AAP Sign with BMW PH, Petron, San Miguel Corporation for FIA Sport Conference 2018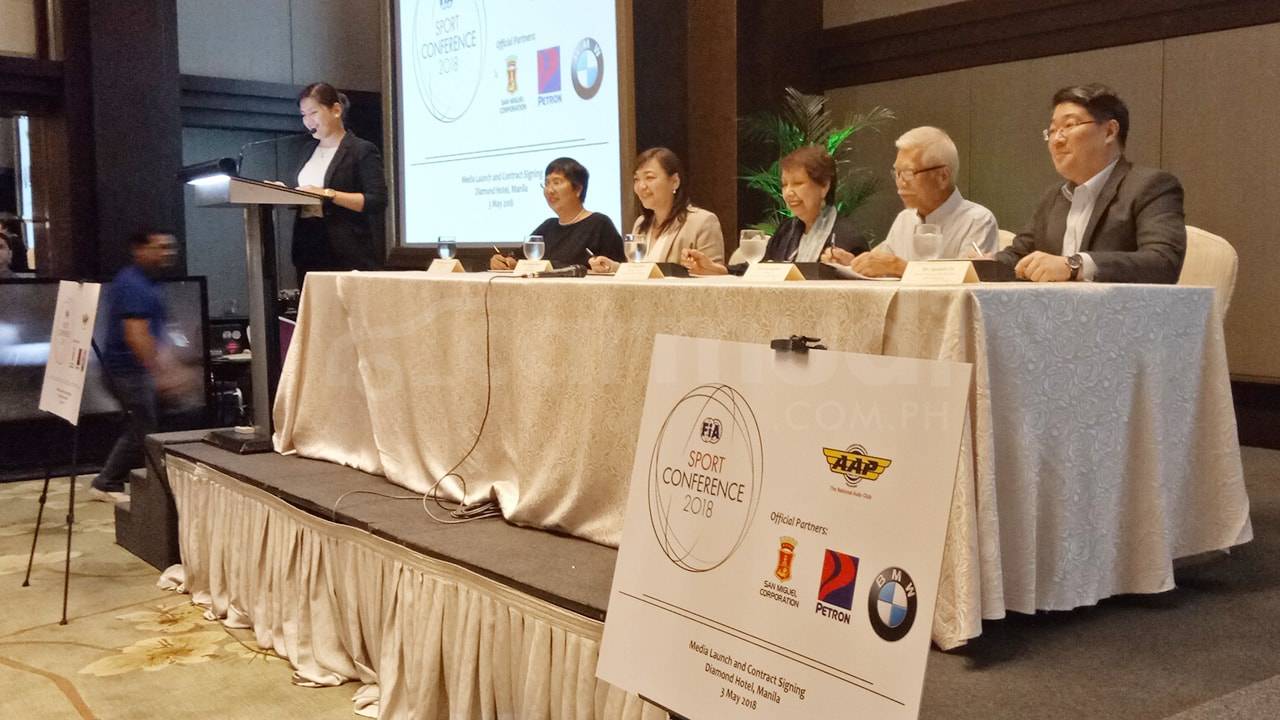 The Automobile Association Philippines (AAP), which represents the Federation Internationale de l'Automobile (FIA) as the national sporting authority, has signed San Miguel Corporation (SMC), Petron Corporation, and BMW Philippines as partners for the upcoming FIA Sport Conference 2018.

To be held in the Philippines for the very first time, the FIA Sport Conference will be hosted by the AAP with the support of the Department of Tourism (DOT) in Pasay City from June 4 to 6.

According to AAP President Gus Lagman, a meeting between FIA President Jean Todt and SMC President and CEO Ramon Ang paved the way for the Philippines to become the host of the event. As narrated by Lagman, it was while Todt was visiting Ang in the latter's residence and inspecting his renowned collection of cars that led to the former raising the possibility of the Philippines hosting the FIA Sport Conference. As it so happens, aside from SMC, Ang is also the chairman and CEO of Petron Corporation and recently acquired the BMW distributorship in the Philippines with SMC's new business unit, SMC Asia Car Distributors Corporation.

The FIA Sport Conference 2018, with the theme "Empowering the Future: Unlocking Motor Sport's Potential," will be attended by some 500 international delegates representing all motor sport disciplines. Conference delegates will examine subjects that affect motor sport promoters, sponsors, and drivers worldwide. Discussions will also cover key topics such as creating a motor sport culture in new market and how to attract an increasingly saturated young audience in a fast-changing world. Leading figures in motor sport, both in Asia and worldwide, are expected to participate in the conference sessions. Also to be showcased will be the FIA Sport MotorEx, with an exhibition of companies and stakeholders of the global motor sport industry.