Filipino singer vies to be next Subaru ambassador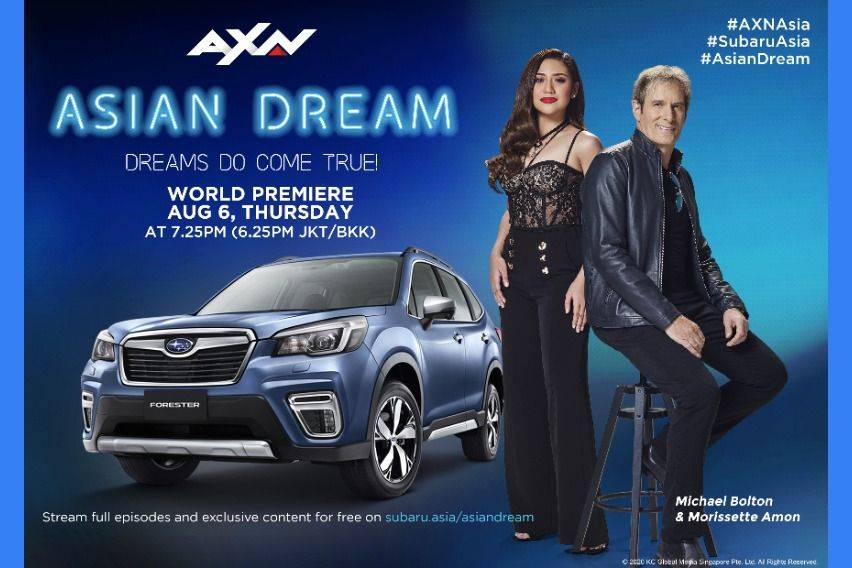 Subaru Asia has inked a partnership with musical icon Michael Bolton for the premier season of the latest reality singing competition, Asian Dream.
To be exclusively aired on AXN starting August 6, Asian Dream focuses on six musicians from across Asia who will vie for a spot on Bolton's Asian Dream tour and become the next Subaru Ambassador.
For seven episodes, the participants representing six countries—namely Philippines, Hong Kong, Malaysia, Singapore, Thailand and Vietnam—will mentored by Bolton together with his co-host Filipino singing sensation Morrisette Amon and celebrity guest experts.
The challengers are Karl Zarate (Philippines) Becky Yeung (Hong Kong), Linh Tran (Vietnam), Sasha Ka (Thailand), Poova Sri Rama (Malaysia) and Tyen Rasif (Singapore).
During the progressive elimination format, these singers will undergo physical and mental challenges up to the final showdown.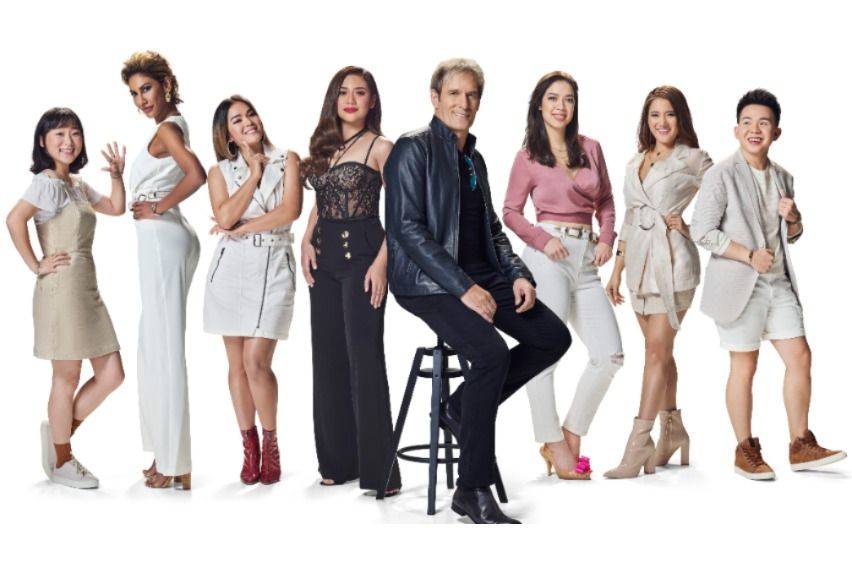 Regional distributor for Subaru in the region Motor Image—a wholly-owned subsidiary of Tan Chong International Limited—is committed to developing Asian talent as they have previously sponsored programs like Asia's Next Top Model and commissioned Bolt of Talent.
"We are proud to provide a unique platform and opportunity for aspiring singers to pursue their dreams. They are mentored individually by industry veterans, hone their skills through a series of challenges and improve their performance. Through this experience, as they grow as performers, I hope Asian Dream will serve as a launchpad for their future success," Deputy Chairman and Managing Director of Tan Chong International Limited Glenn Tan said. Tan will also stand as a guest judge for the competition.
Bolton, who has numerous Grammy awards under his belt, is one of the creators of the show and serves as a resident judge on Asian Dream.
"I am thrilled to be partnering with Subaru Asia to find some of the best and brightest stars in the region, and helping them rise to their full potential. Although I was signed at the age of 16, it took me eighteen years to breakthrough, so I feel I can relate to these young artists' aspirations. It takes more than just a great voice or an x-factor to make it in the music business; it also takes commitment and drive, values which we share with my friend and collaborator Glenn Tan," Bolton said.
Alongside Bolton is local songstress Amon, who will also also serve as another resident judge of the show. Joining the two singers are guest celebrities from across Asia, including Singer and Subaru Ambassador Mild Nawin (Thailand), Asia's Next Top Model Season 6 winner and Subaru Ambassador Dana Slosar (Thailand), Asia's Next Top Model Season 6 runner-up Mia Sabathy (Taiwan), Fashion Photographer Yu Tsai (United States of America), Actress Tan Kheng Hua (Singapore), Singer Sara Wee (Singapore), Choreographer Alif Archo (Singapore), Singer and actress Janine Weigel (Thailand), Musician Thanh Bui (Vietnam) and Singer and actress Ho Ngoc Ha (Vietnam).
Photos from Motor Image Pilipinas
Also read:
Motor Image PH to Open Subaru Ultimate Test Drive Series
Subaru Forester GT Edition Finally Hits PH Shores
Russ Swift to Showcase Skills at Subaru Ultimate Test Drive Davao, Cebu This Month