Foton Expands to Marilao, Bulacan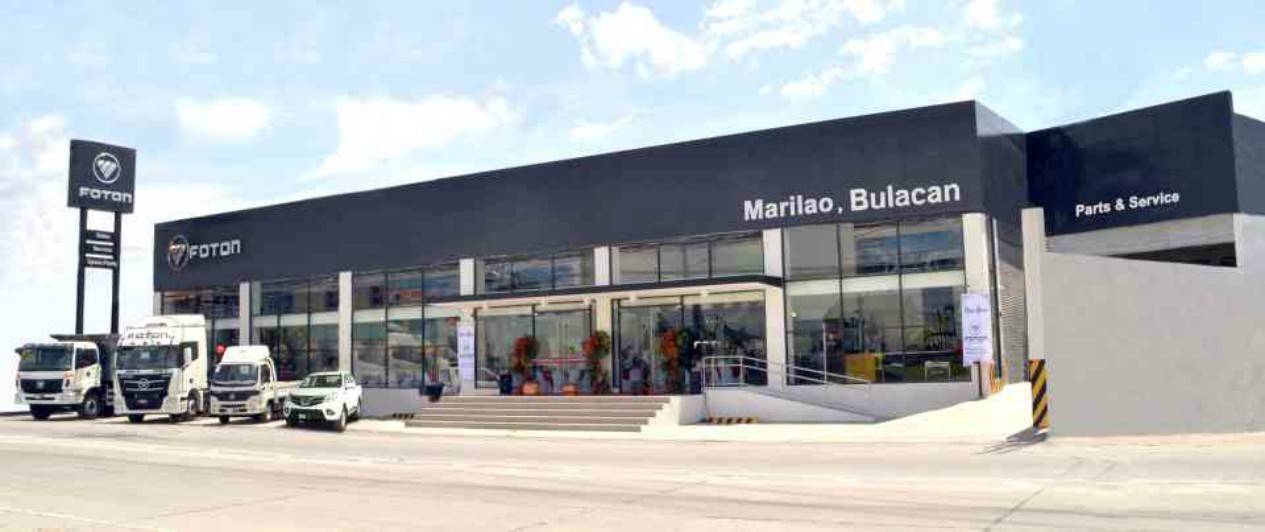 Chinese car brand Foton continues to gain a bigger foothold in the local automotive scene as it opens yet another dealership, this time in the municipality of Marilao, Bulacan. Like Foton, Marilao is a progressive provincial location that's experiencing rapid growth, and Foton hopes to capitalize on the growing demand for quality affordable cars in the region.
"This is our first automotive dealership, said Ken Trajano, Foton Marilao dealer principal, during the inauguration. "Our group's core competency was industrial plastic manufacturing. However, our company has already been using Foton's light duty trucks  (LDTs) for our deliveries and apparently, the vehicles were really efficient and dependable that's why we decided to put up our own Foton dealership."
Trajano added: "At first, what we wanted to focus on were LDTs, and when it comes to that product segment, Foton is one of the top manufacturers of commercial vehicles and emerging automotive brand in the Philippines. We're fortunate because aside from the LDTs, Foton also gave us the opportunity to venture on more product segments such as passenger vehicles, heavy duty trucks, heavy equipment, and its latest addition, the Foton Gratour series."
About the new Marilao dealership
The new dealership features a vehicle showroom, parts department, and a service center with 15 service bays in total--10 for Foton's passenger car lines, and five for the brand's larger light duty trucks.
The new 2,800 sq.m. facility also houses a stockyard with a wide inventory of Foton vehicles to ensure these are readily available for those interested to view or buy one.
Foton Marilao's inauguration comes more than a year after the groundbreaking ceremony at the location, which was held last June 7, 2016.
The Gateway to the Northern Philippines
Marilao is located in the province that's otherwise known as 'The Gateway to the Northern Philippines.' Thanks to its convenient location, the municipality has enjoyed massive growth, progressively becoming industrialized due to its proximity to Metro Manila. Economic developments abound in the area, with many industries belonging to food processing, agriculture, construction, and transportation making Marilao their base of operations.
"The establishment of Foton Marilao amplifies our commitment to make Foton closer to more Filipino families and businesses in Central Luzon,"  Foton Philippines President Rommel Sytin, said during his congratulatory speech. "In addition, our team also aims to provide notable ownership experiences as we consider it equally important with our unit sales."