Foton Cars for Sale in Philippines
Jul 01, 2022 - Currently, 41 Foton Cars for Sale in Philippines. Carmudi is your ultimate destination to find all new Cars (16) information, including Car specs, features, prices and images that will help you choose. Find great deals on good condition 23 second hand Cars for sale in the Philippines with price, features, images and specifications. Check out the largest stock of used Cars all over the Philippines, starting at ₱250,000 only.
41 Foton Cars available for sale in the Philippines, the cheapest Foton car is available for ₱250,000 and the most expensive one for ₱2.338 Million. Get great deals and promos on Foton cars for sale in Philippines, view detailed price list (DP & Monthly Installment), reviews, fuel consumption, images, specifications, Foton car models variant details & more. Select your favorite drive out of available 41 Foton cars and make your dream come true of buying your own car.
Foton Cars for Sale Philippines
Foton is a Chinese automobile manufacturer, best known for making quality commercial vehicles. Its range includes light trucks, heavy duty carriers, and commercial buses. The Beijing-headquartered company has recently expanded its portfolio to include passenger cars like pickup trucks, multipurpose vehicles (MPVs) and sports utility vehicles.
Foton Philippines has been selling its range of light commercial vehicles (LCVs) in the country since 2008. Its passenger line of cars was introduced in 2015. It's a leading brand in this segment, providing excellent products that encompass business traveling and various lifestyles. Foton focuses on making quality, affordable cars. Whether you want a spacious SUV to tread an off-road terrain or a family MPV which will take you on a highway cruise, Foton will cater to your needs.
The Carmudi website has an exhaustive list of all Foton car models available in the Philippines. The vehicles include Foton Gratour TM 300, Foton Gratour iM6, Foton Toplander, Foton Thunder, Foton View Transvan, and the Foton Traveller XL.
Foton also has a range of LCVs for mass transportation.
Foton SUV for Sale
Foton currently offers only the Toplander in the SUV category in the Philippines. It has plans to come out with more SUV models in the future. The Toplander, like all cars, has its shares of advantages and disadvantages. Being informed in this regard will help you decide whether or not to buy an SUV.
Advantages and disadvantages of Foton SUV cars Philippines
Foton SUV Advantages
Space: The cabin of an SUV is much bigger than a hatchback or a sedan. Midsize and full-sized SUVs can accommodate 7 passengers comfortably. SUVs offer the best comfort for long distance travelling.
Big trunk: The cargo space of SUVs is the biggest among all automobile segments. The third row of seats in almost all SUVs can be folded down to create more space.
All-weather vehicle: SUVs are all-weather vehicles. Rain, snow, muddy roads, SUVs can negotiate any terrain with no difficulty.
Road presence: Because of their size, SUVs have tremendous road presence. Other cars give way when an SUV arrives.
Foton SUV Disadvantages
High maintenance: SUVs involve higher maintenance than other types of cars. Spare parts are usually more expensive and not easily available.
Low mileage: SUVs are large vehicles and this is why the mileage returned is low. It means that your monthly fuel bills will be much higher than a hatchback or sedan.
New and Used Foton SUV Models at Carmudi
Foton MPV for Sale
MPVs are great family vehicles. These days MPVs are often typically large hatchbacks that can carry 6-8 people. MPVs are priced lesser than SUVs. An MPV comes with several seating combinations and is thus a great vehicle to carry the whole family.
The Gratour iM6 is the only MPV available from Foton in the Philippines.
Advantages and Disadvantages of Foton MPV Cars Philippines
Foton MPV Advantages
Perfect for family: The biggest reason to buy an MPV is that you can accommodate your entire family. MPVs have a big cargo area and you can throw in as much luggage as you like. The cabin too has several convenient storage areas to keep small things.
Better safety: Since MPVs are family carriers, they have a better safety apparatus. All MPVs come with a number of unique features and enhanced safety technology to make travelling free from worries.
Foton MPV Disadvantages
Price: MPVs are more expensive than hatchbacks or sedans. So price-wise, it's not suitable for those on a budget.
Not suitable for the elderly: While an MPV can carry seven people, there's often not enough space on the third row to fit adults. This seat is usually the best suited for children. Senior citizens would face a problem in getting into the third row.
Used and New Foton MPV Models at Carmudi
Foton Pickup for Sale
Pickup trucks have become very popular in the Philippines in recent times. These are dual-purpose vehicles that are used to carry both people and logistics. They are affordably priced and can be driven on any road.
The Thunder is the only pickup currently sold in the Philippines.
Advantages and Disadvantages of Foton Pickup Trucks Philippines
Foton pickup Advantages
Strong build: Pickup trucks are hauled by strong engines and that produce more power and torque. They are sturdily built to withstand the rigors of cargo hauling.
Oversized: If you want both cabin and cargo space, then pickups are the best option. While the pickup's cabin can accommodate five people, the cargo bed can hold almost everything from grocery to furniture.
Foton Pickup Disadvantages
Low mileage: Pickup trucks have high capacity engines. They consume more fuel. Also, they haul huge loads that reduce the mileage.
Oversized: Twin cab pickup trucks are bigger in length than SUVs. If you are not used to driving a large vehicle, handling a pickup may be a tedious job in traffic.
Foton also offers an impressive range of LCVs that include the Toano and the Gratour TM 30.
New and Used Foton Pickup Models for Sale
Foton Cars for Sale in Philippines Price List
Foton Cars for Sale in Philippines Price List start at ₱250,000 for the inexpensive model Foton Gratour for Sale and goes up to ₱2.338 Million for the most expensive Car model Foton Toano.
Second Hand Foton Cars for Sale in Philippines Price List
Used Cars in Philippines Starts at ₱250,000 for model Foton Gratour for Sale and goes upto ₱1.1 Million for model Foton Traveller XL for Sale.
Foton Dealers
There are 26 authorized Foton cars dealers across 24 cities in the Philippines.
Read Less
Carmudi Philippines Insider
Journal
Advice
Financing
Insurance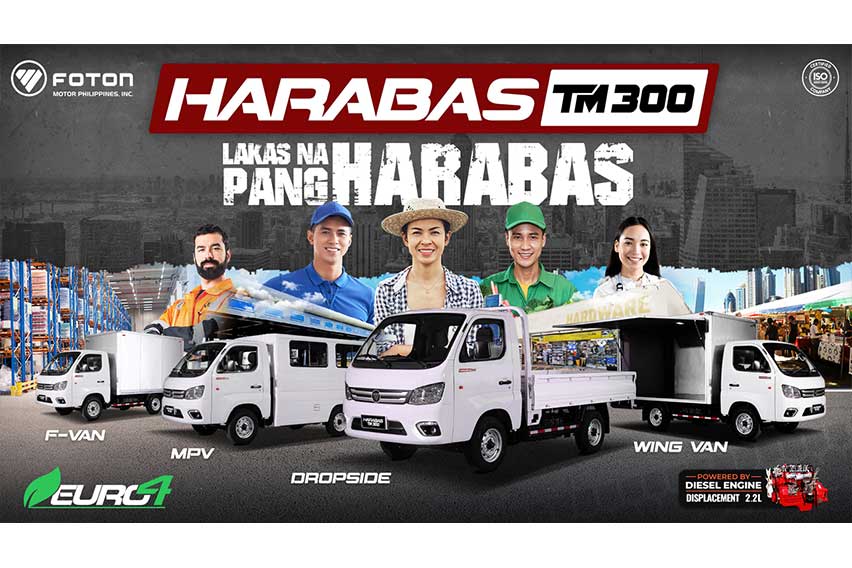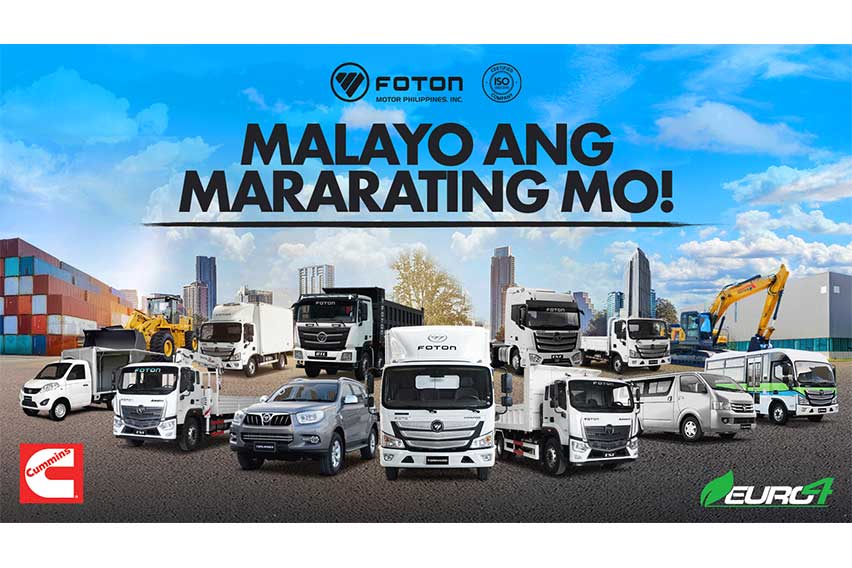 journal
Second Hand Foton cars
Second Hand Foton Cars
9 Used Cars Available

Starts @ ₱250,000

6 Used Cars Available

Starts @ ₱1.1 Million

6 Used Cars Available

Starts @ ₱480,000

2 Used Cars Available

Starts @ ₱1.1 Million
Foton Owner Reviews
Based on
7 Customer Reviews
Discontinued Foton cars