Used Foton Car for Sale in Philippines
Dec 03, 2022 - Currently, 19 Used Foton Car for Sale in Philippines. Find great deals on good condition 19 second hand Cars for sale in the Philippines with price, features, images and specifications. Check out the largest stock of used Cars all over the Philippines, starting at ₱275,000 only.
19 Used Foton available for sale in the Philippines, the cheapest Foton is available for ₱275,000 . Get great deals and promos on Foton for sale in Philippines, view detailed Foton price list (DP & Monthly Installment), reviews, fuel consumption, images, specifications, used Foton variant details & more. Select your favorite drive out of available 19 used cars and make your dream come true of buying your own car.
Foton Philippines: Overview
Not many automotive companies are present which have introduced a commercial vehicle collection for the Filipinos. But, since the time Foton established its business here, people have got more options to increase their business and make it successful with Foton's wide range of models. Spread across the country, there are a total of twenty-five authorized dealers. It has an extensive collection of in-line vehicles belonging to different commercial structures, which has made the brand a popular name in the Philippines.
Local presence of Foton car models
There are 7 in-line vehicle collections from Foton. Gratour Series consists of all the shipment and courier transport trucks and small vans. The passenger car series consists of different vans and busses with various seat capacities. The tornado series represents the light-duty trucks while the Hurricane series consists of medium-duty trucks. Apart from this, Foton also has heavy-duty trucks, heavy equipment and machines, and modern PUV vehicles.
Pre-Owned Foton Cars: Why Would You Want One?
Since Foton has an extensive collection of commercial vehicles, it is quite obvious that there will be a rise in the demands for having a pre-owned Foton vehicle. Be it a PUV bus or a courier transport truck, a lot of options will be present which will help you to have the model that will suit your purpose perfectly. Some of the best Foton cars you can buy from a used car dealer are Foton thunder, Foton View Transvan, Foton View Traveller, Foton Toano, and Foton Toplander.
Used Foton Cars for Sale on Carmudi
If you want to have a pre-owned Foton car for yourself and can't decide which site to choose from, you can most certainly look further into the Carmudi platform. Here, the cars are listed by both the individual owners and the dealers which will increase your options greatly. Also, since the prices are so affordable, you wouldn't have to worry about the budget range. Some of the cars that you can have from Carmudi are:
Pros and Cons of Buying Second Hand Foton Cars Over New Cars
Second Hand Foton Cars Pros:
Reduced car prices: No matter which model you will buy or what is the age of the vehicle, you will get a price that is far lesser than the one available in the market.
Extended car warranty: In case you have bought a model whose warranty period is over, your dealer will give you an extended period that will help you cover the car furthermore.
Second Hand Foton Cars Cons:
Not much reliable: Unless you are bringing a mechanic with you for checking before buying, you would never know what kind of defects are present in the car model.
Higher risks of driving: If the car has got into some accident previously or had suffered from collisions, the previous owner would never let you know about the same fact. And hence, you might be at risk if proper maintenance documents are not produced.
It's not easy to avoid such consequences. But, if you take a look further at Carmudi's second hand car collection, you will realize that here, you will get the car with all the documents and proofs regarding its safety.
Buy Second Hand Foton Cars in Cities of Philippines
Get 2nd Hand Foton Cars with Price Range
Used Foton Cars for Sale by Model Years
Benefits of Buying Used Foton Cars from Carmudi
Wide range to choose from
Easy to compare
Second Hand Foton Cars for Sale in Philippines Price List
Used Cars in Philippines Starts at ₱275,000 for model Foton Gratour for Sale and goes upto ₱828,000 for model Foton View Transvan for Sale.
Foton Dealers
There are 26 authorized Foton cars dealers across 24 cities in the Philippines.
Read Less
Want to see your car here?
Make some extra cash by selling your old car in your community. Go on, it's quick and easy.
List Your Car
Carmudi Philippines Insider
Journal
Advice
Financing
Insurance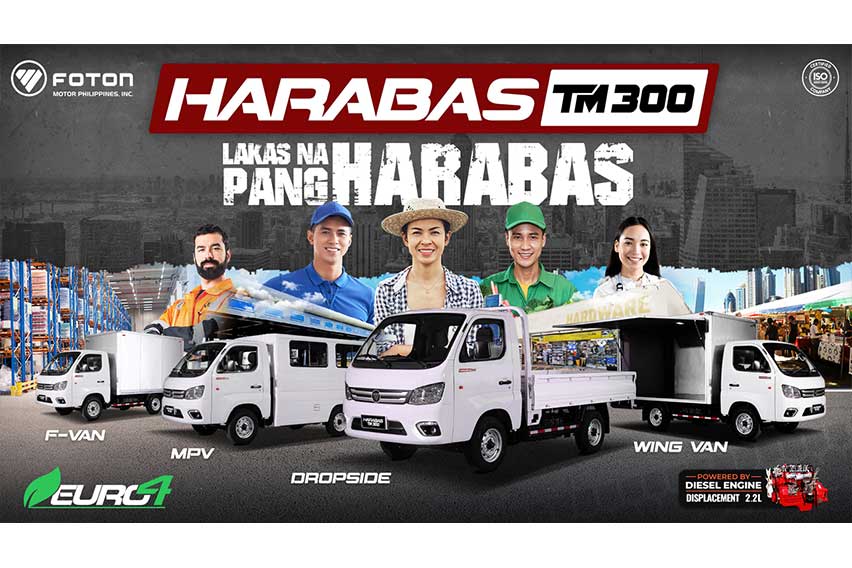 journal
Faq On Used Foton Car for Sale in Philippines
Answers to most common frequently asked questions (FAQs) on Used Foton Car for Sale in Philippines
How many used Foton cars for Sale in the Philippines?

Currently, We have 19 used Foton cars available in the Philippines.

How many 2nd hand Foton cars for sale by the owner?

Currently, We have 1 2nd hand Foton cars listed by the owner at Carmudi.

Which is the cheapest pre-owned Foton available for sale in Philippines?

The cheapest used Foton car is Gratour is available at ₱275,000 .
Second Hand Foton cars
Second Hand Foton Cars
7 Used Cars Available

Starts @ ₱498,000

6 Used Cars Available

Starts @ ₱480,000

5 Used Cars Available

Starts @ ₱1.1 Million

1 Used Cars Available

Starts @ ₱430,000
New Foton Cars
New Foton Cars

Foton Owner Reviews
Based on
4 Customer Reviews