Geneva 2017: Here's the all-new Suzuki Swift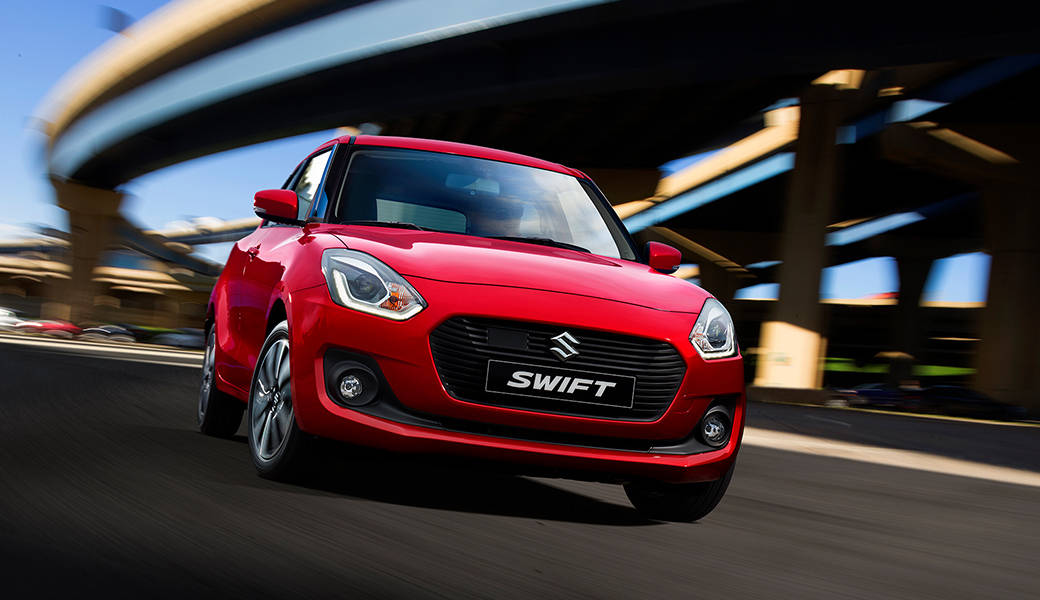 Suzuki has launched the all-new, fourth-generation (third-gen in our case) Suzuki Swift at the ongoing 2017 Geneva Motor Show.
The all-new Swift utilizes the same 'HEARTECT' platform as its stablemates, the Suzuki Baleno and Suzuki Ignis. Calling it "a comprehensive overhaul of the underbody's structure and component layout," the platform gives the all-new Swift a highly-rigid frame and a smooth and curving form which helps enhance safety and disperse energy in collisions. Another direct result of the new platform is that the all-new Swift has a lighter body at 840 kg, resulting in lower fuel consumption "and vast improvements in the fundamental vehicle functions of running, turning and stopping." The 'HEARTECT' platform makes the all-new Swift 10 mm shorter than the outgoing model making it more nimble, yet its wheelbase is 20 mm longer, freeing up more space in the cabin. The vehicle is also 15 mm lower and 40 mm wider, giving the all-new Swift a low and wide stance.
Two different engines are available for the all-new Swift: a 1.2-liter, four-cylinder mill that's supposedly five percent more fuel efficient than the 1.2-liter engine in the outgoing Swift; and a turbocharged 1.o-liter, three-cylinder powerplant that is supposed to create as much torque as a naturally-aspirated 1.7-to-1.8-liter engine. Sales for the all-new Suzuki Swift will begin, at least in Europe, in April 2017.