2018 Honda Accord Gets a Design Rebirth, Saves the Manual, and Drops the V6 (for Now)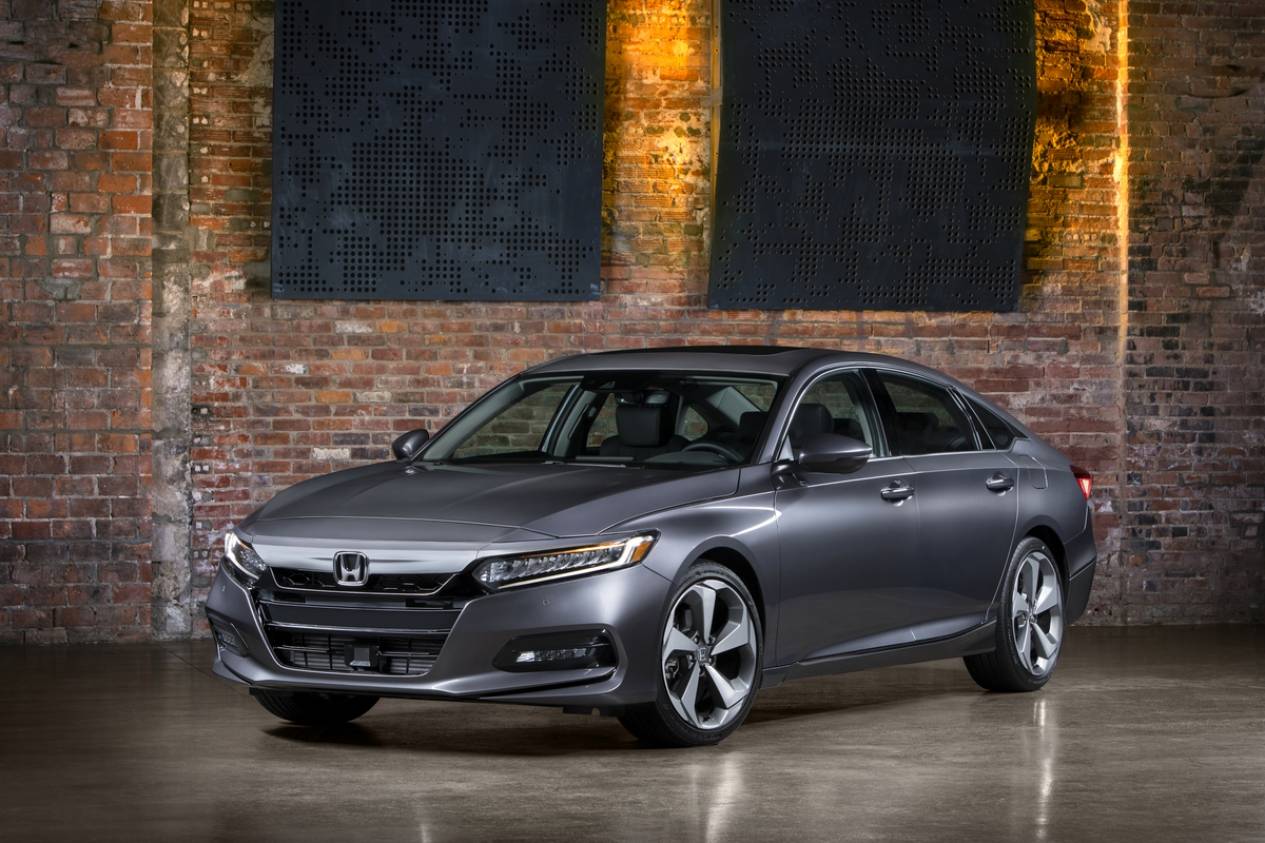 When the Senior Vice President of Honda USA says the 2018 Honda Accord has "unquestionably the most dramatic remake of the Accord that we've ever done," we had to take notice.
And when he said they had to "save the manual" and take out the V6, then we really had to stop.
Coming from a place where manual transmission still reigns supreme, we think it's downright great they still think of lesser folks like us with weird tastes for clutch pedals and sore calves.
And really, it's those small touches that show you how Honda is making an effort to reach a wider audience for the all-new Accord. Jeff Conrad, Senior Vice President for Honda U.S.A. has something to say about this:
"We are redefining the Honda Accord for a new generation of buyers by bringing something unexpected that challenges the idea of what a mainstream sedan can be."
And we couldn't agree more. Now sportier and more stylish, you can see the proportions have changed. It's wider in girth and lower in height, and the wheelbase is 2.16 inches wider than before. It's around 110-176 lbs lighter, with a stronger body structure and a redesigned chassis.

Yet with all these changes, we think the 10th-gen Honda Accord could have done better in the design department.
Yes, it looks very attractive when viewed from the side...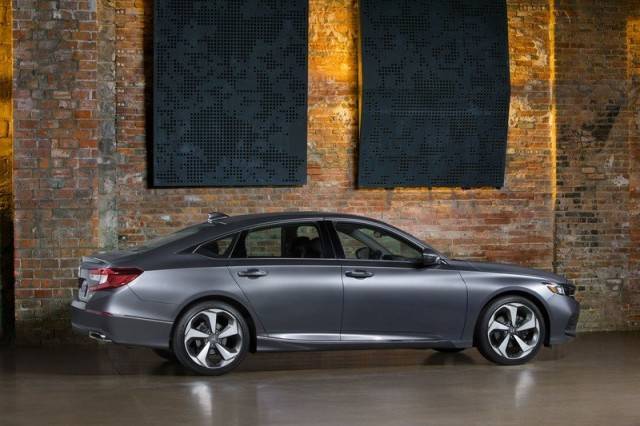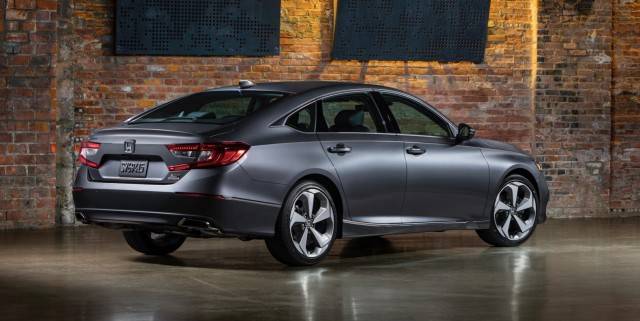 But our biggest complaint is that the front end looks too homely and uninspired. The grille is a bit recessed...and strangely bare.

It looks unfinished and left us hanging a bit. Did they run out of materials? Or were they just saving up for Christmas?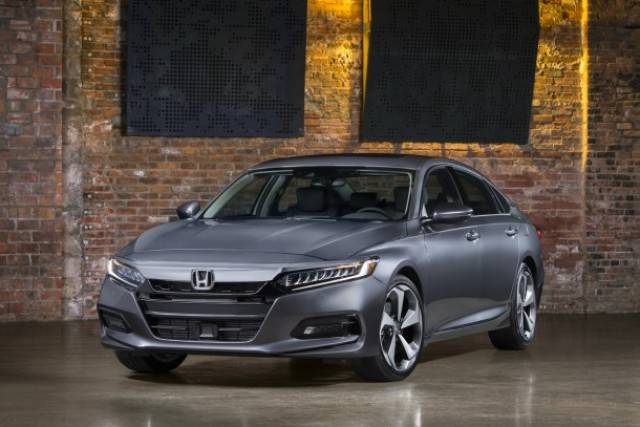 Whatever the case, Darth Vader's mask looks better than this.

And we really think Honda could do better than that.

Yet despite these small hiccups, the newest Honda Accord still has our seal of approval. Interior-wise, there's a classier yet sportier feel to it, with a more tech-focused design that's evident in its new eight-inch infotainment display, audio touchscreen, steering wheel (with available paddle shifters), and a new soft-touch instrument panel.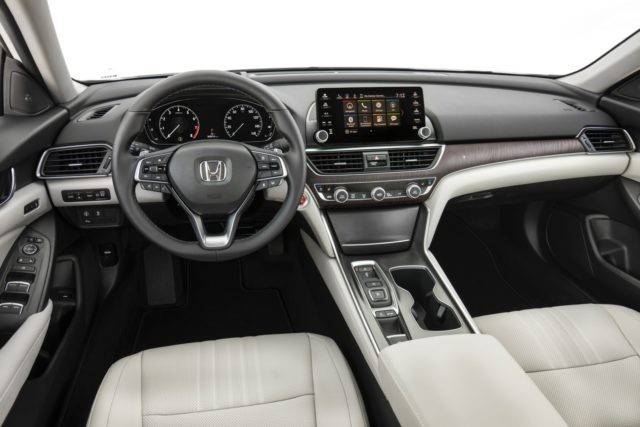 When it comes to space, the Accord now offers more head room and rear leg room, thanks to the adjusted cabin seats and a much longer wheelbase.
There's also around 105.6 cubic-feet of cabin space that can generously seat five adults with no problems. You could even squeeze in a sixth if they don't overstuff themselves daily on beer and fries.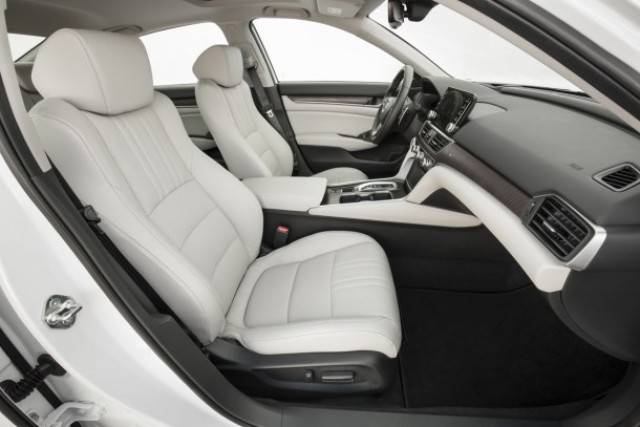 Power-wise, the redesigned Accord will also use a pair of turbocharged four-cylinders--just like the Honda Civic.
The lower trim variants will be equipped with a 1.5-liter, direct-fuel injection engine that can churn out around 192 hp and 192 lb/ft of torque. This can be mated to either a CVT or a six-speed manual.
On the other hand, the higher variants will get the same turbo and fuel systems, but with a 2.0-liter displacement engine. This same engine is also used in Civic Type R, but the Accord offers a more subdued 252 hp and 273 lb/ft of torque. It's mated to either a 10-speed automatic or 6-speed manual.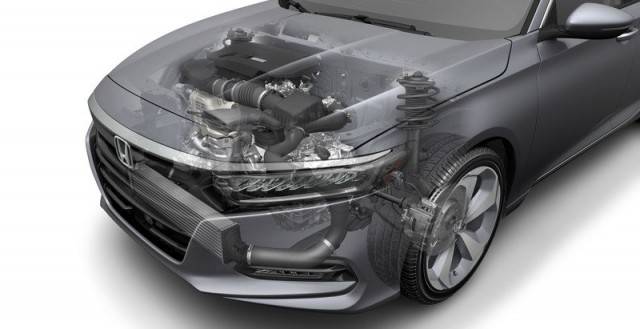 Its hybrid engine will use a 2.0-liter engine, with a multi-point injection plus a lithium-ion operated electric motor. It's the first in the world to use magnets without heavy rare-earth metals. This means less environmental degradation and a greener environment.
The hybrid also uses around 40-percent thermal efficiency, which is very high for a mass-produced engine like Honda's.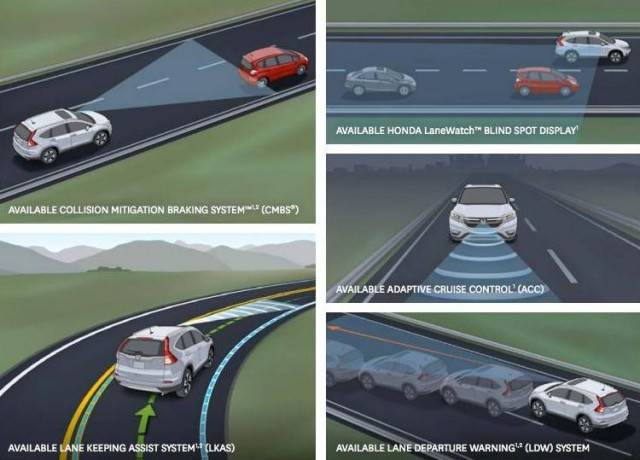 The 2018 Honda Accord still comes with the standard goodies that make it one of the safest cars around. Its Honda Sensing Technology comes with Adaptive Cruise Control with Low-Speed Follow, Collision Mitigation Braking System, Road Departure Mitigation, Automatic Emergency Braking, and Lane Departure Warning.
If you need more security, then you can get the optional Upgraded Blind Spot Monitoring, Cross Traffic Monitoring, Parking Sensors, and Driver Drowsiness Detector.
Really, you couldn't get any safer than this.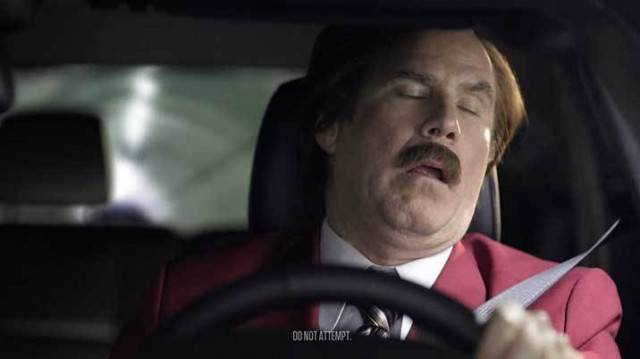 So what's our final verdict? Apart from the clumsy nose and grille, we think the 2018 Accord has all the makings of a good midsized sedan.
Will this be enough to convince people to choose this over a small crossover? Maybe no, if they have a more active and rugged lifestyle. The Accord leans more toward the finer things in life--with occasional romps and plays from time to time. But what about its competitors, the Hyundai Sonata and Toyota Camry? Does it have a much better edge compared to them?
We think it does--especially with its new drive trains and more spacious and upscale interiors. With everything we've said here, we still think these two are the Honda Accord's best selling points.