Hyundai PH's County, Universe can help commuters enjoy yuletide travel
Hyundai Asia Resources Inc. (HARI) reminded business enterprises that it is offering reliable transport solutions with its County and Universe buses designed to give commuters relaxing journeys this yuletide season.
KEY TAKEAWAYS
What are the two mass transport options of Hyundai Asia Resources Inc. under the commercial vehicle segment?
These are the Hyundai County minibus and the Hyundai Universe full-size bus.
Why are these two good options for mass transport?
HARI said that the two models offer sophisticated design, dynamic performance, and dependable durability.
In a statement, the local arm for the Korean commercial vehicle (CV) maker said that the two models boast "sophisticated design, dynamic performance, and dependable durability," making them the "perfect choices for comfortable, efficient, and safe transport in the Now Normal."
From 2017 to 2021, the Hyundai County achieved an average of 53.56 percent market share in CAT IV-A segment and cornered 38.2 percent market share in the total bus segment based on October 2021's year-to-date sales.
"The County is a versatile and durable minibus that makes for the ideal shuttle. Among private companies, local government units, and National Government Agencies, you will usually find a County transporting employees or customers, and even government executives and delegates to official functions," the company shared.
"Its smooth, sturdy bodywork, curvy design, and flush panoramic windows evoke overall elegance and a welcoming face. Exterior dimensions are also well-proportioned to ensure efficiency and optimal aerodynamics," it added.
The Hyundai County features a high-tensile, box-type chassis that ensures vehicle strength after being subjected to Hyundai's stringent chassis durability test for a balanced and stable drive under varying road conditions.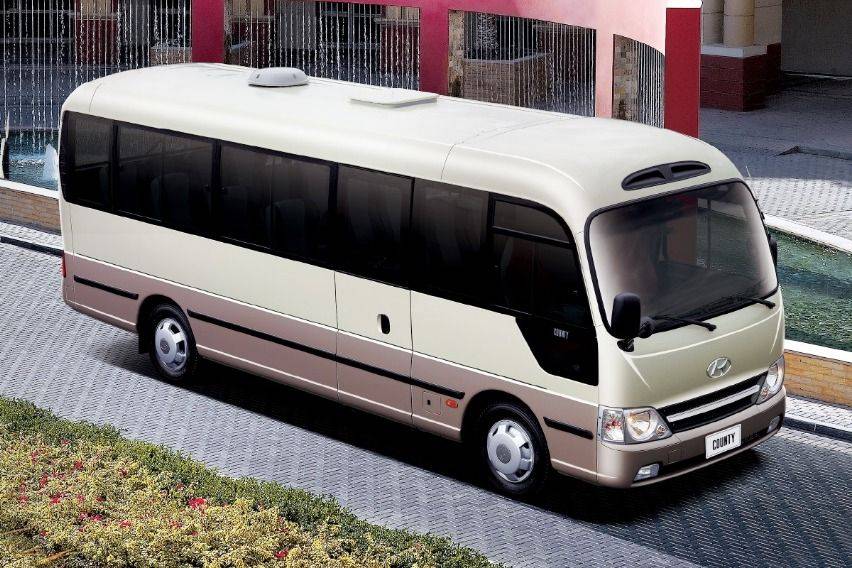 It also features Hyundai's electro-static immersion system that protects the vehicle from rusting, which equates to dependable quality in the long run.
This minibus offers spacious cabin and passenger-friendly features such as ergonomic seats in plush fabric, deluxe cargo space, a swing-out door and an electric ventilator for improved interior ventilation.
Powering the Hyundai County is a 3.9-liter Turbocharged Intercooler Direct Diesel Engine produces a peak output of 138 horses and 373Nm. This is matched to a five-speed manual and power clutch to ensure smooth gearshifts with less pedal effort.
Aside from that, the Hyundai County has a Load-sensing Proportioning Valve (LSPV) that selectively distributes hydraulic brake pressure, and the large-sized 9-10 tandem brake booster that helps in reducing brake pedal force during sudden stops or emergency braking.
On the other hand, the Hyundai Universe is said to be a great choice for intercity, provincial, and other long-distance transport requirements.
This vehicle had the same high-tensile steel that underwent electrodeposition for a stronger, rust-proof body for a stronger, rust-proof body. The lightweight monocoque body and chassis system guarantees rigidity with reduced vibration. Reinforced sound-absorbing materials are also applied for lesser noise, vibration, and harshness while inside the vehicle.
Fitted in the Hyundai Universe is a 12.3-liter Turbocharged Intercooler Direct- Inject Diesel Engine that can deliver up to 375hp and 1,451Nm of pulling power. This is matched to a five-speed manual transmission.
Providing safety are the Anti-lock Braking system with Anti-slip regulator that helps the driver maintain full directional stability even on slippery road conditions and the speed limiter that maintains the vehicle's speed threshold at 100kph.
For more ease and comfort, the Hyundai Universe provides the following:
Automatic wing front door
49-person capacity
simulated leather seats
Other amenities and refinements are also available such as the modern instrument cluster; audio system with radio/CD/MP3 player with microphone and auxiliary jack; digital tachograph; roll curtain sunvisor at the driver's side; seat for bus assistant; microphone to communicate with passengers; integrated air conditioner; a variety of lamps for passenger convenience and safety (line light, mood lamp, and reading lamp); storage spaces (overhead shelves and luggage nets); cup holders and a television set.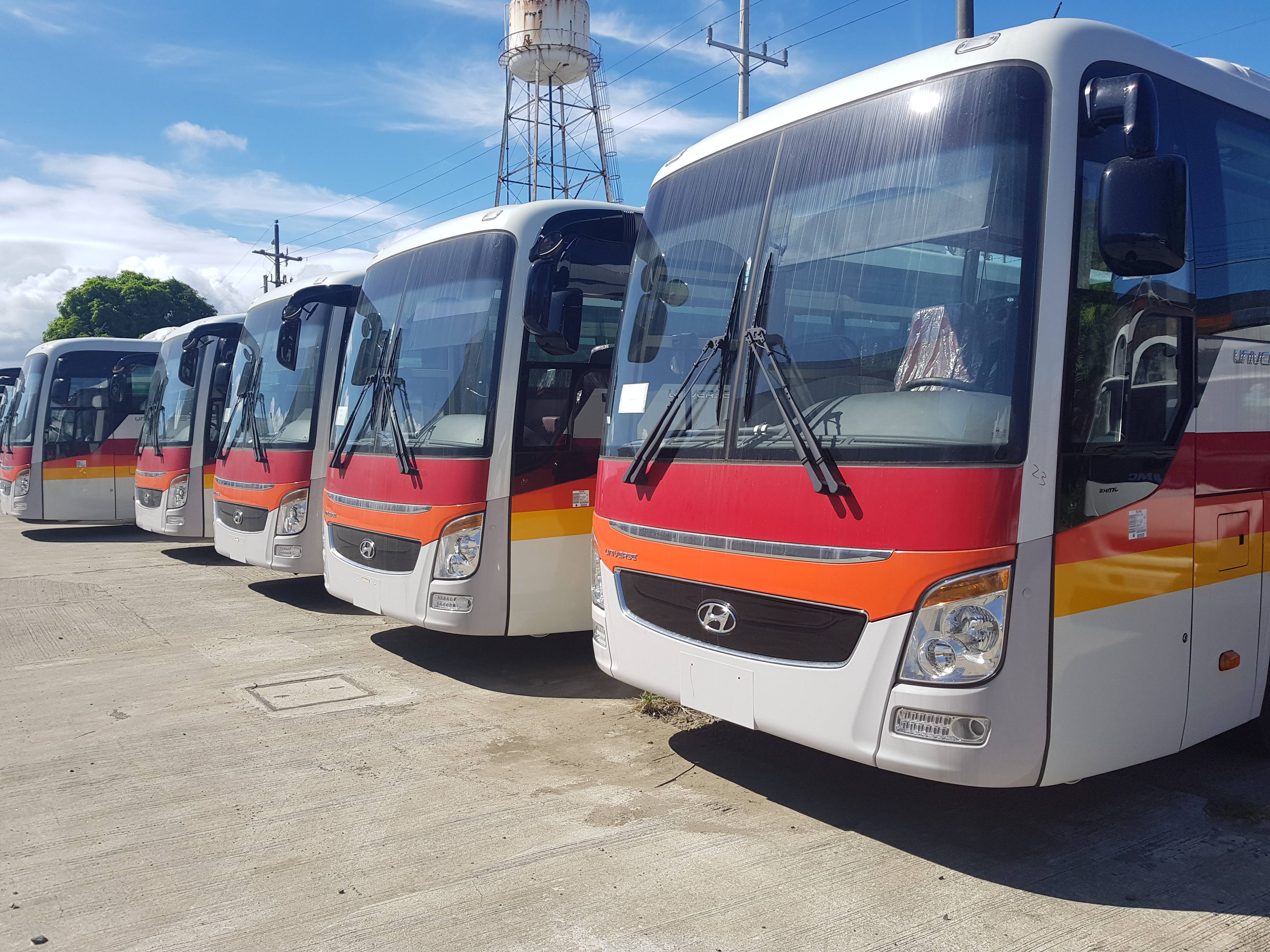 While it may be huge, HARI said that the Hyundai Universe is easy to maintain. "Thanks to features, like the auto grease lubricator that automatically applies a generous amount of grease in the components when needed, key vehicle components are protected from excess use while minimizing repair costs and downtime."
Further, HARI gives a three-year or 200,000-kilometer warranty program, backed by its complete line-up of aftersales support from the 16-strong commercial vehicle dealership network.
"The County minibus and Universe full-size bus are your 'Partners In Every Way' as the country's tourism sector is reopening for the holidays," HARI concluded.
Photos from Hyundai Asia Resources Inc.
Also read:
Hyundai Modern Jeepneys to boost new normal mobility support in Cavite
Minibus mash-up: Toyota Coaster vs. Hyundai County
MIAS WIRED: Hyundai PH highlights commercial line to help 'heroes of new normal'