Isuzu PH Unveils All-New Traviz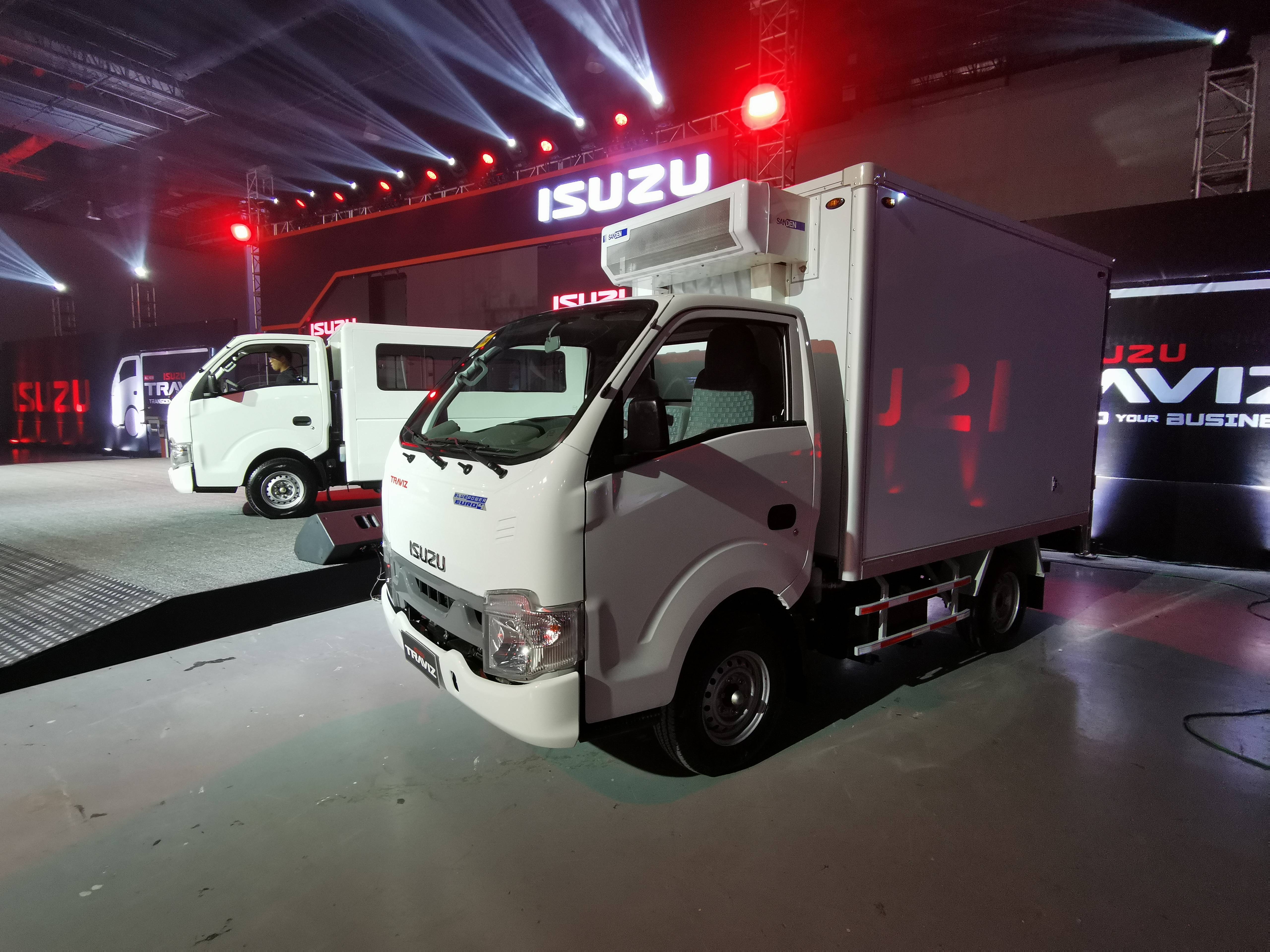 After Carmudi Philippines reported the arrival of the all-new Traviz, Isuzu Philippine Corporation, the official local distributor, have officially unveiled it.
Coined from the words Transport, Trading Transcend, and Biz (shortened term for Business, the all-new Traviz is said to combine the traits of all Isuzu vehicles, fuel efficiency, capacity, rigidity, as well as flexibility and stability of their pick-ups. This makes it ideal for food businesses, utility, cargo and logistics, delivery, among others.
The all-new Isuzu Traviz is fitted with 2.5 liter 4JA1 Common Rail Direct Inject BluePower engine mated to a five-speed manual (which also powered the then-popular AUV in the Philippines, Crosswind) . The said engine (which was also fitted in the Indonesian market) can provide around 77 horsepower and 176 Nm torque.
This three seater contender is designed with low gear ratio, ideal for commercial usage.
Aside from that, the all-new Traviz have the biggest payload in the slugfest on the lightweight truck category with 1,660 kilogram payload capacity. Among those that the Traviz will battle it out with are Kia KE500 Karga, Hyundai H100 and the updated Mitsubishi L300. The body of the all-new Traviz is made by three South Luzon-based builders such as KPC, Almazora and Santa Rosa. The all-new Traviz will also be available in two designs: the S (short wheelbase) and L (long wheelbase) variants. Compared to its direct competitor, the Mitsubishi L300, it has a bigger disk (260mm) and drum (254 mm) brakes. In his speech, IPC president Hajime Koso said that the all-new Traviz is bound to address the needs of its customers, based on detailed market survey and IPC's extensive on-the-ground experience locally. "The All-new Traviz continues our tradition of providing not just reliable products but business solutions--reasons why, in the Philippines, Isuzu has been at the number one spot for more than 19 years," Koso said.
The all-new Traviz comes with a warranty of three or 100,000 kilometers, whichever comes first. Reports told that the cab and chassis pricing for the short wheelbase is at Php962,000 while the long wheelbase is at Php999,000.