Jeep Grand Cherokee to nix 3rd row, gain 4xe PHEV power
Jeep wants its lineup to have zero emissions by 2025. To meet that goal, the American SUV and truck manufacturer will create the Grand Cherokee plug-in-hybrid (PHEV) 4xe model, which will be based on the Grand Cherokee.
Dropping the "L" tag means the Grand Cherokee is expected to have a shorter wheelbase, and one less row of seats compared with the three-row Grand Cherokee L.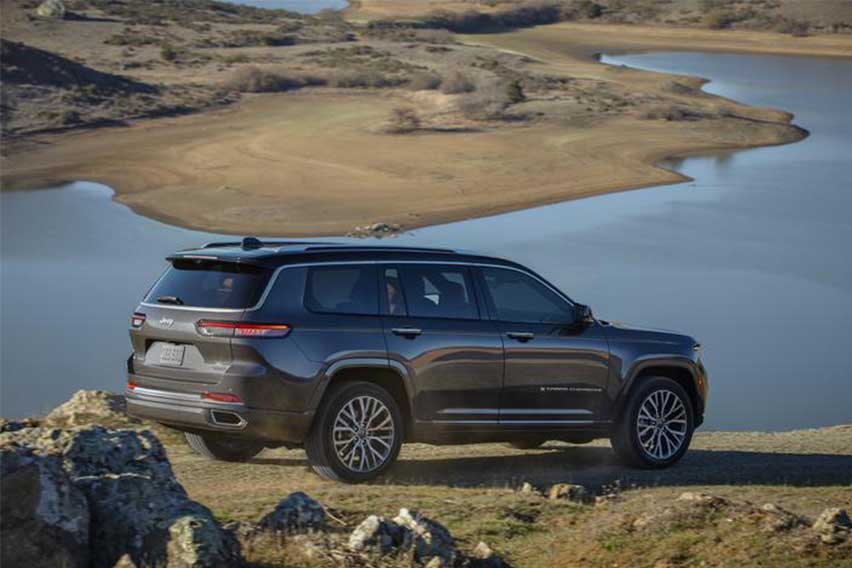 While Jeep has yet to release the Grand Cherokee 4xe specs, its recent Wrangler 4xe could offer a glimpse of what to expect from the GC.
The Wrangler 4xe is equipped with two electric motor generators and a high-voltage battery pack, mated to turbocharged 2.0-liter gas engine and eight-speed automatic transmission.
The e-motor and engine combo creates 380hp and 637Nm of torque. When the electric power is used, the truck can travel more than 50 kilometers.
The GC PHEV will be officially unveiled at the 2021 New York International Auto Show, and will include the full range of the Grand Cherokee lineup, Jeep said.
The introduction of the Grand Cherokee 4xe is another step toward expanding electrification and strengthening the Jeep brand's vision of "Zero Emission, 100 percent Freedom" in a year in which the Jeep brand celebrates 80 years of achievements and innovations, Jeep added.
Jeep brand CEO Christian Meunier also said the company is planning to install solar-powered charging stations to support off-roaders. Meunier also revealed that the upcoming Wagoneer and Grand Wagoneer will spawn 4xe versions, reports said.
Photos from Stellantis
Also read:
The 2021 Jeep Grand Cherokee L packs more in-car, off-road tech
Read All
Featured Articles