Kia PH extends 'Worth the Drive Deals' with easy-to-own packages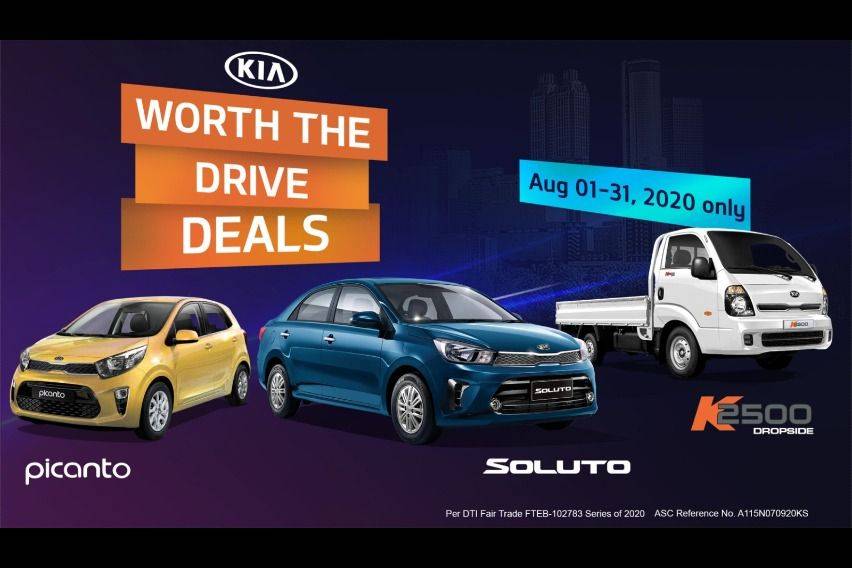 Seeing the need to provide more assistance to clients during these trying times, Ayala-backed Kia Philippines is extending its enticing offers, putting your targeted Kia vehicles within easier reach.
Extended until August 31, the Kia Worth the Drive Deals, offers a choice of flexible payments terms such as cash discounts, low down payment, low monthly amortization, or even zero interest schemes.
Kia's four-door performance car Stinger GT, is being offered with a no monthly interest program for up to 24 months or cash discount of P250,000.
The 11-seater Grand Carnival LX is being retailed with a cash discount of P120,000, no monthly interest plan or a P32,000 downpayment.
Meanwhile, Kia's big vehicles Sportage and Sorento SUVs are also being offered at sizable discounts.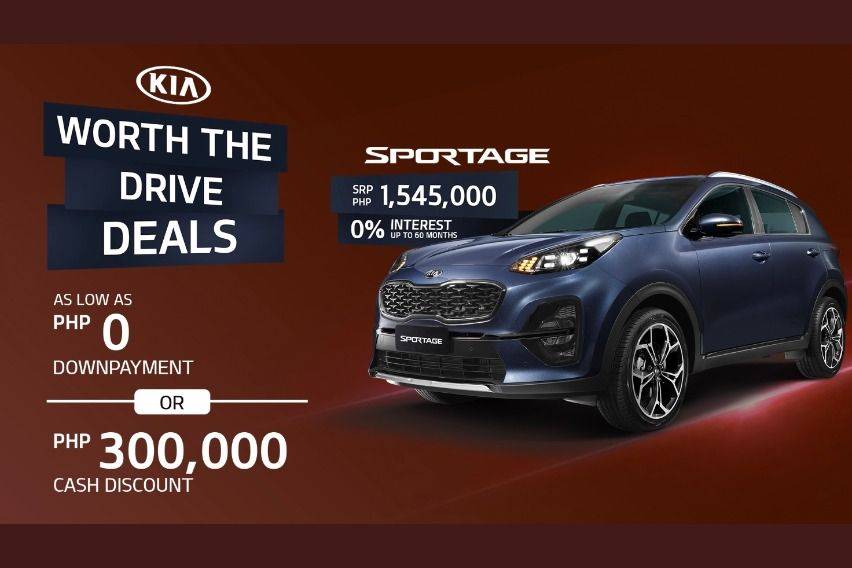 The Sportage LX Diesel and the Sorento EX 4x4 are being offered with cash discounts of P300,000 and P430,000, respectively. These two vehicles are also being retailed with ZERO-percent interest of up to 60 months or on a no-down payment option.
Despite the discounts, these vehicles are not shorthanded in terms of quality. Based on JD Powers 2020 U.S. Initial Quality Study, the Sorento got the highest rank in the upper midsize SUV category while the Sportage is one of the top-ranking compact SUVs.
Further, the Rio Hatchback is being dished out with a P70,000-discount.
Moreover, the Picanto LX MT can be bought with terms like P1,000 low downpayment or cash discount of P50,000. The Soluto LX MT, on the other hand, is available either with P40,000 savings or a down payment of P16,000.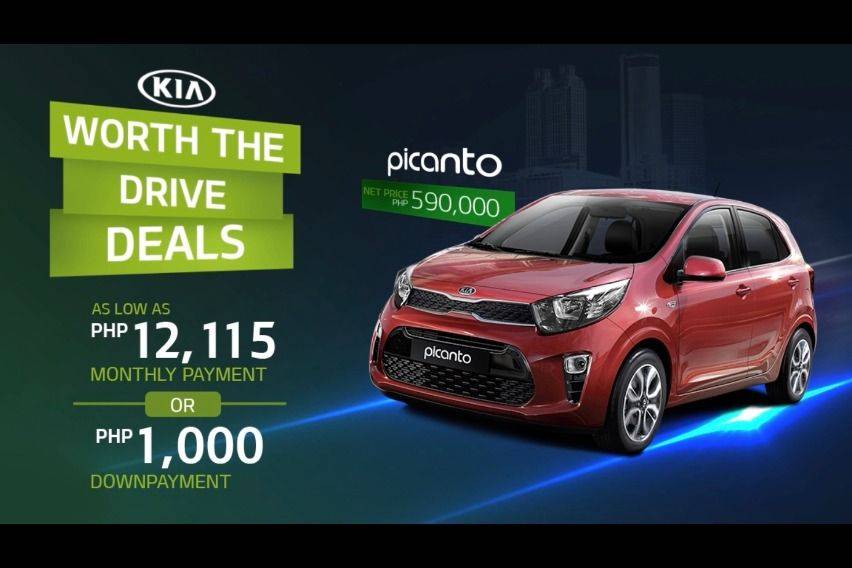 The entrepreneur's pick K2500 is offered with a P18,000 down payment, or P70,000 savings.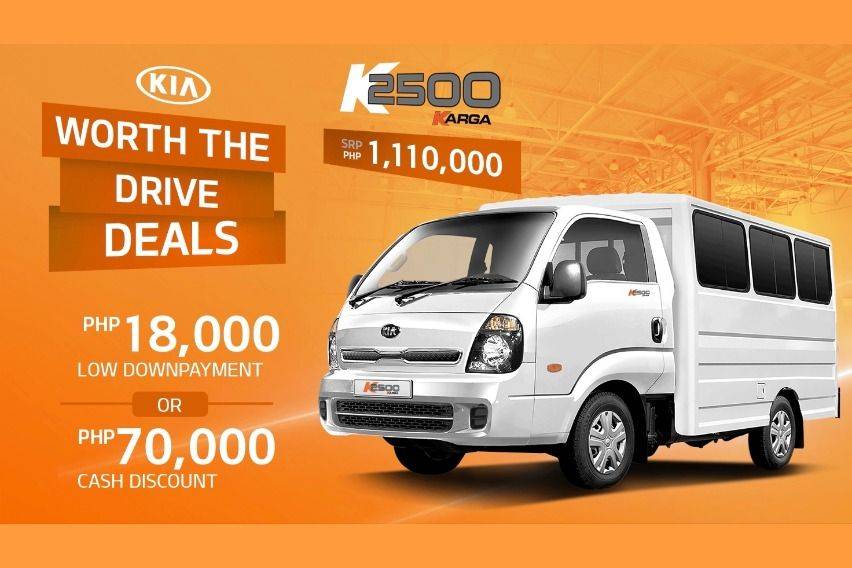 The Forte LX AT is available with the following offers: P7,000 down or P80,000 cash discount or no monthly interest for up to 24 months.
The Seltos LX AT is being offered with a P50,000 discount or zero-percent interest of up to 18 months.
"Kia Philippines extends its Worth the Drive Deals as our way of giving Filipinos the chance to acquire not just award-winning but dependable and quality vehicles through our irresistible packages," Kia Philippines President Manny Aligada said.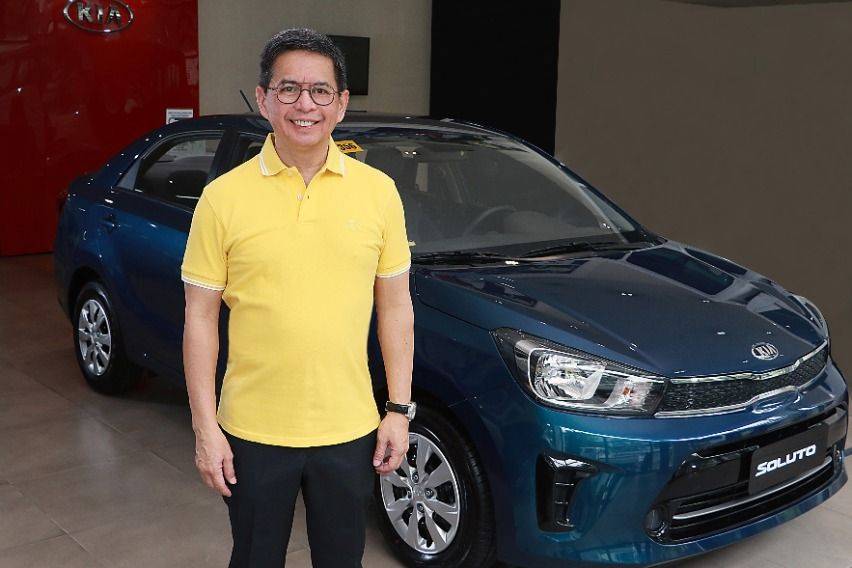 To give further peace of mind, each Kia vehicle is packaged with a five-year/160,000-kilometer warranty with a round-the-clock Roadside Assistance that includes emergency towing, minor onsite repairs, medical and personal assistance, and information services.
The Kia Worth the Drive Deals is made in partnership with BPI Family Savings Bank, BDO Unibank, Chinabank Savings, EastWest Bank, PSBank, and, Rizal Commercial Banking Corporation.
Photos from Kia Philippines
Also read:
Kia PH 'changes tune,' to unbox all-new model in Q4 of 2020
Kia PH Shows Stellar Performance for 2019
Kia PH officially reveals Seltos; early bird discount extended