Kia unleashes the 2021 Kia K5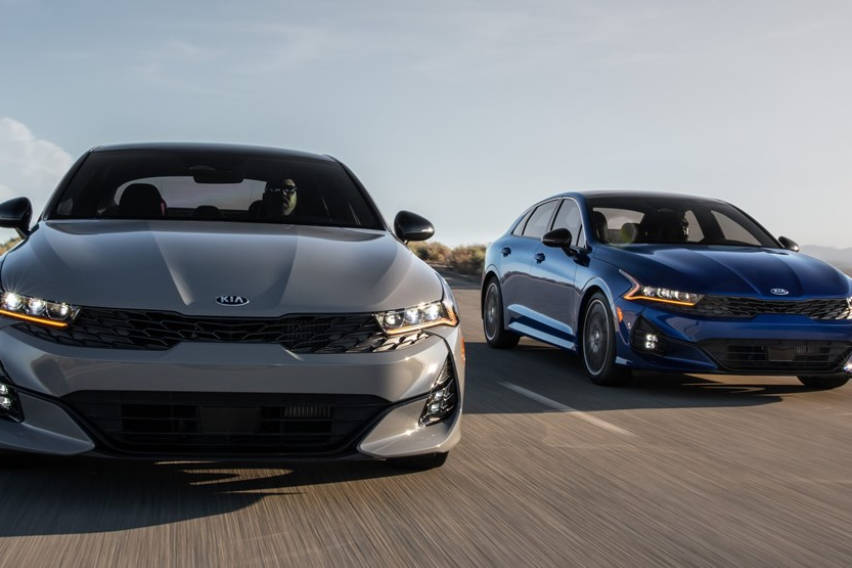 Remember when Kia introduced the mid-sized 2011 Optima to the market? That vehicle paved the way for one of the auto industry's most significant growth and achievement stories not in only history of Kia, but also the entire automotive industry as well.
Now, Kia Motors America (KMA) is again trying to create a new path to success with the newest 2021 K5 mid-sized sedan. With a name that's as bold as its revolutionary design, it comes with an enhanced "N3" platform for better safety and impressive performance on the road, turbocharged engines, an available all-wheel drive, PLUS a high-impact technology to round things up sweetly.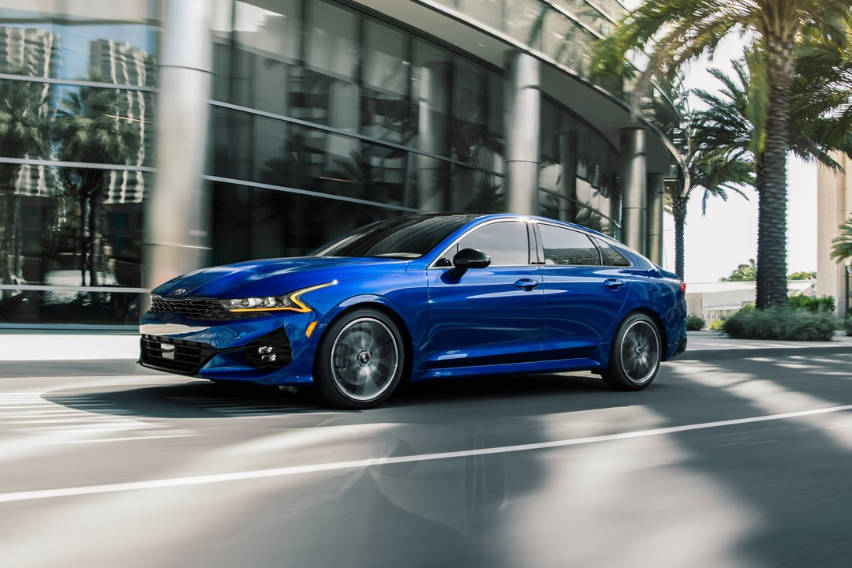 With a "Give It Everything" philosophy that's cut and chiseled into every Kia brand, the all-new K5 mid-sized sedan certainly molds this conviction in every nook and cranny of the vehicle.
Still, many are wondering about Kia's move. Why try to remake the sedan when the world seems to be pushing all car manufacturers to make SUVs and crossovers? But then again, why did they create Kia Optima almost ten years ago? It's because Kia will keep on pushing boundaries, which is the reason why the new Kia Optima K5 is meant to completely rethink the traditional sedan.
The K5's advanced third-generation "N3" platform allows it to sit longer, lower, and wider compared to its predecessor. This results in a more aggressive exterior, with a center of gravity that's deeper to the core. Now it promises a more exciting, driving experience.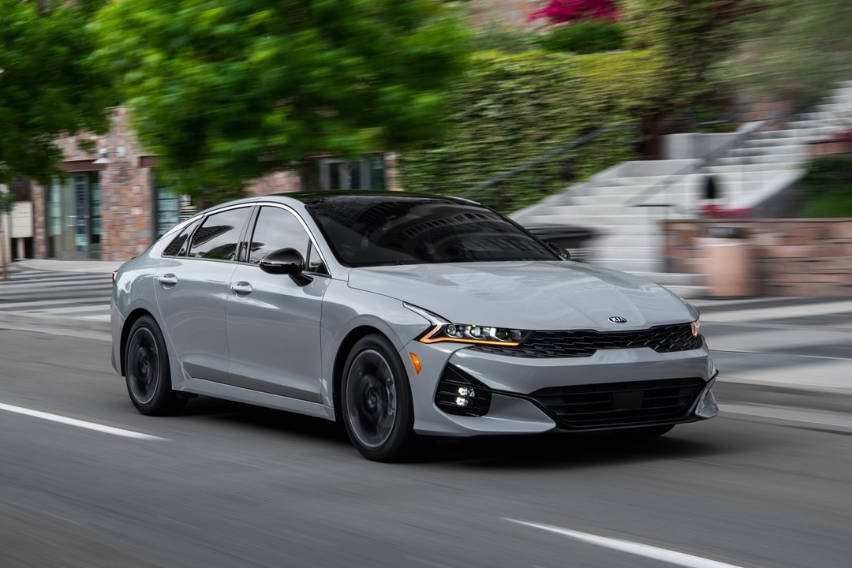 The newest K5 measures 193.1 inches (491mm) long, 73.2 inches (186mm) wide, and 56.9 inches (145mm) tall, with a wheelbase of 112.2 inches (285mm). It comes in two variants: a 2.5-liter turbocharged GDI + MPI four-cylinder engine, that makes 290-hp and 422 N-m of torque. Paired with the new 8-speed "wet" Dual Clutch Transmission (GT), developed in-house and a first for a Kia car, it goes 0-100 kmph in 6.0 seconds.
Meanwhile, its other variant, imbued with a 1.6-liter turbocharged GDI four-cylinder engine, produces 180 horsepower and 264 N-m of torque. It is managed by an all-new eight-speed automatic transmission ( for LX, LXS, GT-Line, EX).
This variant's engine adopts a Continuously Variable Valve Duration (CVVD) functionality, which is considered a first in the industry. The result of this technology is a strong boost in performance and improved efficiency, thanks to its independent control of the valve duration.
Going on sale this summer, the K5 will be available in four trim levels (LX, LXS, GT-Line, EX). Meanwhile, its adrenaline-fueled GT variant will follow later in the fall.
Now the question remains—will this stylish urban driver make its way to the PH? We'll just have to wait and see, and keep our fingers crossed. It's worth noting that the model was formerly available locally, and with the Ayala Group now in control of the brand, there's more wiggle room for risks.
Photo Credit: Kia Motors
Also Read:
Kia Motors America Announces June Sales