Kia Releases More Info about the New Kia K5/Optima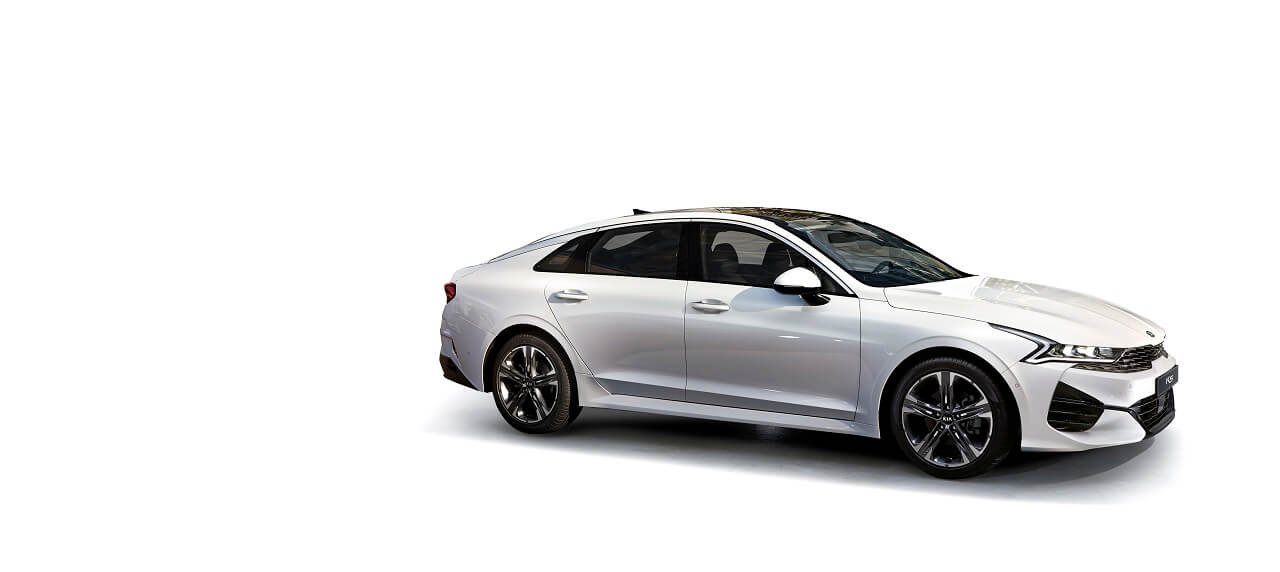 Kia showed off the 2020 Kia Optima fastback's exterior back in November, revealing the new 'Tiger Face' design, an evolution of the car manufacturer's 'Tiger Nose' signature philosophy.
But aside from the overall dimensions and styling cues, not much information has been made known about the midsize sedan until now.
In addition to spearheading Kia's new design direction, the new Optima—otherwise known as the K5—comes in a choice of front-wheel drive or all-wheel drive. Power is provided by three types of Smartstream powertrain depending on the market. Kia's customers in North America will get a 1.6-liter T-GDi (178 hp, 268 Nm) and a high-performance 2.5-liter T-GDi (286 hp, 422 Nm). Other markets will include a 2.0-liter MPI (150 hp, 192 Nm).
These power mills link to either a 6-speed or 8-speed automatic transmission, although Kia did not clarify which drive or engine each type of gearbox applies to. The availability of an 8-speed dual clutch automatic has also been announced, which will likely be found in the 2.5-liter engine equipped variants.
©kianewscenter.com
As for the much-lauded new-look exterior, the upcoming Optima appears more aggressive, sporting a chiseled jaw of sorts via the front bumper protruding over the rest of the fascia. The headlights are inextricably linked to the grille, with Z-shaped daytime running lights that beautifully taper off into the fenders. The 3D mesh grille design is "modeled on the texture of shark skin" to give the Optima a "powerful and dynamic look."
At the sides, muscular but conservative curves give the car a more imposing stature than its predecessor, with the midsection slightly slimmer than the front and rear fenders. A curvy character line runs from the taillamps to the headlamps, while a sliver of wrap-around chrome runs over the frameless windows and below the rear windshield, further adding drama and flair to the overall package.
The car's exterior measurements and tire size options have been announced earlier. According to a previous release, the car measures 4,905mm long, 1,860mm wide, and 1,455mm tall, a full 50mm longer and 25mm wider than the model it replaces, but shorter by 20mm to give the car a "low-slung sporty profile."
©kianewscenter.com
As for the wheel options, the new Optima will be available with a range of new 19-, 18-, 17- or 16-inch machine-cut aluminum alloy wheel designs with color options ranging from from gloss black to dark gray and light gray.
No word on whether 2020 Kia Optima will appear locally, but with Ayala now in charge of the brand, one can only hope.