Kia Expands Production in India with Seltos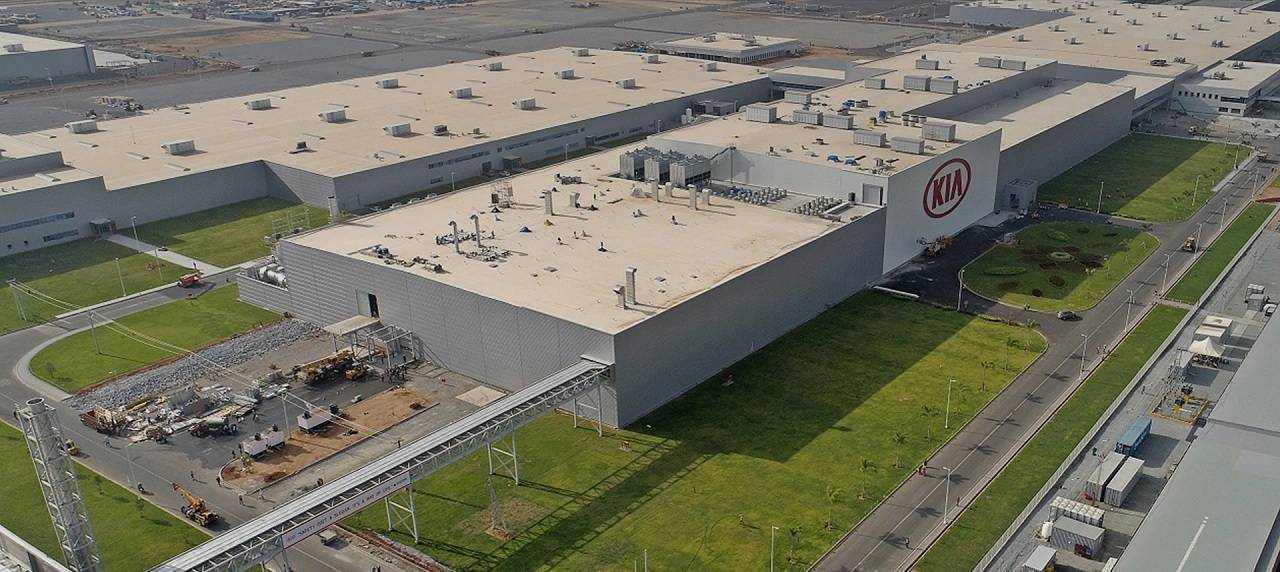 As Kia's market in Asia widens, the South Korean car brand announced its newly opened Indian production facility today, located in Anantapur district in the state of Andhra Pradesh. After an infusion of USD 1.1 billion in investment from Kia, the new manufacturing plant, named Kia Motors India (KMI), became fully operational last December 5.
After two years of construction, which began in the fourth quarter of 2017, the new KMI plant will be the new production home of the Seltos compact SUV. Before India, assembly of the Seltos was split between Kia's factories in Gwangju, Korea, and Yancheng, China.
"We are proud to open our new production facility in Anantapur today," said Han-Woo Park, President and CEO of Kia Motors Corporation. "Now fully in operation, our new plant allows us to serve the growing Indian car market, and export models like the Seltos to markets across the world in major regions. In the longer-term, it will also become a vital part of our global production network."
©kia.com
Orders for the new Seltos in India started pouring in as little as three months ago in, September. The volume of the orders was immense, with a total of 40,649 units sold by November of this year.
"High excitement and demand for the car means Kia already became the fourth biggest car manufacturers in India by volume," said Kookhyun Shim, Managing Director and CEO of Kia Motors India. "Seltos with its unique design elements and specifications localized for the Indian market have made the model an overnight success."
As Kia solidifies its presence in the Indian automotive market, the brand has unveiled an innovative digital sales strategy that allows car buyers to shop for a Kia car online via a dedicated Kia sales portal.
Online and offline, Kia is making strategic moves in the South Asian country, with an existing network of 265 sales and service centers in 160 cities, and 50 other touchpoints to be added by March 2020.
The company is also launching a 24-hour real-time mobile service wherein customers can book an appointment for aftersales services and vehicle diagnosis, and also make payments for said services.
"We have a robust plan for India, and the launch of new models and technologies will help us maintain the positive momentum that we have enjoyed to-date," Shim added. "We are excited to see how new models will be received in the Indian market in the future."
The Anantapur manufacturing plant's inauguration was attended by Mr. Shim, Mr. Park, the Honorable Chief Minister of Andhra Pradesh Shri Y. S. Jagan Mohan Reddy, and His Excellency, Mr. Bongkil Shin, Ambassador of the Republic of Korea to India, as well as key leaders from KMI.
©kia.com
Also read: BUYER'S GUIDE: 2020 Kia Seltos
INFOGRAPHIC: Brand-New Kia 2019 Models