Kia Finally Shines Light on Korean-Market Optima Exterior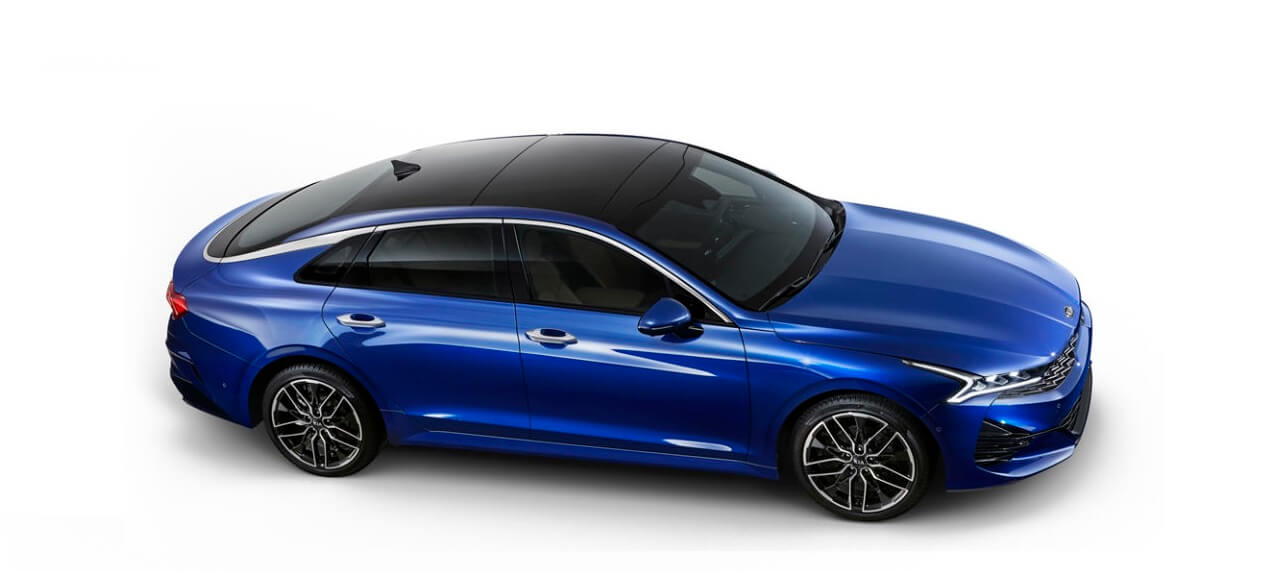 After teasing a rendered 2020 Kia Optima fastback hidden in the shadows, Kia now shines the spotlights on their upcoming Korean-market sedan, which frankly, looks a lot tamer than the futuristic aesthetic suggested by the renders.
Sporting the new 'Tiger Face' design, an evolution of the car manufacturer's 'Tiger Nose' signature philosophy, the new-generation Optima appears more aggressive, with a front fascia reminiscent of the the 2000-2001 Mitsubishi Galant, with its recessed upper section and protruding front bumper. The headlights are attached to the grille, with Z-shaped daytime running lights that taper off into the fenders. The three-dimensional mesh that make up the grille is "modeled on the texture of shark skin" to give the Optima a "powerful and dynamic look."
©kiamedia.com
At the sides, muscular but conservative curves give the car a beefier look than its predecessor, with the midsection slightly slimmer than the front and rear fenders. A design-defining crease runs the length of the body, while a sliver of wrap-around chrome runs over the frameless windows and below the rear windshield, further adding drama and flair to the overall package.
Kia limits spec info of the new-gen Optima—known as the K5 in its home market—to exterior measurements and tire size options. According to the release, the car measures 4,905mm long, 1,860mm wide, and 1,455mm tall, a full 50mm longer and 25mm wider than the model it replaces, but shorter by 20mm to give the car a "low-slung sporty profile."
©kiamedia.com
As for the wheel options, the new Optima will be available with a range of new 19-, 18-, 17- or 16-inch machine-cut aluminum alloy wheel designs with from gloss black to dark gray and light gray.
Will we see the 2020 Kia Optima locally? One can only hope.